location_cityHistorical Buildings
Rocca del Brunelleschi and Palazzo Pretorio in Vicopisano
Discovering two of the oldest complexes in the village, dating to the Middle Ages and the Renaissance
The Rocca del Brunelleschi and Palazzo Pretorio are two historic buildings in Vicopisano that are part of a monumental complex open to the public. Palazzo Pretorio, built between the 12th and 15th centuries, is one of the oldest examples of civic construction in the Province of Pisa and comprises the vicar's lodgings, two audience chambers and prison cells. The parts of the building open to the public include the first floor, which hosts permanent and temporary exhibitions, and the cells.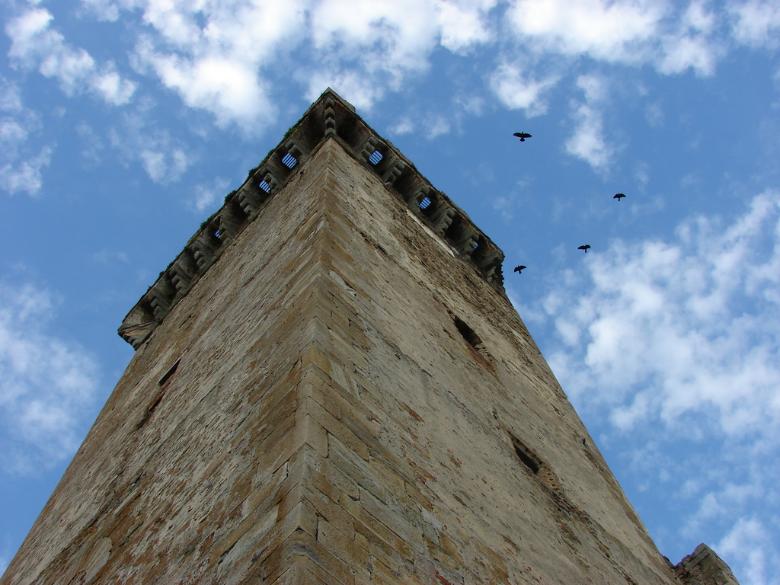 The complex stands adjacent to the Rocca del Brunelleschi, a beautiful example of medieval and Renaissance military architecture designed by Filippo Brunelleschi in 1438 following the village's conquest by the Florentines. The tower has a keep with trapdoors and enceintes. The keep leads to a 70-metre-long wall that's linked to a tower down the hill.
The Rocca was restored a few decades ago, followed by Palazzo Pretorio, and the complex as a whole has been open to the public since 1998. All of the Rocca is open to visitors. Palazzo Pretorio hosts a permanent exhibition of artefacts found in excavations of the Monastery of San Michele Arcangelo alla Verruca.
Info: viconet.it
Vicopisano
Once an unconquerable castle, today an inviting place loaded with history
Vicopisano is a splendid medieval village surrounded by walls, enveloped in the dynamic space between the Arno River and Monte Pisano. With 13 towers still intact, the town seems to want to touch the sky, as if its quaint little streets, alleys and piazzas aren't enough. ...
Morekeyboard_backspace
You might also be interested in