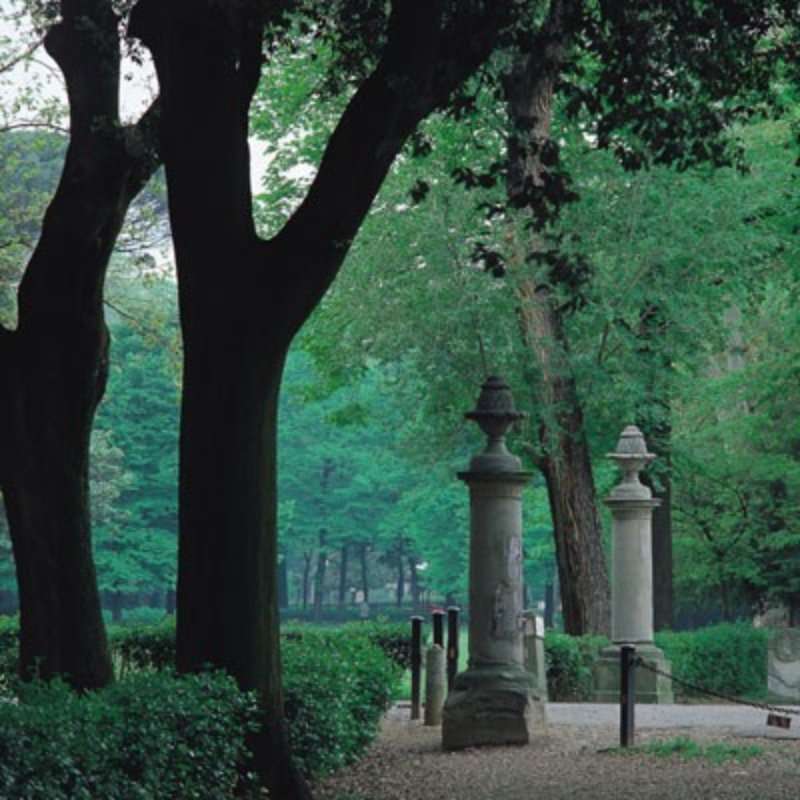 location_cityHistorical Buildings
Ponte all'Indiano
The story of the great viaduct that connects the plain to the north-west of Florence
The Ponte all'Indiano, a viaduct which runs between Peretola and Ponte a Greve, passing through the Cascine, is one of the most important constructions made in Florence during the 1970s. For its time it was a work of highly skilled engineering. One of only a few examples in Europe it is 3 km long with 35,000 cubic meters of concrete structures and it opened in March, 1978 .

Like all great works of this period the project had very long lead times - the cost soared from an initial five billion lire to nearly fifteen - and saw many controversies between the inhabitants of the villages, city planners and administrators. It exerted influence on a large area, in fact, revolutionizing not only the viability of the northwestern outskirts of Florence, but also the profile of the landscape previously dominated by large fields and the Cascine Park. The design of the bridge over the Arno was created by architects Adrian Montemagni and Paul De Sica and the engineer Fabrizio De Miranda, the same people who also designed the viaduct and the access roads.

In the nineties, the Ponte all'Indiano was connected to Via Baccio da Montelupo and the Firenze Pisa Livorno highway by a series of ramps. The bridge and the viaduct take their name from the town Indiano—nothing to do with Native Americans. The Indian in this case is the unfortunate prince Chuttraputti Rajaram, who died in Florence November 30, 1870 at just twenty-one and is remembered by a monument with a graceful canopy created by British sculptor Charles Francis Fuller on the Cascine. The site, located in the stretch where the Mugnone River meets the Arno River, was not chosen at random: according to Hindu tradition in fact the bodies of the dead were to be burned at the confluence of two rivers and their ashes scattered there.

Among the buildings of historical and architectural interest are Indiano's former power station built in Valdarno during the fascist period, which is right near the entrance from Via Pistoiese.
Florence
An astonishing city of art, fashion and tradition
If you are visiting Tuscany you cannot miss Florence. The Renaissance city is a treasure trove of art with an astonishing contemporary vibe. Beyond the extraordinary artistic heritage, a testimony to its centuries of civilization, the best way to enjoy Florence is to stroll along the riverside avenues at sunset, or to get lost among the city's myriad alleyways of the bohemian Oltrarno or the ...
Morekeyboard_backspace
You might also be interested in