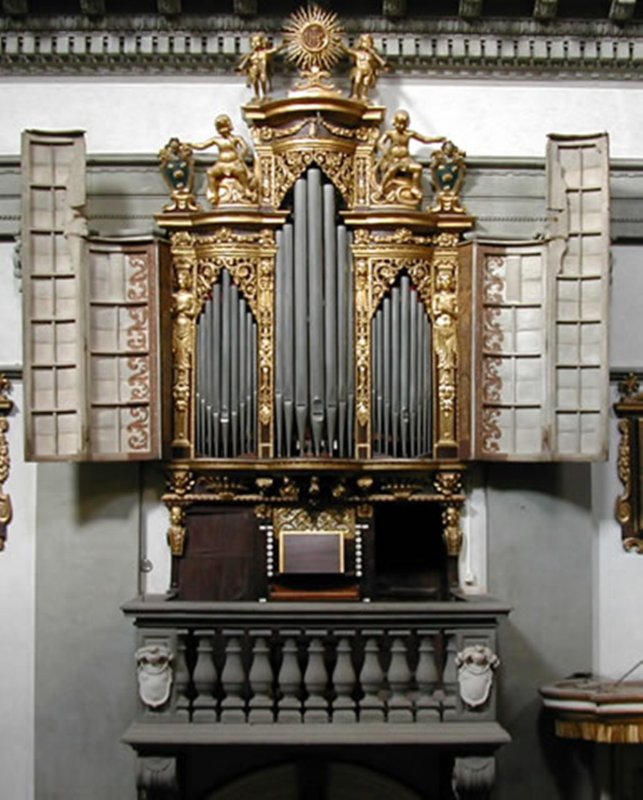 Places of worship
Pistoia's Santo Spirito Church
A Hermans organ delights local church visitors
The Church and convent of Santo Spirito in Pistoia was built in 1647 by the Rospigliosi family based on a design by the Jesuit architect Tommaso Ramignani. The imposing façade is characterized by its raw stone exterior, while its sumptuous interior makes it one of the most beautiful churches in Tuscany. The complex is located next to the Palazzo Rospigliosi which hosted the Jesuit community, which settled in Pistoia in 1635. In 1688, Gian Lorenzo Bernini was commissioned to design the main altar which hosted a large canvas by Pietro da Cortona, depicting the Christ's apparition to Saint Ignatius. Another one of its noteworthy works is the canvas by Ludovico Gimignani, with the Virgin and the Glorified Christ with San Liborio, San Domenic, Saint Lucy and other Saints, located in the Rospigliosi family chapel. Closed at the end of the 18th century, the church was reopened in the 1980s after a complete restoration project. In addition to admiring the church's art work, visitors and locals come to this complex to admire the Hermans organ, built in 1664, located on the left side of the building.

William Hermans, a Jesuit, was born in 1601, near Thorn (Maastricht). He learned the art of organ-making in Flanders and France. Upon his arrival in Italy, the genius craftsman built many organs for churches and convents throughout the peninsula. Hermans was able to combine the Northern style with the feel of a classic Italian organ. The instrument is surrounded by an inlaid wooden case decorated with gold leaf. It is famous for its extraordinary sounds and has served as a model for various master organ makers throughout the centuries.

Pistoia
History, nature and food in the shade of the Apennines
A captivating Roman city, Pistoia is a place that wows art lovers and tourists in search of centuries-old traditions. Poets and writers have always praised its charms, calling it the "city of enchanted stone" and the "city of wide streets and beautiful churches". ...
Morekeyboard_backspace
You might also be interested in