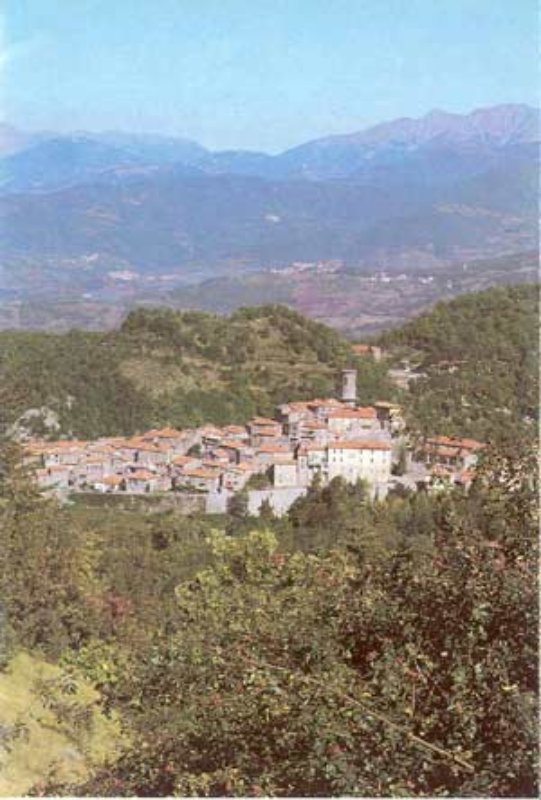 Places of worship
Pieve di San Lorenzo di Vinacciara in Minucciano
Origins and reconstructions
The first information we have about the parish church of San Lorenzo in Minucciano dates back to the XII century. The parish church of San Lorenzo in Minucciano is situated in the upper Aulella valley, in the middle of a number of villages and castles that were under its jurisdiction. In the Middle Ages, a village developed around the church of San Lorenzo and it became rather important. The parish church was also called 'dei Gragnanesi' since it seems to have been under the dominion of the lords of Gragnana, a very influential family in the area. Today it belongs to the provinces of Lucca and Massa. The parish church of San Lorenzo in Minucciano, as we see it today, is a structure built in XII century upon the remains of an Early Medieval church. The church was constructed with a Latin cross plan, including three aisles and a semicircular apse. Throughout the course of the late Middle Ages, it was surrounded by an enclosure, of which only one gate remains near the south-east corner. The base of the bell tower was built in the fourteenth century and it was raised between the XVI and XVII century when the corners of the apse which had been damaged by an earthquake, were also repaired. In the XVII century, its main portal was replaced with a new one, whose architrave bore the Bernardinian coat of arms. It was also embellished with rich floral decorations and vine branches. The structure that can be seen on the southern side of the church was built in the same period. In 1927, the building was restored and several ashlars were replaced. The white marble bas-relief showing San Lorenzo with a gridiron was inserted in the lunette above the portal.
Source: luccapro.sns.it
Minucciano
Villages hidden near scenic trails, woods and the purest of streams
Most of the vast Minucciano area is sheltered by the Apuan Alps Regional Park, home to some of the highest peaks in the local marble basin. The considerable extraction of the stone, typical of this part of Tuscany, began to expand exponentially in the early twentieth century, although knowledge of the quarries' existence dates back more than two centuries. ...
Morekeyboard_backspace
You might also be interested in