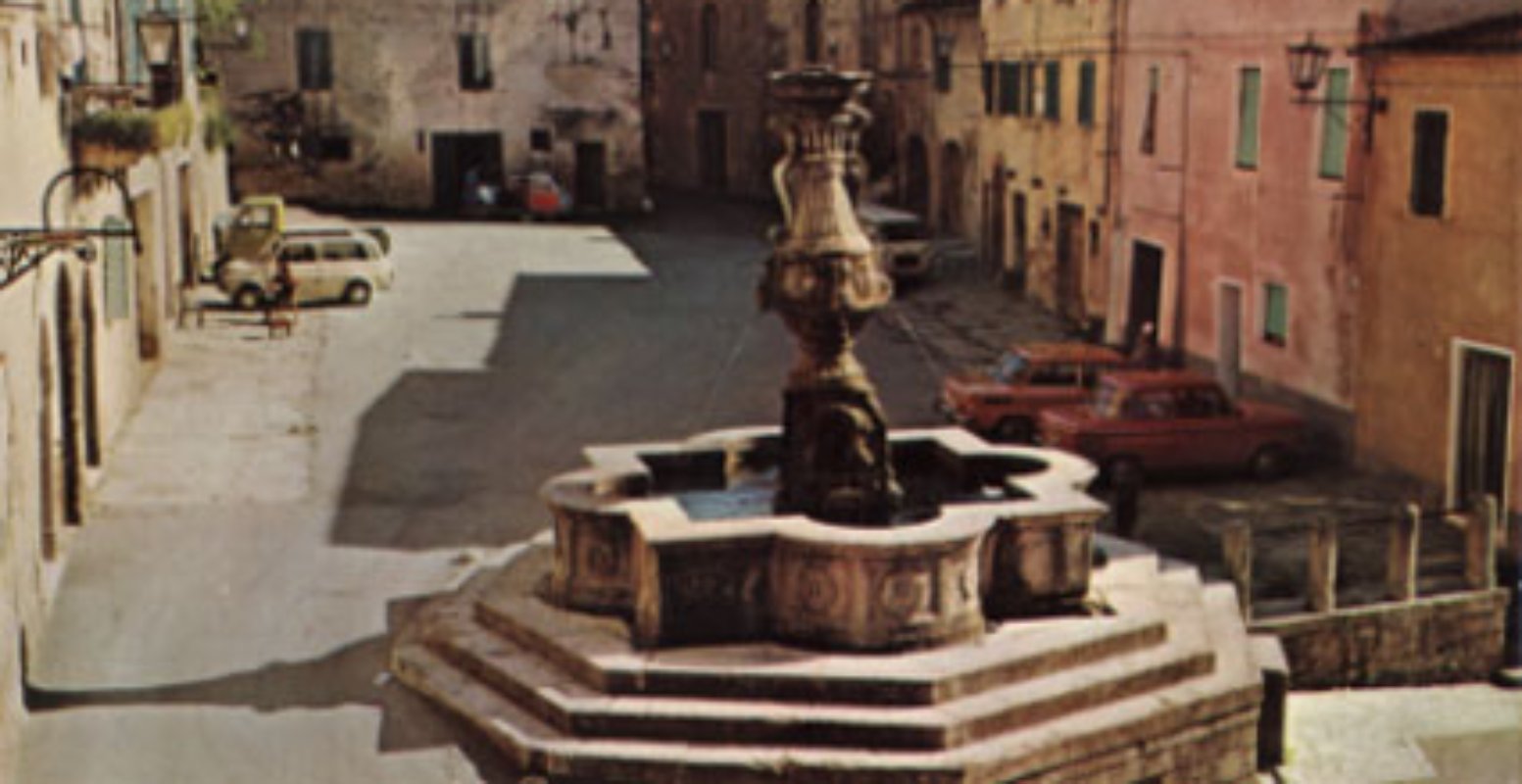 Neighbourhoods, streets and squares
Piazza del Grano
The heart of Asciano, a town which was long considered the bread-basket of Siena
As well as its many churches and historic buildings, the central square of Asciano is also well worth a visit. Piazza del Grano gets its name from the fact that rural Asciano was at one time the bread-basket of Siena. The fountain in the middle of the square is of particular interest. It was created by Antonio di Paolo Chini of Lucca in the fifteenth century.
The fountain was inspired by the shapes of the floor decorations in the cathedral in Lucca. The monument was commissioned by Vieri di Nanni and Pietro di Fabiano Calmieri, mayors of Asciano in 1471 and 1472. In fact, the two men's coats of arms are carved on the base of the fountain. The first shows three swords and the second a wild boar.
The figures carved in the fountain were put there by the Sienese mayors to remind the citizens of Asciano of their loyalty to the powerful city of Siena, although the artist who created the fountain managed to overcome such purely political aims and create an admirable work of art.
Asciano
Asciano rises on a high peak of the Ombrone river valley
The town of Asciano is located in the center of the Crete Senesi, an area that extends south east of Siena. Of medieval origins, Asciano conserves many places of interest, including: the Collegiate Church of Saint Agatha, the Church of Saint Augustine, the Grain Piazza with the Magistrates' Palace, the Civic Archeology Museum and the Corboli Palace Sacred Art Museum and the Cassioli Museum. ...
Morekeyboard_backspace