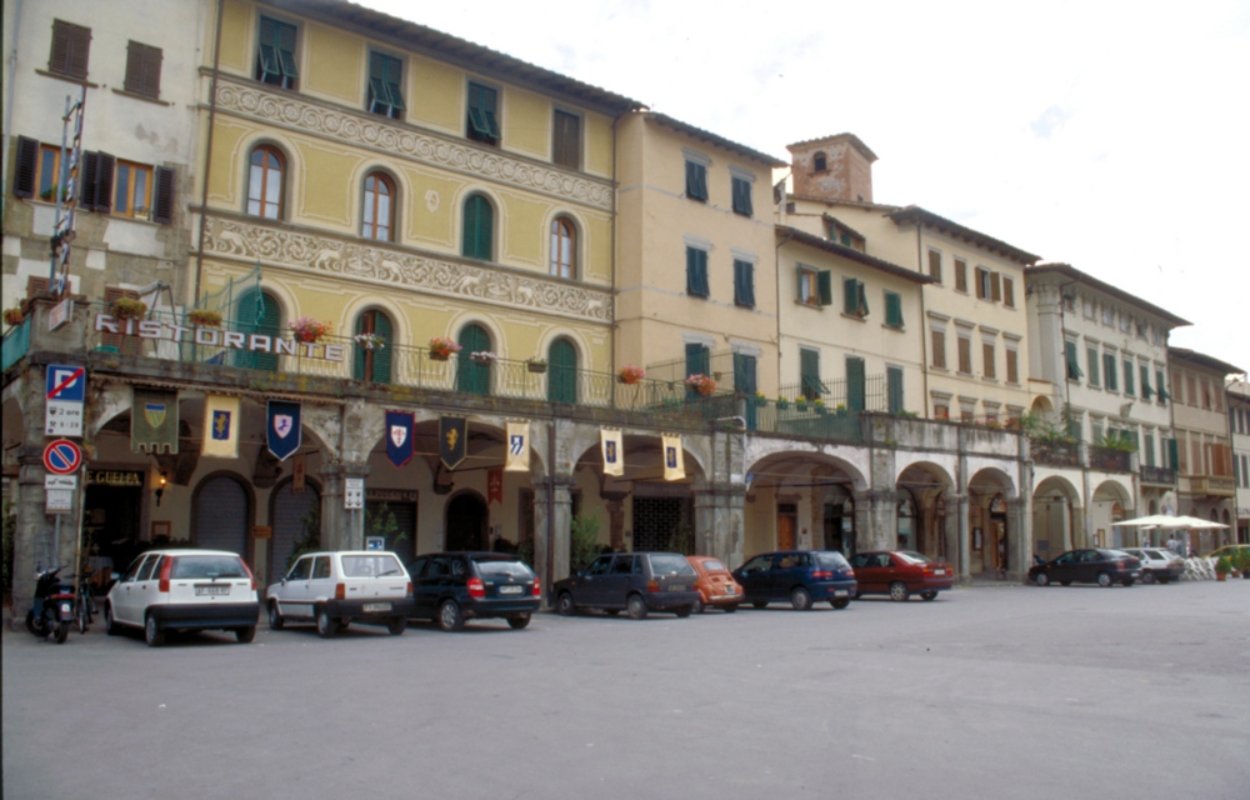 Hamlets, districts and squares
Palazzo Serristori at Figline Valdarno
Since 1777 it was known as Piazza del Cassero, one of the original four main entrances to Medieval Figline, the so called Florentine door stood here
Since 1777 this square was called Piazza del Cassero as one of the four main entrances to Medieval Figline, was located here the so called Florentine door. The town was entirely surrounded by defensive walls. Its sloping irregular rectangular form has remained intact to this day. It originally had one of the town's five walled firing ranges, and was subsequently used as a support for the Garibaldi Teatre, designed by the Architect Pierallini. Count Alfredo Serristori as patron, acquired the Cassero della Cittadella and adjoining Piazza Serristori for the county in 1865, becaming public property in the same year.Construction work for the theatre began at great speed with much public enthiusiasum. After various ups and downs the building was finally inaugurated in 1871, performing the lyrical opera "Ernani".

The theatre remained an object of pride for the Figline townsfolk until 1923. It was subsequently transformed into a cinema, which marked the beginning of the theatre's decline. A well is allocated at the centre of the square, whilst on the opposite side of the theatre, next to Corso Matteotti, two stone posts can still be seen. The "Progetto di Arredo Urbano" was approved in 1987, this elaborate project was designed by the Architects Leonardo Balducci and Maurizio Barabesi and the Civil Engineer Alessandro Ricci. Various other projects with the aim of substituting the well with a fountain in natural travertine had been drawn up until 1992.
Figline and Incisa Valdarno
A territory that has fascinated painters and poets
The territory around Figline and Incisa corresponds to the upper Florentine Valdarno, between the massive Pratomagno and the Chianti mountains: two distinct towns, but united by the beauty of a landscape that has fascinated painters and poets. Figline, with Etruscan and Roman origins, was a major cultural centre during the Renaissance. ...
Morekeyboard_backspace
You might also be interested in