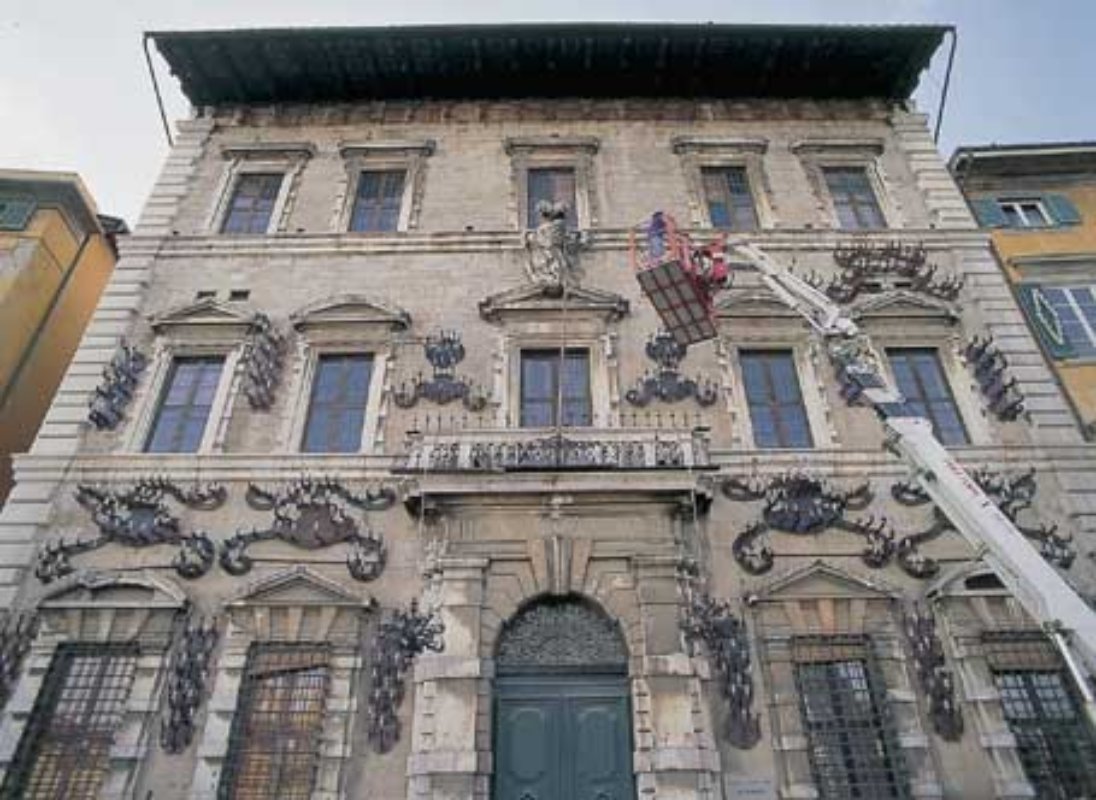 location_cityHistorical Buildings
Palazzo Lanfreducci
The palace houses the offices of the university chancellorship. The flag of the Tuscan battalion was displayed in the battle of Curtatone and Montanara (1848)
The Palazzo Lanfreducci, or Upezzinghi, was built in 1594 by the Sienese architect Pugliani. The palace is better known as Palazzo ''alla Giornata'' because of the motto carved above the entrance door. According to legend, the inscription refers to the construction method used by the owner Francesco Lanfreducci, who had returned from Algiers, where he had served a long period of imprisonment. Being short of money, Lanfreducci was obliged to live ''alla giornata'' (from day to day). The white marble façade has a monumental appearance, with windows topped by triangular pediments, and a large doorway surmounted by a balcony. The significance of the length of chain that hangs from the top of the door is unknown. It has been regarded as a possible allusion to Lanfreducci's imprisonment; alternatively, it may have been related to the pre-existing Church of San Biagio ''alle catene'' (''catena'' being the Italian for ''chain''), destroyed in the early 16th century.
Source: Pisa APT
Pisa
Experience the city of miracles, packed with maritime history and traditions
Pisa and its Piazza dei Miracoli have always been a fundamental stop on any trip to Tuscany. Despite the overwhelming presence of tourists from all over the world, who sometimes seem to have arrived here for the sole purpose of pretending to hold up the Leaning Tower – this sacred place still emits a timeless, evocative and powerful beauty. ...
Morekeyboard_backspace
You might also be interested in