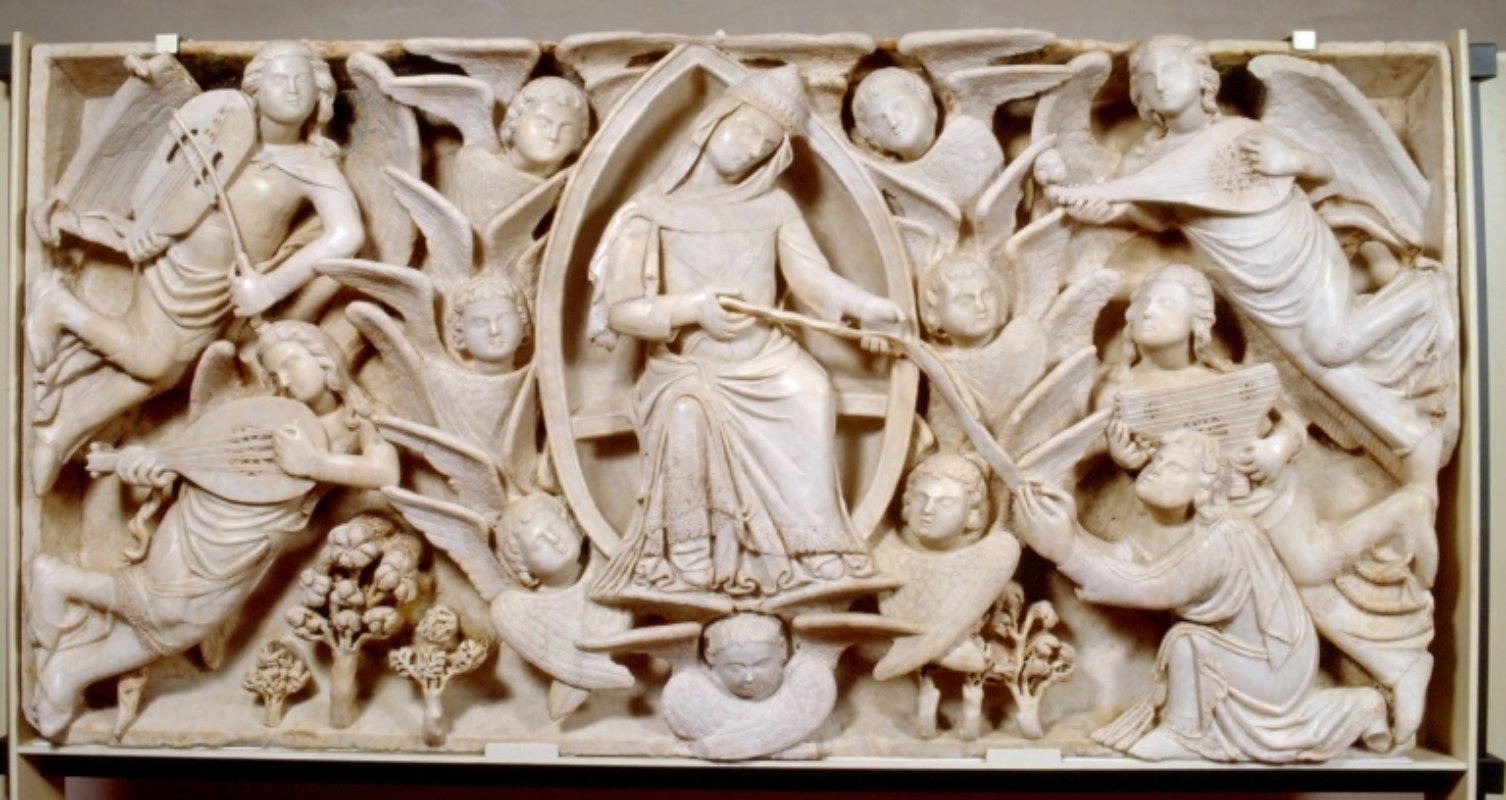 account_balanceMuseums
Opera del Duomo Museum in Prato
The splendid pulpit by Donatello is also among the collection
The Opera del Duomo Museum in Prato is located just to the left of the cathedral, inside the Bishop's Palace, and is home to artworks coming from within the diocese: paintings, sculptures and sacred vestments from the 12th to 19th centuries. This is where visitors can admire masterpieces like the marble parapet on Donatello's pulpit (1433-38), which until 1970 was found on the exterior corner of the cathedral's façade and later restored: there are seven square sections depicting angels dancing in celebration.
The Room of the Holy Girdle is dedicated to the relic that has been venerated in Prato since the 12th century, Madonna's girdle, which is shown in a splendid marble high relief from the 1300s, sculpted by the Sienese Niccolò di Cecco del Mercia and portraying the Virgin gifting the girdle to St. Thomas as she ascends into heaven.
Among the artworks preserved in the museum, there are the large altarpiece by Filippo Lippi depicting the funeral rites for St. Jerome, the Crucifix by Sandro Botticelli and the 13th-century Madonna Enthroned by Giroldo da Como.
The museum's route leads visitors through evocative spaces, like the splendid Romanesque cloister and the Vaults, a large space located underneath the cathedral's transept, dating to the 1300s.
Info: diocesiprato.it
Prato
In the heart of Tuscany, a city of art and prestige
If there is one city that can impress those looking for lesser-known destinations, it's Prato. Considering how the city is presented in the press, visitors will be surprised to discover an elegant and well-preserved historic city centre, as impressive as the most famous Medieval cities dotting Tuscany. ...
Morekeyboard_backspace
You might also be interested in