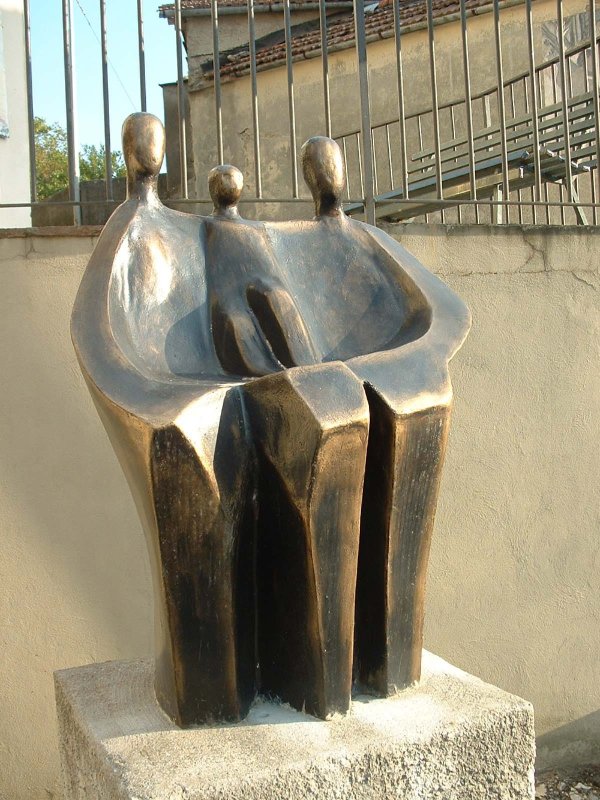 crop_originalOpen air art
Open Air Museum at Luicciana
The Open Air Museum at Luicciana was created in 1983 by Pro Loco and the now non-existent Ce.P.A.C (centre for artistic promotion, Prato)
The museum's central work of art is still visible today on the façade of the old medical centre: three well-preserved frescos made from mixed marble powder plaster. These frescos meant a lot to the local community when they were first done. First, they represented part of the town's cultural heritage, and second they were something to be protected at a time when many other towns in the Valle di Bisenzio on the Gothic Line were being razed to the ground. In September 1984, when the Open Air Museum was first opened, the collection already included forty different works of art spread over the region. These works of art all say something about the area, the local people, their jobs and the land itself.

The museum's original aims were to throw light on the cultural heritage and beautiful countryside of the Valle di Bisenzio area and to create an artistic gateway to the Acquerino-Cantagallo Nature Reserve. Many great masters contributed works of art to the project. It wasn't easy to get the project off the ground, both for economic reasons and because this area is a little off the tourist track. After initial teething problems though it really took off and now there is an annual award given to the local artist who produces the most interesting piece of work for the museum.

Today the works of art on display include paintings, sculptures and other artistic installations. As always, the museum aims to maintain its strong links with the local area, its people and culture. The new museum owners are very aware of the need to maintain these close links with the small town of Luicciana and plan to renovate the Open Air Museum. The works of art which will be placed on display highlight Tuscany's bias towards public and environmental art.
Cantagallo
Discovering pristine woods and majestic trees
What characterizes Cantagallo more than anything else is its panoramic, woodsy setting, abundant in charm and bursts of beech and chestnut trees. It is also home to classic conifers and mixed, forested stretches, along with more monument-esque examples of trees, too, such as the centuries-old Faggione di Luogomano (a large beech), the crown of which covers an astonishing surface of ...
Morekeyboard_backspace
You might also be interested in