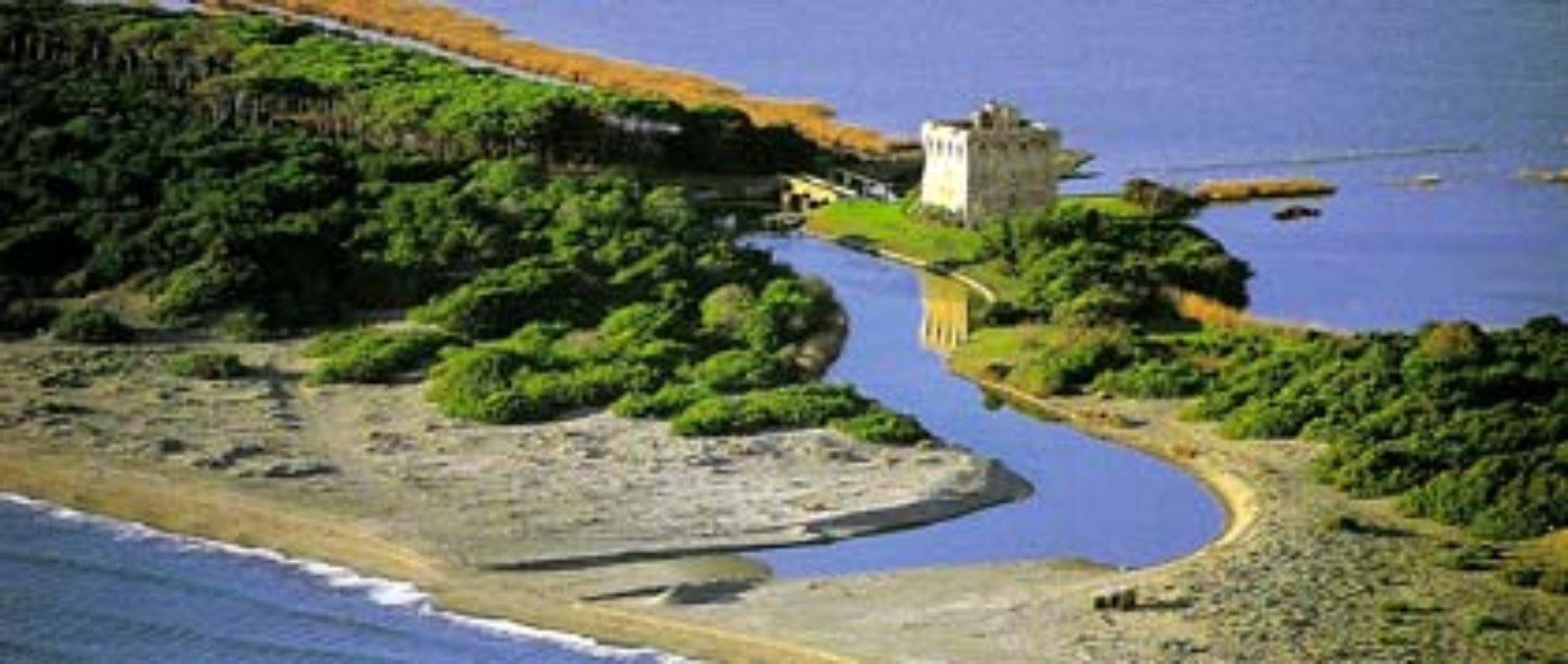 ???.icon?????????
Nature Reserve of the Lake of Burano
Natural paradise for animals between the lake and the sea
The Lake of Burano Reserve, also officially recognised as an Area of International Importance with reference to the Convention of Ramsar, was set up in 1980 and is run by the WWF.
ORIENTATION
It is situated in the commune of Capalbio and extends for an area of 410 hectares between Ansedonia and Chiarone, 140 of which are taken up by the lake.Starting from the sea, the vegetation characterising the beach includes the sea-lily, sea bindweed, sea wormwood, Lawson's cypress, bushes of juniper phoenicea and oxycedrus. The underbrush consists of lentisk, myrtle, phyllirea, heather and juniper, while the forest includes holm-oak, cork oak, white oak, maple and sessile oak. The fauna inhabiting the territory is of great interest, particularly in the winter months when wild geese can be observed, and seagulls, Sandwich terns, bitterns and grey herons.

WILDLIFE
In the reed thickets of the Reserve numerous nightingales, great reed warblers, sedge warblers and reed buntings can be found, as well as various species of duck like the tufted duck and pochard. Raptors in the area include marsh harriers and ospreys.
The scrub is populated with wood birds such as blackcap, robin and collared dove. On the sea it is often easy to spot Nordic species like the gannet, while in the fields lapwings and golden plovers can be observed. The scrub and sandy clearings among the dunes are inhabited by porcupines, badgers, wild rabbits, polecats and hedgehogs. Reptiles include Hermann tortoise and sea-turtle, coluber (elaphe quatorlineata), vipers, Aesculapian snake, common lizards and the larger green lizard.

You might also be interested in