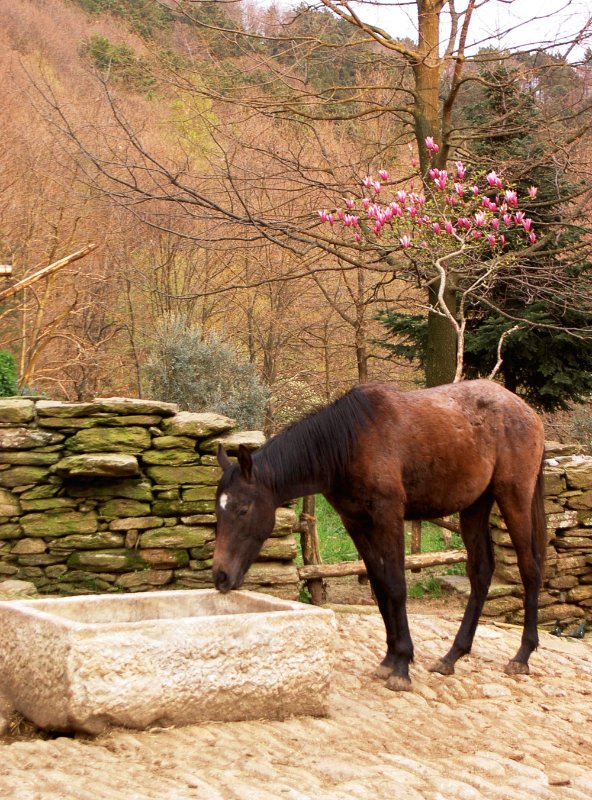 ???.icon?????????
Nature Reserve in Roccastrada
A natural paradise of woods and mountain torrents
The State Nature Reserve of the Belagaio is part of the system of Farma-Merse Nature Reserves, consisting of a varied collection of environments grouped together by means of areas of integration and for programmes of management and preservation. Part of the territory of the Reserve is kept fit for seed (for the production of forage for horses) and a part is wooded, on the slopes of the Farma torrent. Inside the Reserve there is the Castle of Belagaio with other historical buildings. The name of the castle derives from 'Pelagus', the swamp that once existed in the hollow in front of the castle.

The area was reclaimed thanks to the construction underground of a drainage passage that emptied into the Val di Farma. The castle, like other fortified country-houses in the province, changed hands in time with the changing of power in the area, belonging to the Aldobrandeschi family, to the Abbey of San Lorenzo al Lanzo, to the Ardengheschi and the Grottanelli. It was precisely the Count Lorenzo Grottanelli who was responsible for transforming the castle into a villa with farm, although its original charm can still be admired through the recognisable architectonic elements that identify it as a castle, namely the walls, the tower, the noble chapel, the well and storehouses.

With regard to the avifauna nesting in the territory, here the pied woodpecker and the wallcreeper are present, along with the tawny owl, the little owl and probably also the long-eared owl. Visits to the area are only with guides and must be booked through the Administration Offices of the Corps of Forest Rangers. For information tel: 0566/40019.

Roccastrada
The picturesque village is located on a rock platform and boasts breathtaking views of the Maremma countryside
The picturesque town is built on an unusual platform of trachyte rock and boasts panoramic views over the Grosseto plain. It was a feud of the Aldobrandeschi family until the beginning of the 14th century, when it passed under the domain of the Sienese, and then under the Medici. ...
Morekeyboard_backspace
You might also be interested in