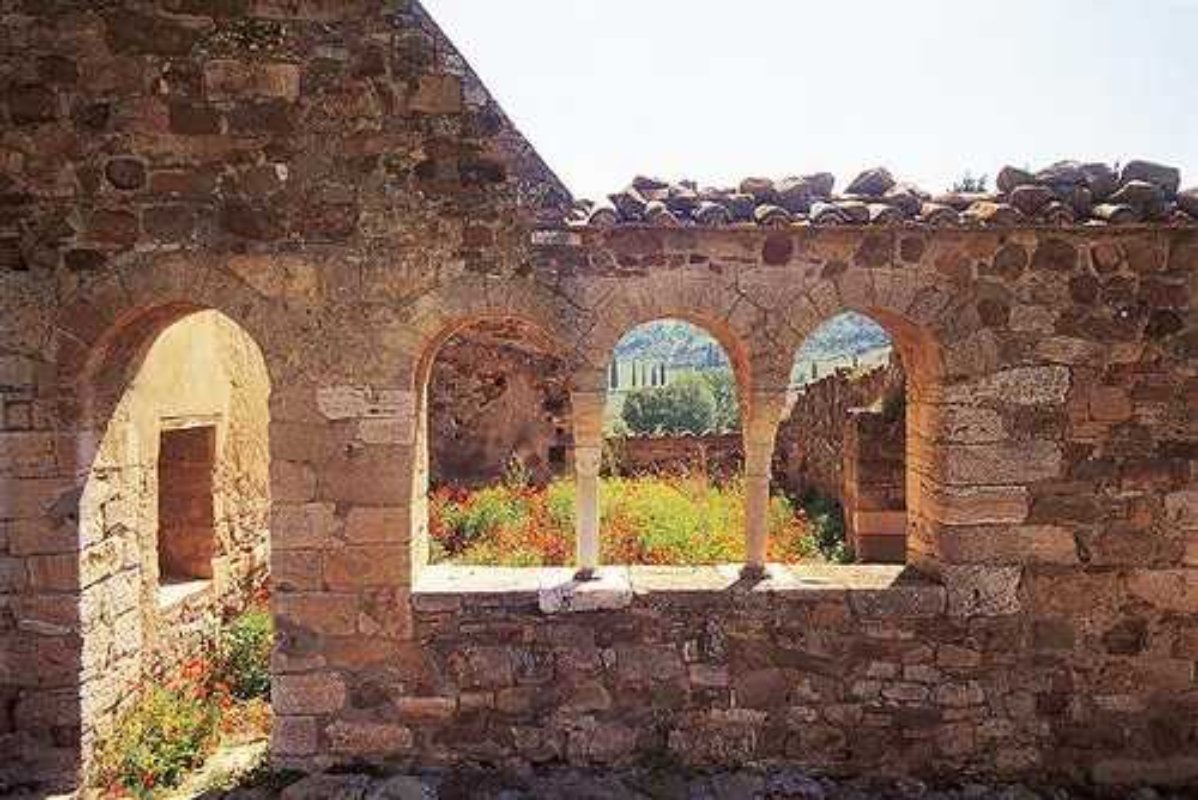 account_balanceMuseums
Museums in Montalcino
An itinerary to discover archeology and medieval and modern art
Located in the ancient rooms of the ex-convent of Sant'Agostino in Montalcino is the Civic and Dioceses Museum, one of the most important museums of medieval and modern art in the province of Siena. The collection offers a panoramic view of the artistic production of the area. A triptych and polyptych illustrate the fundamental importance of Duccio di Boninsegna in the art and history of the area. His artworks are displayed alongside those of other illustrious masters, like Simone Martini and the Lorenzetti brothers. The museum displays a variety of masterworks, including a representation of San Pietro and San Paolo by Amborgio Lorenzetti and a Madonna with Child by Simone Martini.



Among the painters that escaped the plague in 1348 are Luca di Luca di Tommè, whose Madonna with child is conserved at the museum, and Bartolo di Fredi, who was very active in Montalcino in the Middle Ages. The museum displays di Fredi's grandiose and complex polyptych, entitled the Coronation of the Madonna and the stories of her life (1388). Among the Renaissance pieces present are a Madonna by Vincenzo Tamagni, and a Madonna with Child and Saints by Marco Pino, one of the most talented students of Beccafiumi. The museum also showcases a collection of important painted sculptures in wood, like for example, a small crucifix by Giovanni d'Agostino.

Other sculptures and paintings document the Italian Mannerist period until the 1600s. The museum conserves an important collection of tankards in majolica; a permanent collection of liturgical objects from the 1500s to the 1700s; and two miniated volumes of the Atlantic Bible from the 12th century.
In the archeology section of the museum, artifacts and objects help chronicle the archeological history of Montalcino, from prehistoric times to the Etruscan age. The archeological artifacts on display are the result of 60 years of research and digs in the area. The Archeological Park of Poggio Civitella is a natural extension of the archeological section of the museum. Visiting both the museum and the park, visitors get a better, more detailed chronology of the history of the area.

Montalcino
The town of Brunello: a gem of art and history immersed in the Sienese hills
The 14th-century Montalcino is located in the colourful hills of the Val d'Orcia, a medieval city that stands out immediately to any visitor thanks to its military layout and characterized by narrow, steep streets. But once you've arrived at the top of the hill…what incredible views! ...
Morekeyboard_backspace
You might also be interested in