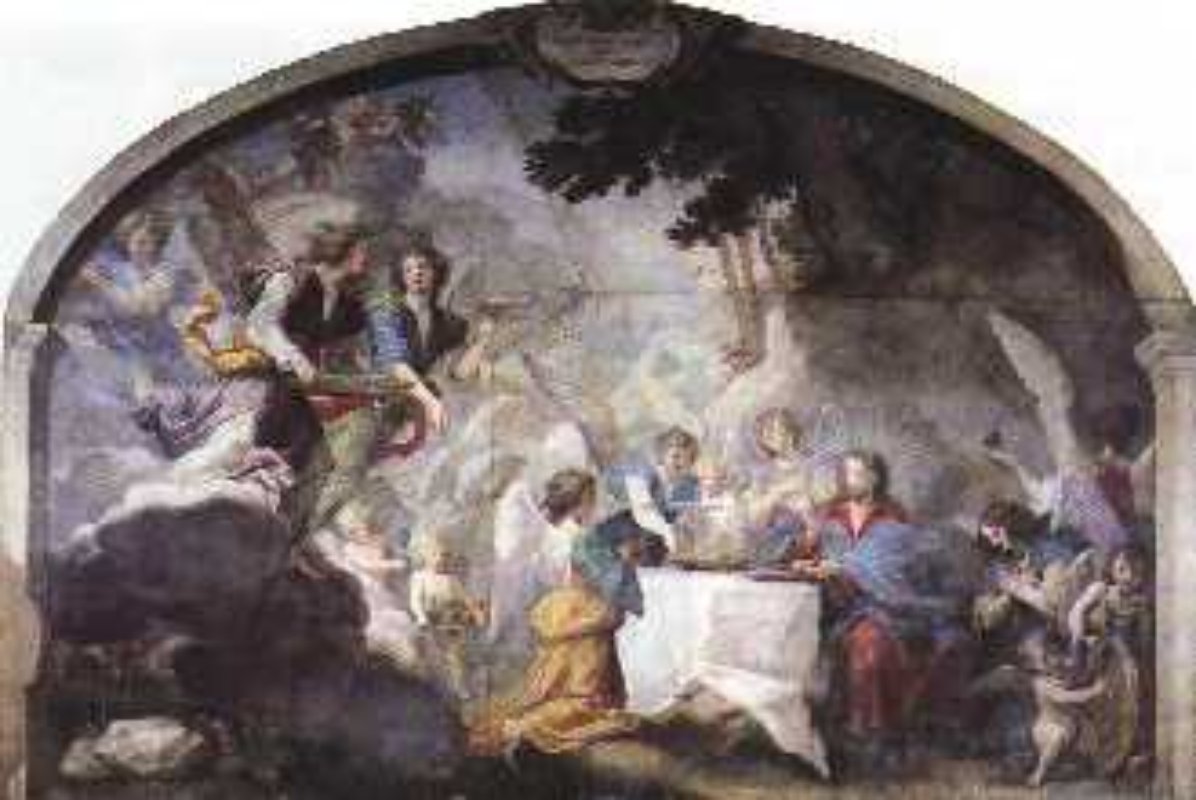 crop_originalArtworks
Museum of Wall Painting
Admire two great altarpieces by Filippo Lippi
The Museum of Wall Painting (Museo di Pittura Murale) in Prato is home to two altarpieces by the great artist, Filippo Lippi. These two works of art show the artist at his absolute best and perfectly represent the style and skill for which he is famous all over the world.

The first of these altarpieces is the Madonna with Child and the Saints Stephen and John the Baptist (1453). It was commissioned by Ceppo Nuovo, a religious organisation in the city of Prato, and was supposed to be placed above the well in the courtyard of the organisation's headquarters, Palazzo Datini. The scene in the painting is luminous and open, thanks to the golden background and the drape behind the Virgin where the two monumental and spiritual figures can be seen. The Madonna is seated on a throne and is holding her sleeping Child in her arms. She is utterly illuminated. At the base of the throne is Francesco Datini, founding member of Ceppo Nuovo, alongside several other leaders of the organisation. All these figures are depicted on a much smaller scale to the rest of the painting and are richly dressed and bejewelled.

The second altarpiece is Our Lady of the Assumption Giving la Cintola to Saint Thomas, between Saints Margaret and Gregory, Augustine and Archangel Raphael with Tobias. This work of art was commissioned by the city's Santa Margherita monastery, where Lippi also worked at one point as a chaplain. The painting is highly detailed, despite its dark colours, particularly in the cloth and jewels worn by the figures. It was in this monastery that the artist met Sister Lucrezia Buti who went on to give birth to his son, Filippino Lippi. In fact, it is thought that the figure of Saint Margaret in the painting is actually a portrait of Sister Buti. Saint Margaret is certainly painted as the ideal of female beauty and is also recreated by the artist in various other works painted at that time.


Prato
In the heart of Tuscany, a city of art and prestige
If there is one city that can impress those looking for lesser-known destinations, it's Prato. Considering how the city is presented in the press, visitors will be surprised to discover an elegant and well-preserved historic city centre, as impressive as the most famous Medieval cities dotting Tuscany. ...
Morekeyboard_backspace
You might also be interested in