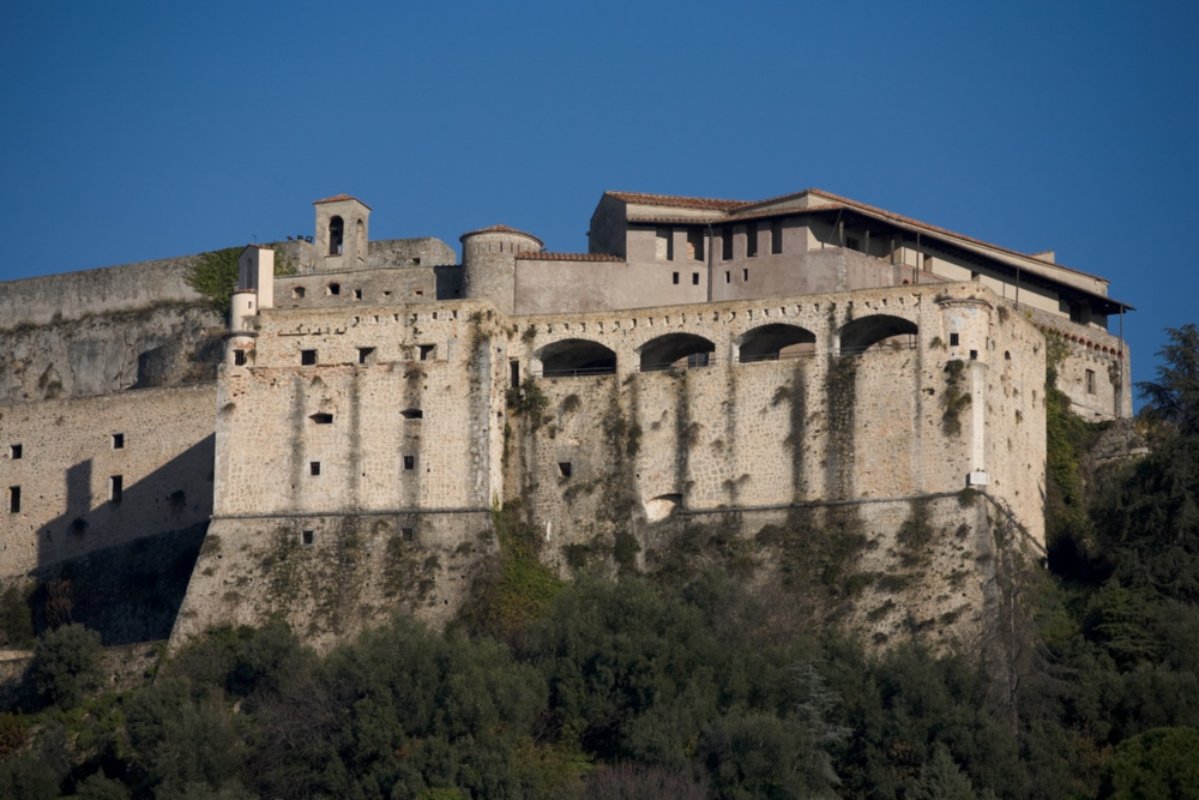 account_balanceMuseums
Museum of the Malaspina Castle in Massa
From defensive structure to prison and then a museum
The first mention of the castle in historical documents was in 1012. It was built in several phases from the 11th century to the 17th century, and over the centuries it belonged to many local noble families—from the Obertenghi to the Malaspina-Cybo dynasties. From the mid-15th century, the Malaspina family built a Renaissance-style residence inside the castle, containing paintings, terraces, arcades and colonnades. The structure, however, still maintained its original defensive function, and more bastions were built. From the unity of Italia up until WWII, the castle housed a prison. It was then restructured in the 1950s.

The castle is currently being restored, however it still remains open to the public. Visitors can view the courtyards, the military keep, and the monumental rooms of the Renaissance building, which is furnished with period pieces, some of which are original. Once restoration is complete, the museum will also showcase a group of archeological artifacts from the Paleolithic, Neolithic and Roman ages that were discovered in the area, as well as the cast moldings of the "stele" (or Rosetta stone) statues from the Lunigiana.

Opening Hours:
October 1 to April 20: Saturdays, from 9:30am to12:30pm; Sundays and holidays, from 4pm to 6:30 pm
April 21 to May 31: Saturdays, from 9:30am to 12:30pm; Sundays and holidays from 3:30pm to 7pm.
June 1 to September 31: Tuesdays to Fridays, from 9:30am to 12:30pm and 4:30pm to 7:30pm; Saturdays and Sundays, from 9:30am to 12:30pm and 4:30pm to 11:30pm.

Ticket price:
Full 5€; reduced 3€ for youth aged 18 to 25 and groups of 12 or more; free for those aged 17 and under and 65 and.

Disabled Access:
Not accessible to the disabled.
Massa
From the Malaspina Castle to the Ducal Palace
Perhaps not as well-known as it deserves to be, Massa is an ancient city where a Medieval atmosphere still hangs in the air. Located in a valley nestled between the Apuan Alps, the city, whose origins date to 882, is a treasure chest of artistic and architectural gems. ...
Morekeyboard_backspace
You might also be interested in