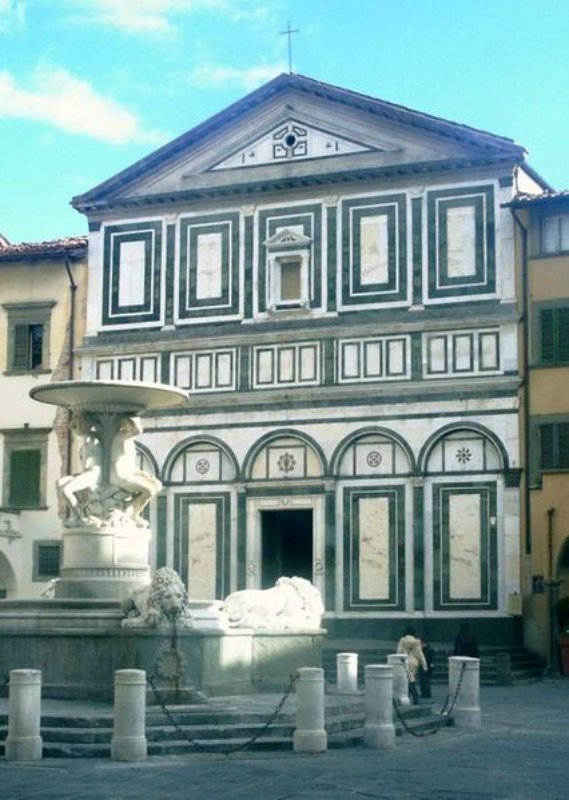 account_balanceMuseums
Museum of the Church of Saint Andrea
Founded in 1859, the museum showcases Tuscan art from the 14th to 16th centuries
Located in the small piazza next to the Church, the museum was founded in 1859 and is one of the oldest ecclesiastic museums in which it is possible to admire authentic masterpieces of Tuscan art in the 14th - 16th centuries. A tour begins in the Baptistery with its collection of frescoes, including Masolino's masterpiece Pietà, and the imposing baptismal font attributed to Bernardo Rossellino. A room dedicated to sculpture includes two bas reliefs respresenting the Madonna and Child by Tino di Camaiano and Mino da Fiesole. The upper floor holds a Painting Gallery where the paintings are displayed chronologically, from the polyptych of the unknown Pistoiese artist known as the "Master of 1336" to the interesting products of the Florentine workshops which were active from the end of the 14th century to the beginning of the 15th century. The next room is dedicated to the 1400s and includes two triptychs by Lorenzo Monaco and a small Maestà by Filippo Lippi. In the following room a Tabernacle of Saint Sebastian by Francesco Botticini and Antonio Rossellino is part of the complete works of Botticini whose workshop was active in the first decades of the 1500s. The exhibit concludes in the cloister where a few Robbiana terracotta pieces are on view.
Piazza della Prepositura, Empoli
Ph: 0571 757729
Entrance fee: € 3.00; a cumulative ticket is available for €6.00 and includes entrance to the Museum of Leondardo da Vinci, the Archeological Museum and the Museum of Montelupo Fiorentino Ceramics.
Hours: Tues-Sun, 9am-12noon and 4pm-7pm. Closed Mondays.
Source: Florence APT
You might also be interested in