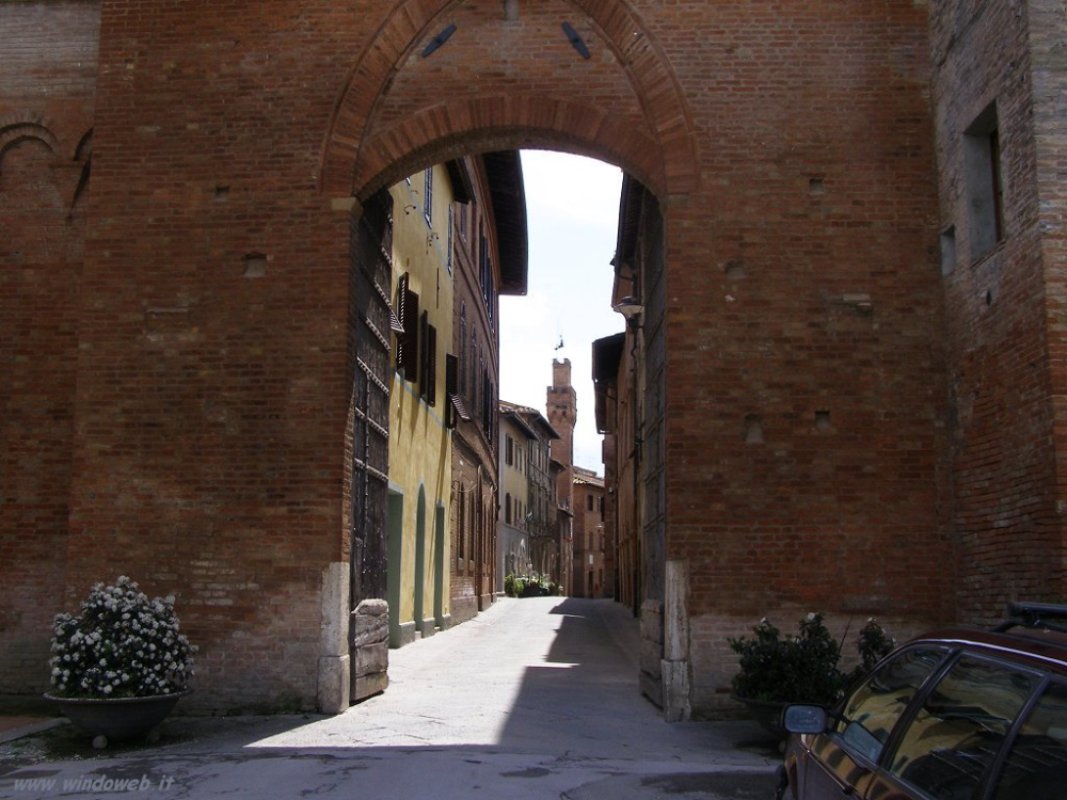 account_balanceMuseums
Museum of the Buonconvento Sharecropping Farm
An exhibit of photographs, original objects, music, films and archival documents recounts the social and economic history of early-19th century Tuscany
The Museum of Ethnography of the Sienese Sharecropping Farm is located in the historic center of Buonconvento in late-17th century rooms of an old granary, built against the old walls that encircle the town and which have remained unaltered through the years. Opened in 2002, the Museum seeks to document and bring back to life this vanished world through photos, original objects, literary passages, music, songs, films and archival documents—all presented in multimedia stations. The museum course offers a voyage that evokes the atmosphere and testimonies of a complex social and economic system in which the majority of Tuscan families participated until the 1950s.

The speaking figures of Owner, Steward, Sharecropper, and Housewife introduce—each from their own point of view—the world of the estate with differing narrative styles and dialects which underline the differences in their social roles. The second floor is occupied by a suggestive farm house which recreates the humble atmosphere of a peasant home and its domestic traditions. The educational programs are an essential part of the museum, including workshops, debates, and meetings with the elderly, which provide interactive opportunities for elementary and middle-school aged children to experience this important historical period.
Source: Province of Siena
Buonconvento
The small town is located where the river Arvia and Ombrone converge
There have been settlements on the site where Buonconvento is today since ancient times. The first documented evidence of human habitation here though dates back to the end of the twelfth century. It is documented as being an important town for trade, thanks to its strategic position on the two rivers, the Arvia and the Ombrone. ...
Morekeyboard_backspace