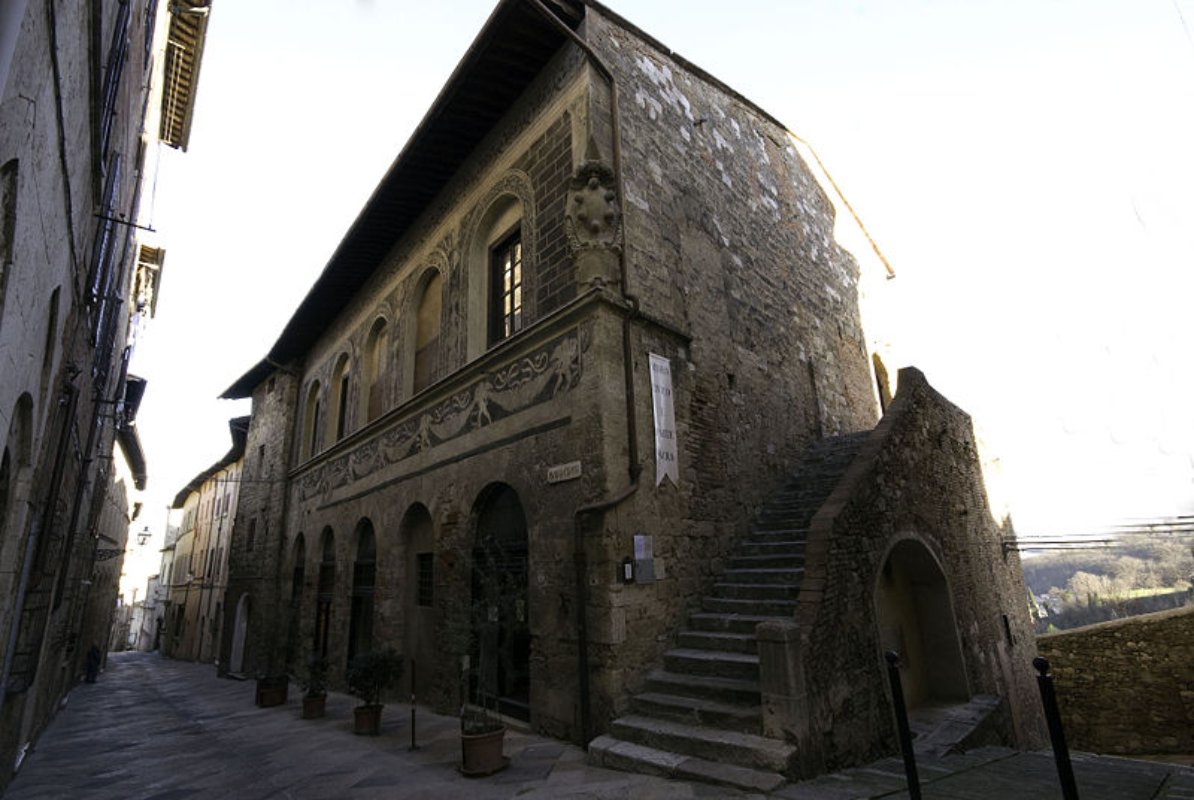 account_balanceMuseums
Museum of Civic and Religious Art
An art collection that spans a period from the 6th to the 20th century
The collection, which is currently housed in the former
Palazzo dei Priori
, was put together in 1995 after the merger of the Civic Museum and the Museum of Religious Art.The collection covers the history of art in the Elsa Valley from the 6th century to the 20th century. One of the oldest pieces of medieval art is the large painting of the Maestà, from Badia a Isola (near
Monteriggioni
), a skillful and beautiful work by an unknown artist from the Siena area (the so-called 'Badia a Isola Master'), who was active at the end of the 13th century and who belonged to the small circle of
Duccio di Buoninsegna
. This artist introduced important innovations in his work, thanks to contact with the works of Cimabue and of the young Giotto.
There is also a very interesting and very rare set of silver Eucharist items (four cups, a plate and a spoon) which were found by chance buried underground in the area of Pian dei Campi. These items prove the existence of a
Christian community of Ostrogoths
, in the 6th century AD, linked to the
church of Sant'Andrea in Galognano
.As for sculpture, an early fourteenth century polychrome wooden crucifix by the great Marco Romano is of particular significance. In addition, the Museum houses a rich collection of paintings from the 17th, 18th, 19th, and 20th centuries, which include works by the following painters from the Siena area: Alessandro Casolani, Ventura Salimbeni, Sebastiano Folli, and Bernardino Mei. There are also works by Pier Dandini, from Florence, Spadarino from Rome, and local artists Antonio Salvetti, Vittorio Meoni, Ferruccio Manganelli, and Mino Maccari.
Via del Castello, 33
Palazzo dei Priori
Colle di Val d'Elsa (Siena)
tel +39 0577 923.888
email
museo.civico@comune.collevaldelsa.it
Opening hours in summer (1 May - 30 September):
from Tuesday to Sunday and holidays 10.30am - 12.30pm / 4.30pm - 7.30pm
Closed on Mondays
Opening hours in winter (1 October - 30 April):
from Tuesday to Friday 3.30pm - 5.30pm
Holidays 10.30am - 12.30pm / 3.30pm - 6.30pm
Closed on Mondays
Prices:
full price €3,00
reduced €2,00
single ticket for all 3 municipal Museums: full price €6,00
reduced €4,50
for family groups (min 3 people), 1 ticket is free.
Colle di Val d'Elsa
Ancient village, home to a famous Archaeological Museum and the Art Museum "Complesso di San Pietro"
Colle Val d'Elsa is a centre for art and culture near Siena with a population of over twenty thousand inhabitants. It sits between the hills and the river Elsa. Colle di Val d'Elsa is home to the 'Bianchi Bandin' Archaeological Museum, the Civic Museum of Sacred Art, Palazzo Campana and Palazzo Pretorio. ...
Morekeyboard_backspace
You might also be interested in