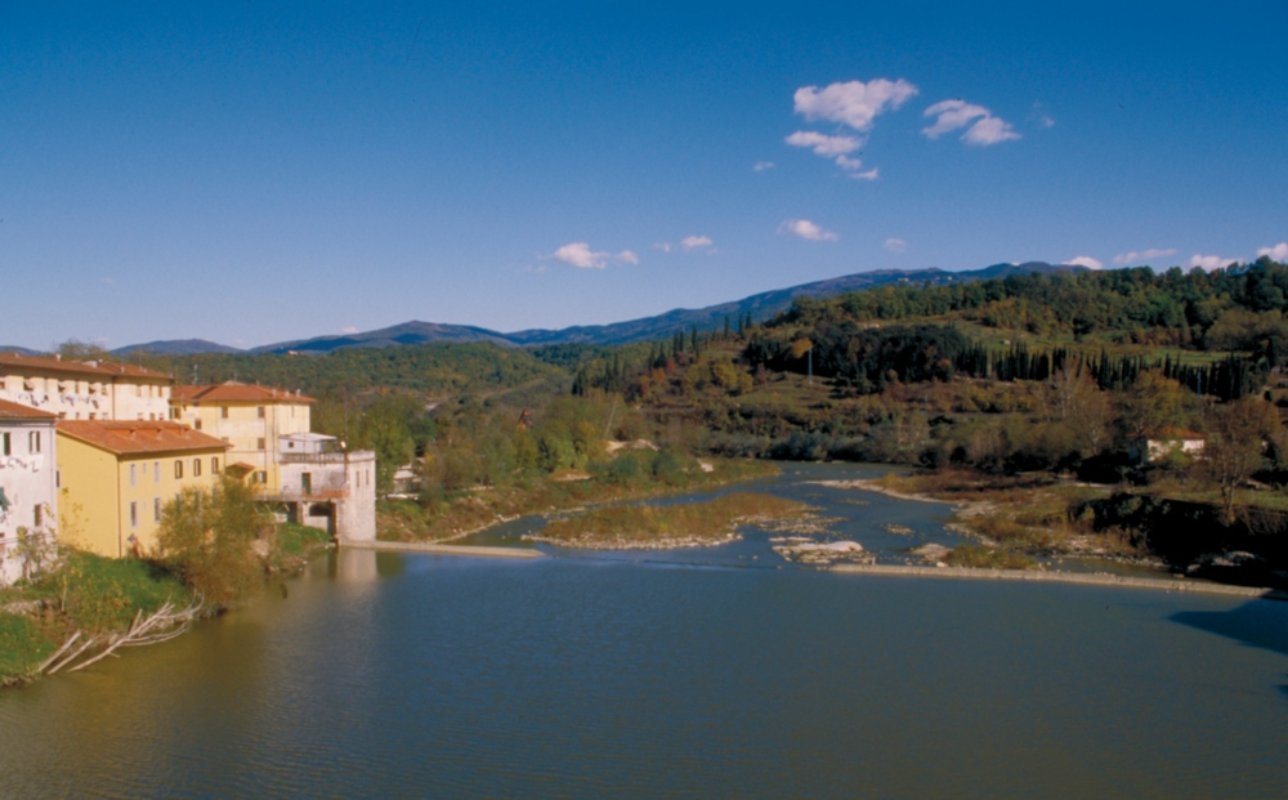 account_circleHistorical personalities
Mossolina mill
Film with De Sica, Mastroianni and Loren shot at the Mossolina mill
On the banks of the Arno, in front of the small town of Sant'Ellero, there is an ancient mill (no longer in use) nicknamed "Sophia Loren's mill".

It was in this ancient building (some documents date it back to the 1400s) that director Antonio Camerini shot scenes from his 1955 film, "The Miller's Beautiful Wife", staring three of Italy's most famous actors of all time: Sophia Loren, already on magazine covers around the world; Vittorio De Sica, well-known actor and director; and Marcello Mastroianni, destined to become an icon of the big screen.

Truth be told, the film wasn't a great success—it is remembered more for the generous cleavage of Sophia Loren and Yvonne Sanson (one of the other stars) than for its cinematographic qualities.

Though the film takes place in Naples in 1680, the troupe went to Rignano to use the Massolina mill for the majority of the scenes. After being abandoned, the building, which still has a majority of its original structures and gears, is in a serious state of abandonment, complicated by the humidity in the surrounding area. The hope is that it will be restored, not only to make the structure safer and more secure but to provide testimony for the sharecropping and farming trades in this part of the Valdarno.
Rignano sull'Arno
Throughout the area around Rignano sull'Arno there are many interesting architectural sites to visit
The municipality of Rignano sull'Arno is just a few kilometres from Florence and has a population of around 7520 inhabitants. There are many interesting architectural sites to visit, as well as many agriturismi and delightful villas and castles set in the beautiful countryside. The gently rolling hills of the Rignano area have been inhabited since Roman times. ...
Morekeyboard_backspace
You might also be interested in