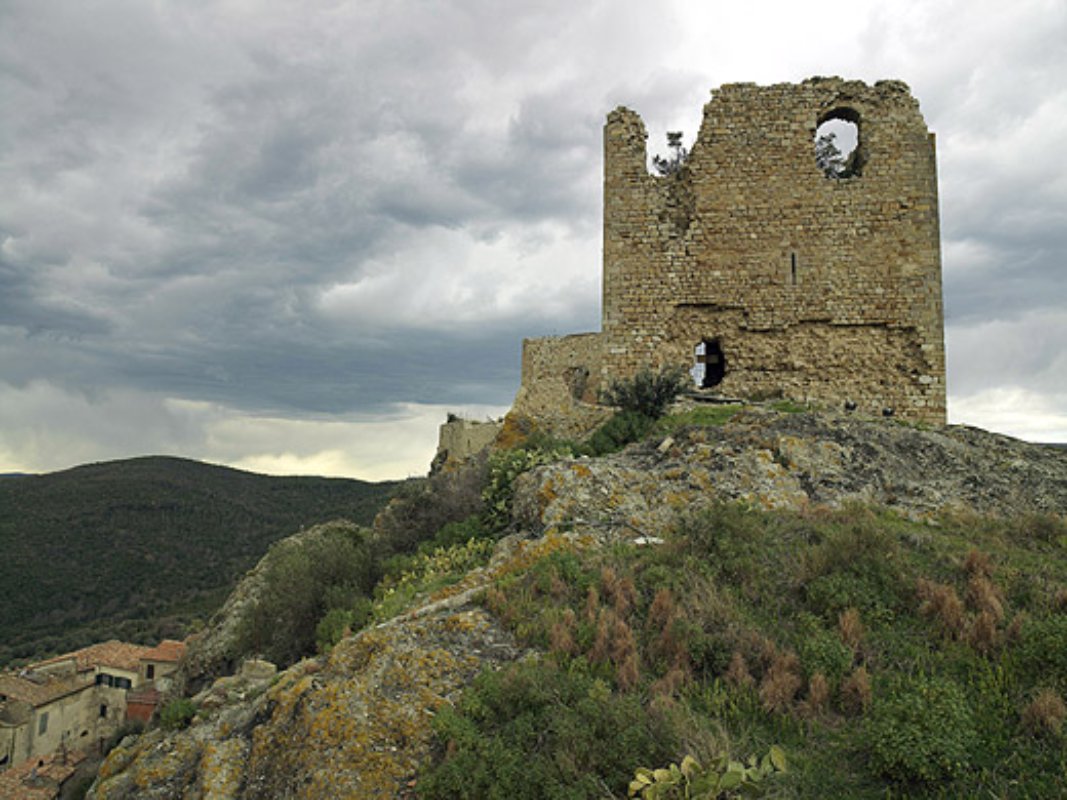 Hamlets, districts and squares
Montemassi (Roccastrada)
Still intact after centuries of neglect
Montemassi is situated on the southern slopes of the Colline Metallifere (Metalliferous Hills) and it overlooks the broad valley of the Bruna River. In the highest part of the town, one can find the very old castle, which belonged to the powerful Aldobrandeschi family, starting from the 11th century. This family rendered it a centre of crucial importance—making it a key point along the roads via which salt was transported. In the 13th century, during the battles between the Guelphs and Ghibellines, Montemassi, which was an important Guelph castle in Maremma, was besieged and totally destroyed by the armies of the Commune of Siena. Having been reconstructed after the subsequent victory of the Guelphs, it passed into the hands of Nello Inghirami Pannocchieschi, thus, Montemassi suffered a new, overwhelming siege by the Sienese army in 1328.

Simone Martini portrayed this important military victory, led by Guidoriccio da Fogliano, in a celebrated fresco in the Palazzo Pubblico of Siena. In the fresco, one can recognise the features of the castle. Today, despite centuries of neglect, the castle remains almost unaltered. The ancient, elegant palace stands on one side of the vast courtyard and it is surrounded by walls; it is built on two storeys with a sloped base; the original windows and doors are still intact. The best-preserved remains of the entire structure can be found on the south side, among which the rectangular-shaped tower stands out; on the ground floor are two large rooms with cross-vaults. Not far away, you'll see the remains of a large, rectangular-shaped church, in which one can still detect two tombs that belonged to prominent town figures. The characteristic village below was once defended by a continuous wall, one gate of which is still visible. The interesting church of Sant'Andrea Apostolo is located there.
Roccastrada
The picturesque village is located on a rock platform and boasts breathtaking views of the Maremma countryside
The picturesque town is built on an unusual platform of trachyte rock and boasts panoramic views over the Grosseto plain. It was a feud of the Aldobrandeschi family until the beginning of the 14th century, when it passed under the domain of the Sienese, and then under the Medici. ...
Morekeyboard_backspace
You might also be interested in