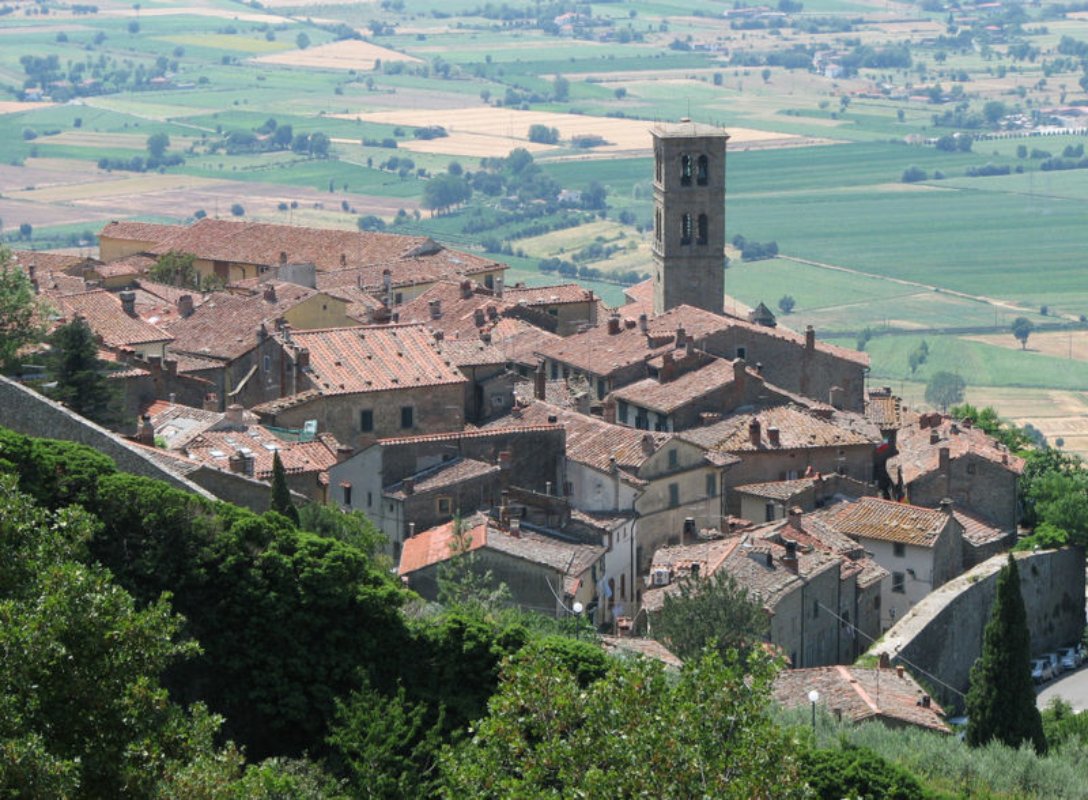 panoramaPanoramic views
Monte Maestrino's Roman road
Breath-taking views of the Cortona area
The scenic route that has allowed myriad travelers to go from the area surrounding Arezzo to Perugia's territory crosses the valley nestled between Monte Maestrino and Poggio della Croce. From the peak of the mountain, visitors can admire one side of the Val di Pierle, the widest and most populated valley in the Cortona area. On the other side, you'll find the Val d'Esse, with the town of Cortona and Knoll of Sepoltaglia serving as backdrop.

This noteworthy tour leaves from Cortona, going downhill toward the towns of Contesse and Palazzone, until you reach the hamlets of S. Angelo and Metelliano. There, you'll find a fork in the road which leads toward Ossaia and Sanguineto on one side and toward the district of Mercatale on the other. These routes were extremely significant during the Etruscan period as one can see from the area's ample archeological sites. The road has several segments that were paved during Roman times which bear witness to the fact that the Romans used these ancient routes during their journeys.
Cortona
THE LAND OF LEGENDS
The beautiful city of Cortona lies in the mountains between the Valdichiana and Tevere valley. Cortona was a very important center of Etruscan civilization, and these ancient settlements remain at the core of the city's identity. Two kilometers of the Etruscan walls, which date to the 5th century BCE, are still standing today. ...
Morekeyboard_backspace
You might also be interested in