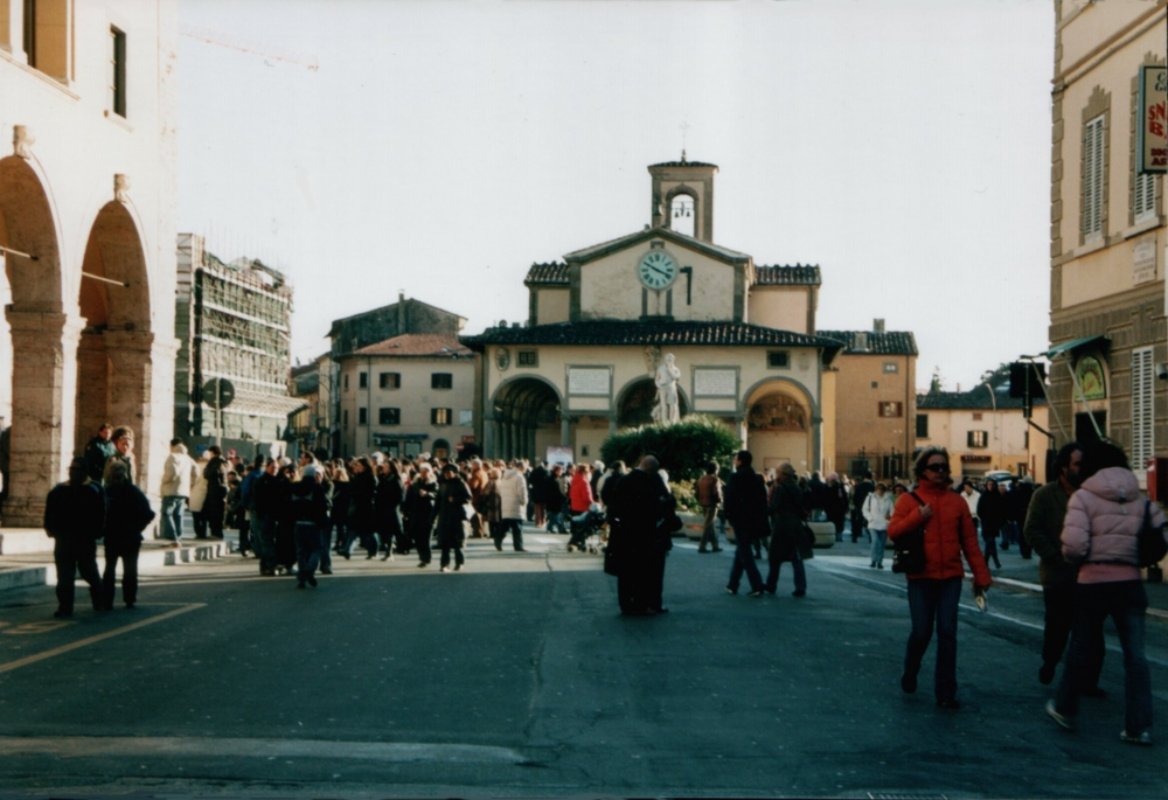 account_balanceMuseums
Monsummano Terme, Casa Giusti
Discovering the home of a well-loved poet
This interesting national museum commemorates Italian poet Giuseppe Giusti (1809 – 1850) who was born in this house, built in the XVIII century. On the first floor, you'll find furnishings and objects from the era, exhibited within a decorative context characterized by Pistoian Romanticism. On the second floor, visitors will have the chance to view an unique section documenting the poet's works. Among the works exhibited, you'll see a portrait of Giuseppe Giusti, painted by Giuseppe Bezzuoli, a top painter, active during the first half of the 1800s.
For Giuseppe Giusti, Monsummano represented a unique point of reference throughout his brief, intense lifetime. It was his hometown and a place where he cultivated memories and affection. The poet was profoundly close to his Uncle Giovacchino, who proved to be an affectionate presence for him as a child. Giuseppe's father Domenico, on the other hand, was more of a severe, authoritative figure who never supported the poet's artistic choices. Giuseppe often returned home while studying at the university; his family lived in Pescia. He left many written memoirs in the villa.
This villa is now a home-museum. Visitors can see its beautiful kitchen and catch a glimpse of many of the poet's personal possessions, like his walking stick and his Civil Guard helmet from 1848. One of the villa's most interesting rooms is the poet's library which offer the visitor a bird's-eye view of the poet's literary tastes and political beliefs. In Giusti's library, you'll find a wonderful edition of the 'History of the French Revolution' by Adolph Thiers, works by the poet Aleardi and the great classics of Greek and Latin literature. After a wide-spread restoration project, the villa became state property. Since 1992, it has hosted the Giuseppe Giusti Literary Prize, which awards recognitions for poetry, narrative and satire.

The museum is open from November 1 to April 30; Wednesday to Monday (8am to 2pm and 3pm to 6pm) and from May 1 to October 31 from Wednesday to Monday (8am to 2pm and 4pm to 7pm) closed Tuesdays. Admission is free. The structure is accessible to the disabled; all architectural barriers were eliminated during the restoration project carried out in 2005.

Contact information:
Viale V. Martini 18
MONSUMMANO TERME (PISTOIA)
tel. 0572-950960
E-mail: ambientefi@arti.beniculturali.it

Monsummano Terme
This jewel of the Tuscan region boasts everything from spas to handmade shoes
Situated between the last ramifications of Montalbano and the northern border of the "Padule di Fucecchio" (the Marsh of Fucecchio), Monsummano Terme is now famous as thermal resort and for the production of shoes, exported all over the world. ...
Morekeyboard_backspace
You might also be interested in