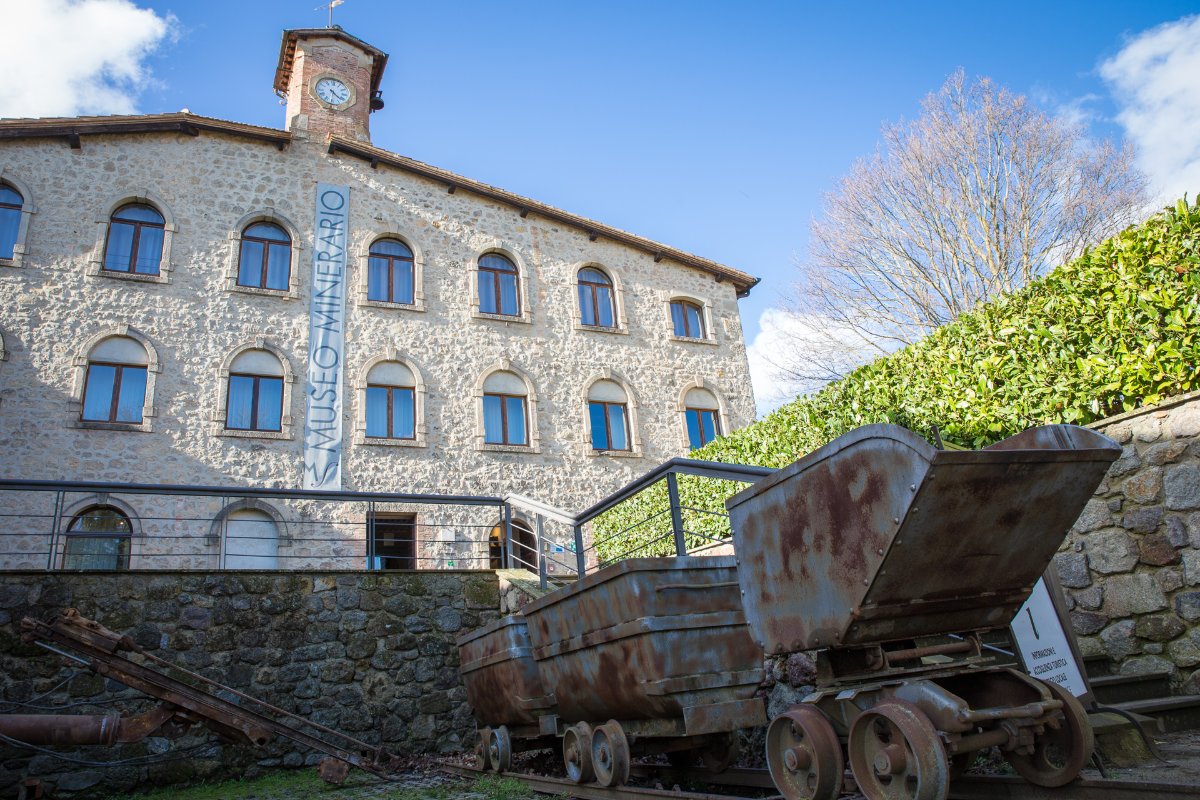 account_balanceMuseums
Mining Park and Museum and Level VII Gallery
A journey underground to learn about the excavating systems of ore and the extraction of metal in an atmosphere rich in sounds and smells
The Mining Park and Museum, founded in 2000, is set up in the mining area of Abbadia San Salvatore where right from the nineteenth century one of the most important mercury deposits in the world was active, together with those in Spain and Slovenia. However the commercial decline of the mining industry lead to a crisis in the sector, in particular with regard to asbestos. Here there are still mining works and equipment, important testimonies of industrial archaeology. The collection, which has temporarily been organised in the so-called 'Torre dell'Orologio' (Clock tower), is composed of work instruments, documents, objects and photographs, illustrating the excavating systems of ore and the extraction of metal, the daily life of the miners, the different conception of mercury with the passing of time, from alchemical product to world-wide strategic resource.
The Level VII Gallery constitutes the first route underground in the Park, access to which is gained from inside the ex Machine Workshop. Inside the Gallery, which is lined with wood, the various different areas are reconstructed to show the utensils, machines and mannikins used to reproduce some of the phases of work, while walls of excavation of cinnabar can be observed, in an atmosphere that is rich in sounds and smells.
Contact: comune.abbadia.siena.it/parcomuseo
Cover image credit: Goncalo Figuereido
Abbadia San Salvatore
The town extends along the eastern slopes of the Monte Amiata
The economy is particularly active in the service and tourism sector, boasting numerous hotel structures.The town's origins date back to the foundation of the homonymous Abbey of San Salvatore in the Early Middle Ages. Throughout the XII century the community of Abbazia San Salvatore was formed around the abbey, under the jurisdiction of the Benedictine monks. ...
Morekeyboard_backspace