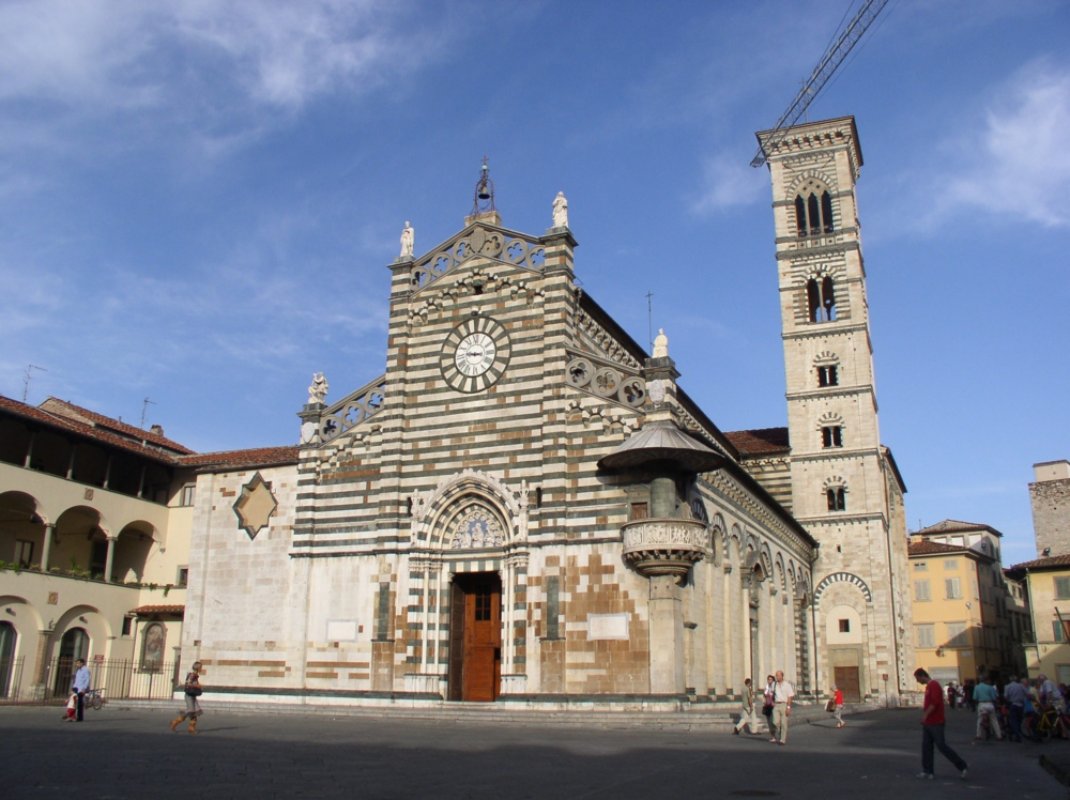 location_cityHistorical Buildings
Metastasio Theatre
One of the most important theatres for Italian prose
In 1820, the 17th century Teatro dei Semplici (inside the Palazzo Comunale) was no longer able to satisfy the needs of the public or accommodate the intricate stage settings that the period required. Members of the Prato upper class promoted the construction of a new theatre to built by Valentini. After various difficulties (primarily surrounding the location of the theatre), concession to build a new theatre was given by the Grand Duke, who approved plans by Luigi Cambray Digny.
The architect designed an original and refined facade which corresponded to the horseshoe shape of the inside, with ornate white stucco stages and gilded decorations. The theatre was inaugurated on September 8, 1830 with Aureliano in Palmira by Gioacchino Rossini and was given a permanent orchestra.
In 1939, the theatre was given to the City of Prato, and between 1956 and 1964 the theatre underwent important restoration work. During the course of the centuries, the Metastasio became one of the most important theatres in Italy, gaining recognition as a permanent theatre in 1998. Along with its traditional playbill, the Metastasio also boasts avant-garde plays shown in the former Fabbricone industrial complex.
Prato
In the heart of Tuscany, a city of art and prestige
If there is one city that can impress those looking for lesser-known destinations, it's Prato. Considering how the city is presented in the press, visitors will be surprised to discover an elegant and well-preserved historic city centre, as impressive as the most famous Medieval cities dotting Tuscany. ...
Morekeyboard_backspace
You might also be interested in