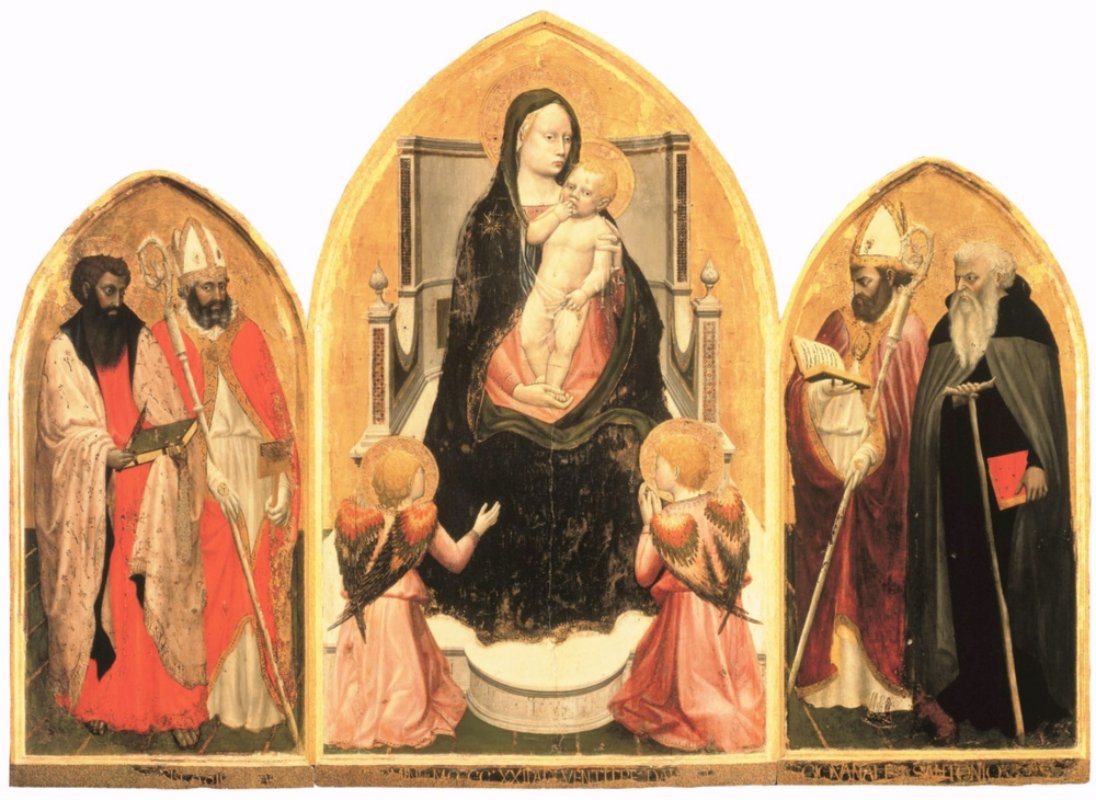 ???.icon?????????
Masaccio
An artist who revolutionized painting
Tommaso di Giovanni Cassai, known as Masaccio, was born in San Giovanni Valdarno in 1401. He came to Florence as a very young man, finding a place as an apprentice in the workshop of Masolino da Panicale. Masaccio was influenced by the works of Giotto, Brunelleschi, Donatello and Nanni di Banco which he encountered in Florence, and before long he was working alongside Masolino instead of just as his assistant. Masaccio understood intuitively the new philosophy of humanism, quickly adopted the rules of Brunelleschi's prospective and adopted Donatello's instinct for representing the humanity of his subjects. Masaccio's career was cut short by an early death in Rome in 1428, at the age of just 26, but his influence on painting was nevertheless profound. Through his work painting struck off in a new direction where figures became authentic individuals, with passions, sentiments and earthly interests as well as a physical weight that made them seem concrete and real.

His figures are placed in realistically rendered spaces, created using the newly discovered rules of prospective. The triptych of San Giovenale in Cascia di Reggelo is the first known extant work by Masaccio, dated to 1422, and it already boasts some of the artist's telltale characteristics, like the use of prospective, pared down decorations, and rich moral content. The panel painting of Saint Anne with the Virgin and Child, from ca. 1424, was executed together with Masolino and offers a chance to compare the two masters' styles.

Masaccio's masterpiece is the cycle of frescoes in the Cappella Brancacci in the Church of the Carmine in Florence. Masaccio died under mysterious circumstances in Rome at the age of 26.


(Source the City of San Giovanni Valdarno)
San Giovanni Valdarno
San Giovanni Valdarno is located in the province of Arezzo and counts 17,000 inhabitants
The council, founded in the XIII century by Florence, is rich in artistic testimonies. You can visit the Basilica and its museum, the Palazzo d'Arnolfo and Casa Masaccio. Furthermore, the historical, medieval style town centre is very striking. ...
Morekeyboard_backspace
You might also be interested in