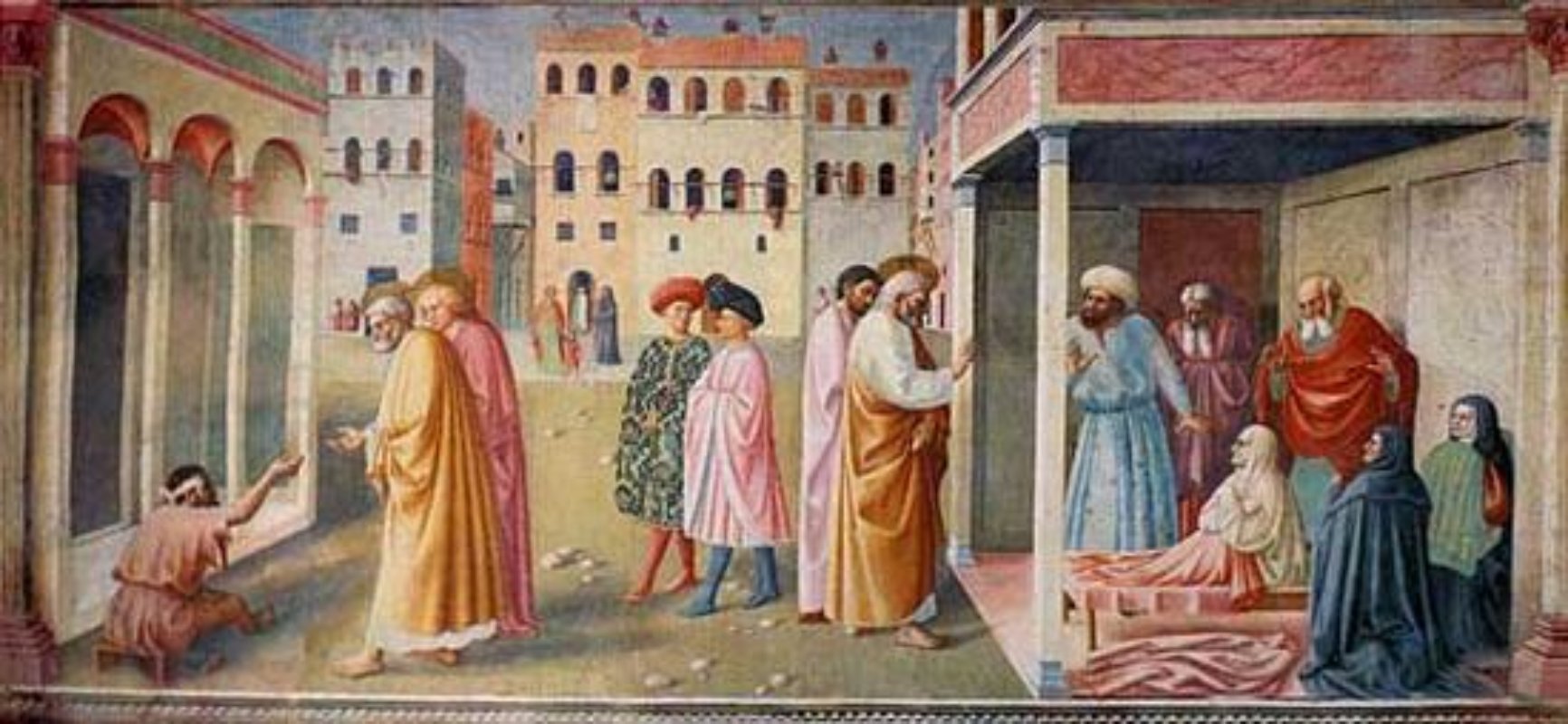 crop_originalArtworks
Masaccio, Brancacci Chapel, Carmine church, Florence
Restoration brings frescoes to new light
The Brancacci Chapel is located in Carmine church in Florence. This chapel is famous for its frescoes by Masaccio. Since restoration work was completed in the 1980s, the frescos were returned to their original splendor, making them much more legible and enjoyable today.

Pietro Brancacci, who was head of the most powerful family in Florence at the time, started building the chapel in 1386. In 1423, a descendent of the family had Masaccio and Masolino da Panicale paint frescos in the chapel depicting the life of Saint Peter. Both artists worked on the frescos until 1425, the year in which Masolino left for Hungary. Masaccio continued to work on the frescos until his death, but he never finished them. It seems that both artists worked on all of the initial scenes, which in their entirety, tell stories from the life of Saint Peter.

Filippo Lippi completed them some 50 years later. In the 18th century, more work was done on the chapel. The cross vault was demolished, thus destroying some parts of the fresco painted by Masaccio. Some years later, a fire in the church damaged more parts of the fresco. However, an intensive restoration effort was completed in the 1980s, in which the remaining frescos were returned to their original splendor.

Florence
An astonishing city of art, fashion and tradition
If you are visiting Tuscany you cannot miss Florence. The Renaissance city is a treasure trove of art with an astonishing contemporary vibe. Beyond the extraordinary artistic heritage, a testimony to its centuries of civilization, the best way to enjoy Florence is to stroll along the riverside avenues at sunset, or to get lost among the city's myriad alleyways of the bohemian Oltrarno or the ...
Morekeyboard_backspace
You might also be interested in