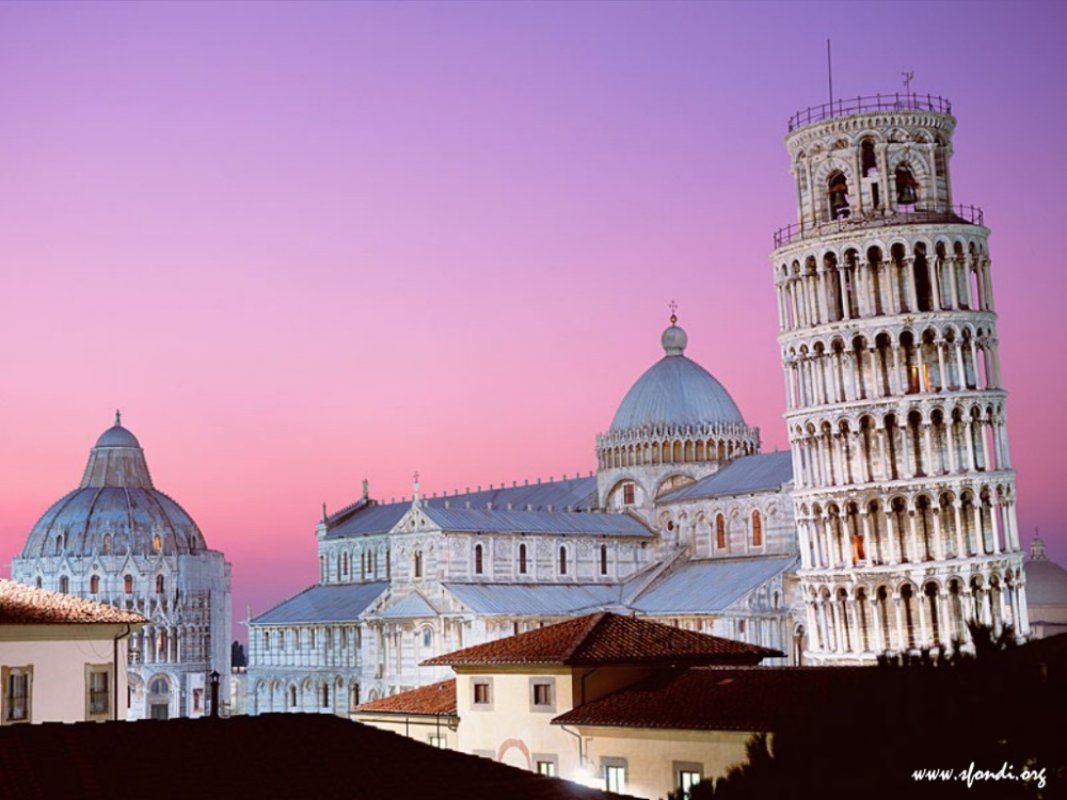 Hamlets, districts and squares
Lungarno Gambacorti in Pisa
Fascinating itinerary in the "city of miracles"
The Lungarno Gambacorti runs from the Ponte Solforino bridge to the Ponte di Mezzo bridge. From Ponte Solferino, you will first come upon the church of Santa Maria della Spina (Our Lady of the Thorns). The name "spina" was given to the church in 1333 when one of the thorns from Christ's crown was brought there. It was built in 1230 by the Gualandi family under the direction of Lupo di Francesco and Andrea Pisano. Unfortunately, given the close proximity of the river and land erosion, the church had undergone various restoration projects until Italian Unification in 1871 when some members of the Art Academy decided to dismantle it and rebuild on safer and more secure ground. It was moved to higher ground and small steps were added on the front. Externally, the church is one of the most graceful examples of Gothic architecture in Europe. It is decorated with polychrome marble, tabernacles and precious sculptures and sculpture groups. Its interior is austerely simple and houses a treasured sculpture by Andrea and Nino Pisano, the Madonna of the Rose (La Madonna della Rosa).

Casa Gualandi is located across from the church. It is a typical medieval palazzo that once belonged to an ancient Pisan family (even mentioned Dante's Inferno!).

Along the same street we find the white marble Palazzo Alliata, product of the fusion of different buildings from the 11th and 12th centuries. The façade boasts a medieval framework of pietra verrucana (stone from nearby Mount Verruca) with supporting arches in stone and terracotta.
On the night between June 16 and 17, the palaces along this Lungarno are illuminated by thousands of lights for the festival of the Luminara di San Ranieri dedicated to the patron saint of Pisa. The tradition has been in place since the 16th century. The Regata Storica (Historic Regatta)—a competition between Pisa's four neighborhoods—also takes place on June 17.
Pisa
Experience the city of miracles, packed with maritime history and traditions
Pisa and its Piazza dei Miracoli have always been a fundamental stop on any trip to Tuscany. Despite the overwhelming presence of tourists from all over the world, who sometimes seem to have arrived here for the sole purpose of pretending to hold up the Leaning Tower – this sacred place still emits a timeless, evocative and powerful beauty. ...
Morekeyboard_backspace
You might also be interested in