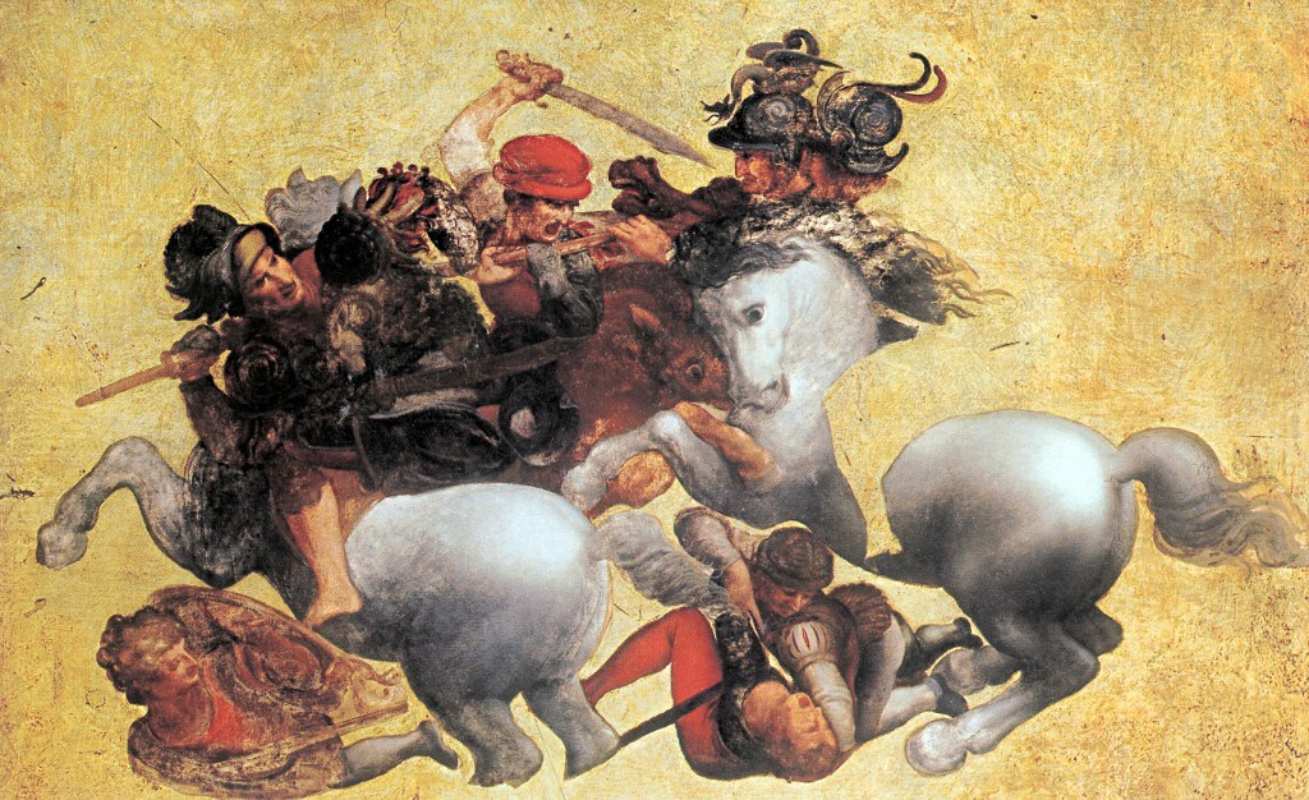 crop_originalArtworks
Leonardo da Vinci's Battle of Anghiari
A lost fresco whose traces may be found behind a wall in Florence's Palazzo Vecchio
Many have tried to discover the mystery behind this lost artwork in Florence's Palazzo Vecchio, started by Leonardo da Vinci on June 6, 1505, and never completed.
It was later lost, probably due to the renovation work done to the Salone dei Cinquecento in the mid-1500s by architect Giorgio Vasari. The Battle of Anghiari depicts the victory scenes of the battle between Florence and Milan on June 29, 1440. The Florence victory was to be captured in the city's imposing town hall. Due to bad weather conditions, Leonardo had to stop working on the fresco, almost immediately. In fact, he never ended up completing it. Many of his sketches of the battle scene were also lost, although there are approximately 15 drafts with Leonardo's signature that have survived. These documents attest the existence of the fresco. Da Vinci's Battle was supposed to face another large artwork, located on the opposite wall of the Salone, which is told to be 15 meters squared in size.
The first person to write about da Vinci's Battle of Anghiari was Florentine writer Anton Francesco Doni in 1549. Doni described the work as something "miraculous" in a letter he had written to a friend in Venice.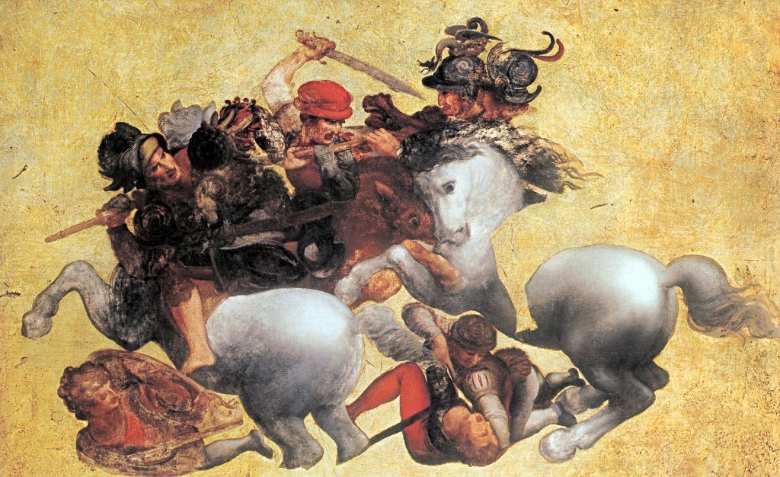 More recently, much study and research has been done to reveal whether any parts of the fresco exist, and if they can be retrieved. In 1979, two American scholars, Travers Newton and John Spencer, from Duke University, removed a two-meter piece of Vasari's fresco, depicting the Battle of Marciano, in an effort to find underneath some parts of the lost da Vinci artwork, believed to be hidden under the Vasari fresco. Unfortunately they didn't succeed.
While the research of the paintings lost in the Salone dei Cinquecento has not yet given any concrete result, the Museo della Battaglia e di Anghiari presents a fascinating journey to discover the history of the territory, the celebrated battle and Leonardo's work.
Info: lostleonardodavinci.com
Florence
A stunning city where you will lose yourself in the art, history, fashion and traditions of Tuscany
No one plans a visit to Tuscany without planning a visit to Florence: the city of the lily is a treasure trove of artistic treasures and the centre of a fervent vitality. Aside from its exceptional heritage of art, bearing witness to its centuries of civilisation, Florence can be enjoyed in so many ways: promenading along the enchanting riverbanks at sunset, entering the bohemian alleys of ...
Morekeyboard_backspace