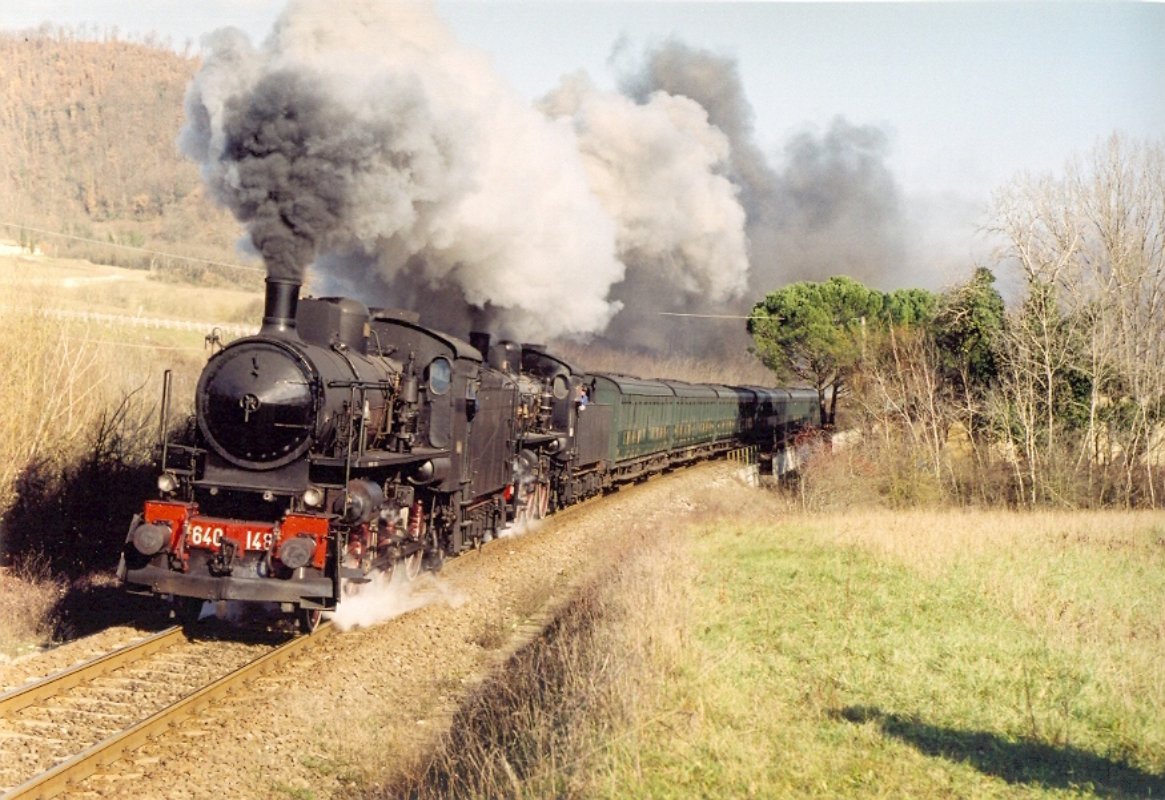 Hamlets, districts and squares
'La Porrettana' trainline in the Apennines
'La Porrettana' railway enjoyed strategic importance
Porretta Terme's square near the station is dedicated to Jean Louis Protche, the French engineer who created the railway designed to link north and central Italy. This network of tracks would become known as 'La Porrettana'. The Italian authorities were not the ones to determine the path destined to cross the Apennines. During the tumultuous period that preceded Italian unification (mid-nineteenth century), the staggering power of Austria decided to link their strongholds in Mantua and Livorno thanks to a train system that passed through Florence.

'La Porrettana' was a product of political and military power and it became a formidable driving force for economic and social development for the area's valley towns and the mountain communities of Pistoia. The Austrians chose Pistoia to serve as Poretta's 'end of the line' because it was far from being a hotbed for revolutionary sentiments. The city enjoyed various benefits as a result of this decision.

Work on the railway began in 1853 and it was initially carried out by a British company; in 1858, the work was entrusted to a French company. The Apennines proved a difficult territory to cross and many workers lost their lives in accidents caused by mudslides and landslides. The railway was opened on November 3, 1864. Until the foundation of the 'Direttissima' line, established in the 1930s, it served as the main link between North, South and central Italy. The Second World War destroyed most of the infrastructures located within the Val dell'Ombrone. The Porrettana was reopened in 1949, however, it no longer enjoyed its strategic importance. Nonetheless, it still plays a vital role in linking the mountain communities of the Apennines.
Abetone
The most important ski resort in the Apennines
The Abetone area lies at the center of the most famous skiing destination in the Tosco-Emilian Apennines, and the pass to which the town owes its name (the Abetone Pass, at 1,388 meters) is called after the surrounding mountains. ...
Morekeyboard_backspace
You might also be interested in