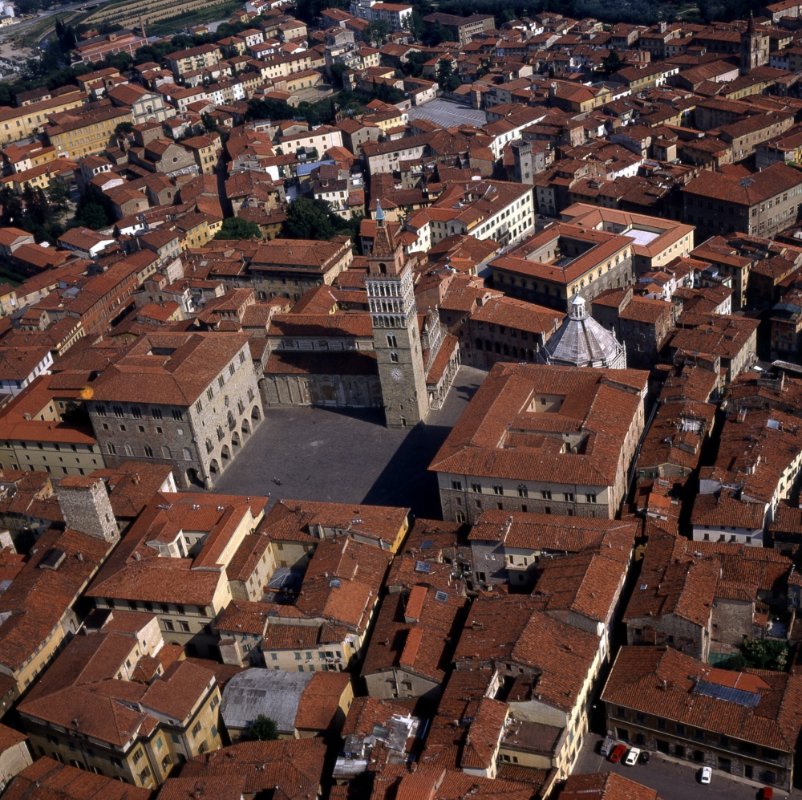 account_balanceMuseums
Jorio Vivarelli Foundation in Pistoia
Jorio Vivarelli is a sculptor who has taken centre stage at many exhibitions and is one of the most illustrious exponents of the artistic tradition of Pistoia.
There are many ways to get to know a City of Art like Pistoia. One of these is without doubt is to discover one of the great living artistic talents of art in Pistoia, the master Jorio Vivarell. Still today he works in the Foundation dedicated to his life and work which is situated in the beautiful rolling hills north west of Pistoia. Jorio Vivarelli, like Marino Marini, Agenore Fabbri and Giovanni Michelucci, is today one of the most illustrious exponents of he thriving artistic tradition in the city of Pistoia – recognised both nationally and internationally. Vivarelli is a sculptor who has taken centre stage at many exhibitions in several Italian cities as well as abroad in Paris, London, Lausanne, New York and Rio de Janeiro. He has also created many public sculptures such as the Monument to Giacomo Matteotti (1947) on the river Tiber in Rome, the Philadelphia Fountain (1966) in America, the Hymn to Life (1987) in the Park of Peace in Nagasaki in Japan.

The Foundation dedicated to him is in Via Felceti 11. The centre gives visitors the chance to see the many stages of Vivarelli's artistic life over seventy years of work and finally to see the great man himself still creating new pieces. Vivarelli has worked in terracotta, stone, bronze, marble and has created coins, medals, plaster casts, drawings and graphic works through which visitors can examine the journey his art has taken him on. This journey has gone from his stage of emotional research (1945-55), characterised by his celebrated 'Cristi' and marked by his work with the architect Giovanni Michelucci at the town's foundry, up to the period from 1973 – 1986 when he created his seven monolithic structures known as 'Pietre dei Saggi'.

Throughout his artistic career, two other distinct creative periods of his work have been highlighted. The first of these was spanned 1955 – 1963 when the artist met the American architect Oscar Storonov and the great Le Corbusier. The second period was between 1963 – 1973 and was characterised by the 'Intrarealist' group made up of artists like Federico Fellini.Jorio Vivarelli has dedicated his life to art and the Pistoiese Foundation supports him and reflects his life and art. The Foundation invites people to visit and study this great master (as it invited Her Royal Imperial Highness Sayako, Princess of Japan) to discover this immense talent of twentieth century sculpture
Pistoia
History, nature and food in the shade of the Apennines
A captivating Roman city, Pistoia is a place that wows art lovers and tourists in search of centuries-old traditions. Poets and writers have always praised its charms, calling it the "city of enchanted stone" and the "city of wide streets and beautiful churches". ...
Morekeyboard_backspace
You might also be interested in