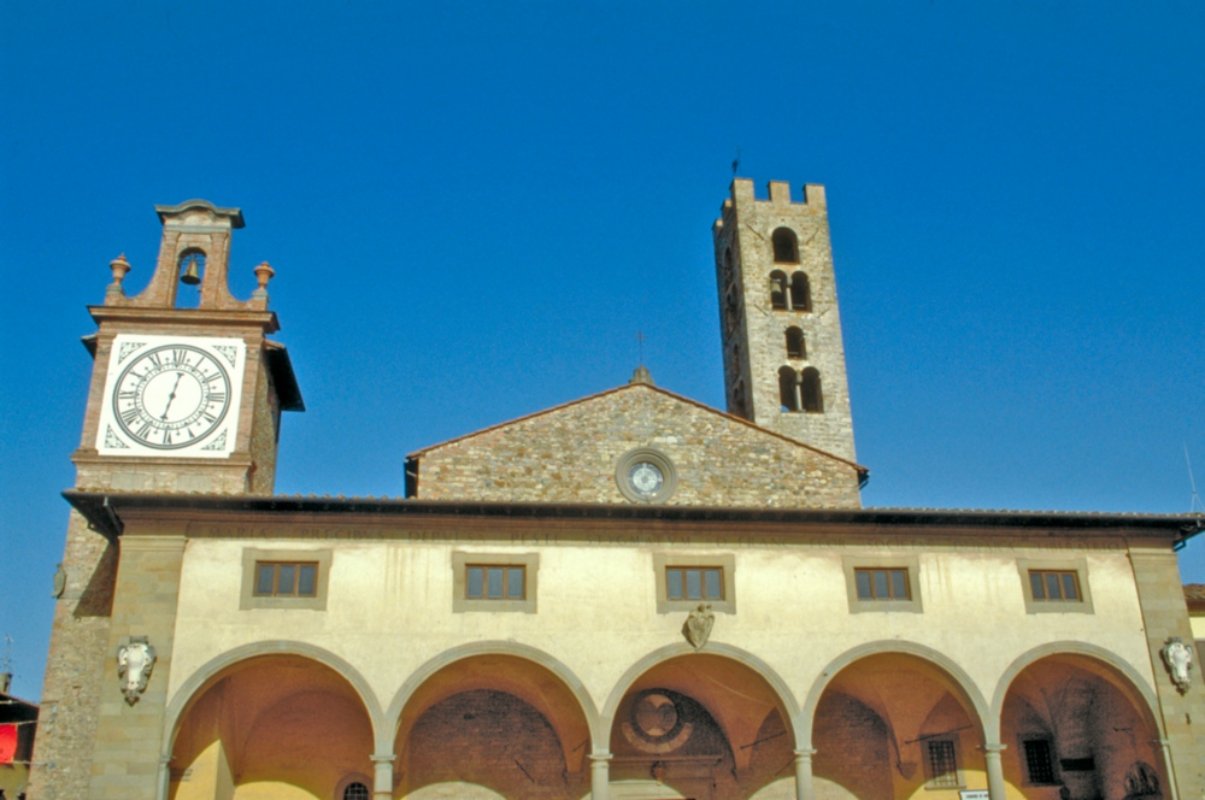 account_balanceMuseums
Impruneta's Museum of Sacred Art
Tuscan town spotlights ancient religious fervor
This noteworthy museum hosts wall hangings, sacred furnishings and detached frescoes which once belonged to the city's basilica. The museum is located in the medieval basilica of Impruneta in the high part of the open gallery, built by Silvani in the seventeenth century. From as far back as the beginning of the fourteenth century, the basilica of Impruneta was one of the most important sanctuaries located in the territories surrounding Florence, thanks to its miraculous icon of the Madonna. In case of wars, epidemics, famine and other calamities, the sacred image was carried throughout the city at the head of a lengthy procession.

This museum was created in order to safeguard objects of art which had previously been stored in the basilica's sacristy. The 'Silver section', added in 1987, includes terracotta works, various codes and objects pertaining to the Bishop of Agli's tomb. At present, another sector is being developed which will spotlight fabrics and textiles. Guests will particularly appreciate miniature codes from the 1300s created by the Bolognese school, Lippo di Benivieni and the workshop of Pacino di Bonaguida. You also won't want to miss the processional cross attributed to Lorenzo Ghiberti and an interesting marble bass relief depicting the image of the Virgin Mary (XV century). Several other noteworthy items hosted in the museum include terracotta works bearing the image of the Madonna, silver works created by the Grand ducal workshops in the XVII century and the reliquary of Saint Theodora, created by an Austrian or German school circa 1780.


Impruneta
THE LAND OF TERRACOTTA
First inhabited during the Etruscan and Roman periods, Impruneta is a town on the outskirts of Florence, characterised by the direct contact with the countryside in which it is immersed. To some extent, the description given by Giovan Battista Casotti in 1714 is still relevant today: "Impruneta is a collection of twelve little villages, situated in close distance to one another, or to put in ...
Morekeyboard_backspace
You might also be interested in