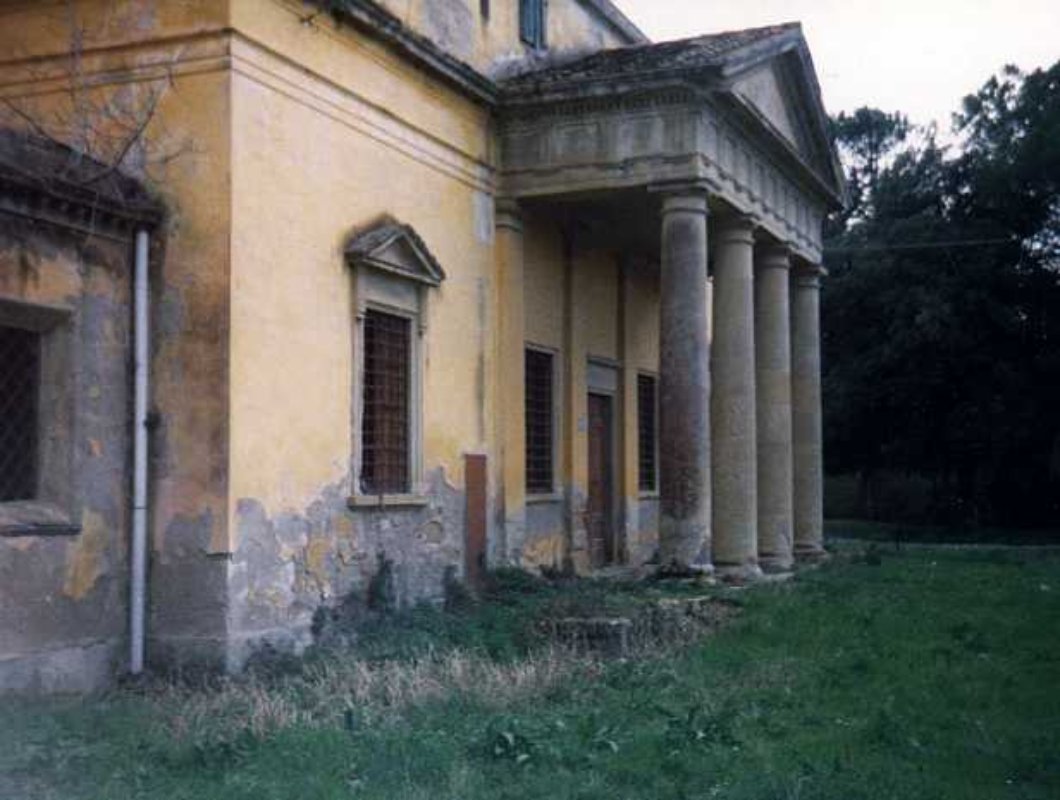 location_cityArchitecture
'I Bagni della Puzzolente' spa
Natural springs of sulphureous water, transformed into spa waters by a famous neo-classic architect
These 'Bagnetti' or 'little baths' are one of the last works of Pasquale Poccianti, one of the most important architects of neo-classicism in Tuscany whose fame is linked to the realisation of the 'Acquedotto Leopoldino' and the cisterns of Livorno.
The baths were built between 1843 and 1844 in the countryside surrounding the town, specifically in an area containing some natural springs of sulphureous water that could ideally be exploited for its thermal properties.
As with most of the works realised by Poccianti, also the 'Bagnetti della Puzzolente' show an assembly of differing volumes of pure geometry. The plans in fact present similarities with those for the nearby Cisternino that he designed in 1827, with a main rectangular part closed off on the shorter lengths by two prominent apses. The façade is characterised by a pronaos formed with four columns that support the trabeation and the tympanum. The entrance is flanked by rectangular windows topped with a triangular gable. On the sides, in the semi-circular spaces that once housed the baths for treatments there are simple, slightly splayed windows. A light string-course separates the main ground floor from the first floor, used for utility rooms.
The building first appears as a two-floor structure rising from the ground but actually contains a spacious basement area via which access was gained to other utility areas and to the two semi-circular pavilions housing the baths; here there are tall columns arranged in a crescent shape supporting irregular pavilion vaults which were once frescoed. As well as these two large rooms, in the basement there are two other areas with barrel vaults and a larger, more central room with a vaulted ceiling, all connected via a corridor and two interior flights of stairs. On the ground floor, to which access is gained through the pronaos, there is a small entrance-hall, with two larger rooms, one on each side. From the hall you pass directly into the central room, once furnished with a small recess in the form of a turret that has since been lost.
Livorno
Tastes of the seaside, hidden itineraries and plenty of surprises
One of the most iconic images of Livorno is the Terrazza Mascagni, a quasi-infinite structure with a stunning view over the sea. But Livorno is more than just a beach town—it's a busy port city and has been since the second half of the 16th century, when the powers-that-were decided to transform this fishermen's village, built around the Tower of Matilda of Tuscany, into one of Europe's main ...
Morekeyboard_backspace