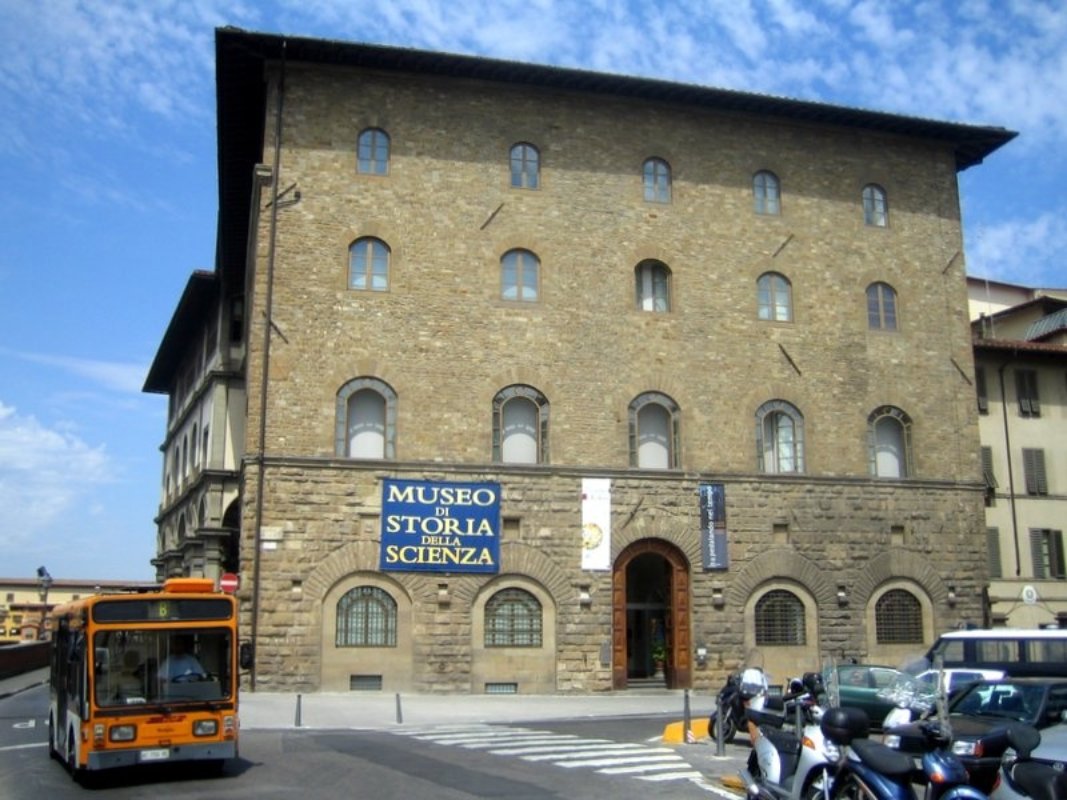 account_balanceMuseums
History of Science Museum
A very accurate display based on the collection of scientific instruments
This museum reunites an important collection of scientific instruments, concrete evidence of the interest for science that in Florence went hand in hand with the interest for the arts from the 13th century on. The nucleus of the collection dates to the cult of natural science, physics and mathematics of the Medici and Lorraine Grand Dukes. Cosimo I and Francesco de' Medici were the first to dedicate resources to the technical-artistic research in the grand ducal workshops, and their efforts were continued in the 17th century by Ferdinando II and Cardinal Leopoldo who promoted and personally carried out experiments in physics using the Galilean method.In the 17th century the Abbot Felice Fontana (1730-1805) was called to direct and develop the Museum of Physics and Natural Science, inaugurated in 1775 in the premises of today's "Specola" Museum, in Via Romana.

It is mostly scientific instruments from the workshop of that museum which are displayed today on the second floor of the History of Science Museum, where the instruments from the older Medicean collection, originally kept at the Uffizi Palace, have also been brought. The first floor (11 rooms) is dedicated to the Medicean nucleus: quadrants, astrolabi, solar and nocturnal clocks, pairs of compasses, armillary spheres, and compasses. There are also displays of Galileo's original instruments, the thermometers used by Cimento (1657-1667), microscopes and meteorological instruments. The second floor (10 rooms) contains a large number of equipment of great interest and beauty, mainly from Lorraine time, which refer to mechanics, elecrostatics and pneumatics. Other sections are dedicated to mechanical clocks, sextants and octants, pharmaceutical and chemistry apparatus, weights and measures.
 
The section devoted to medicine includes obstetric wax and terracotta models, presenting a true catalogue of the anomalous positions of the fetus inside the matrix, as well as a collection of Giovanni Alessandro Brambilla' surgical tools.The History of Science Institute, annexed to the museum, has a remarkable library and a notable research library, constantly updated. The Institute publishes an international magazine of history and science, , "Nuncius"; conducts permanent research o history of science and technology; organizes exhibitions; and carries out an intense didactic activity, in part thanks to the Planetarium installed on the ground floor. Inside the Institute there are also a photographic laboratory, two restoration workshops and a modern laboratory of information theory.
 
History of Science Museum
Piazza dei Giudici 1 - Florence
Ph: +39 055 265311


Source: Florence APT
Florence
An astonishing city of art, fashion and tradition
If you are visiting Tuscany you cannot miss Florence. The Renaissance city is a treasure trove of art with an astonishing contemporary vibe. Beyond the extraordinary artistic heritage, a testimony to its centuries of civilization, the best way to enjoy Florence is to stroll along the riverside avenues at sunset, or to get lost among the city's myriad alleyways of the bohemian Oltrarno or the ...
Morekeyboard_backspace
You might also be interested in