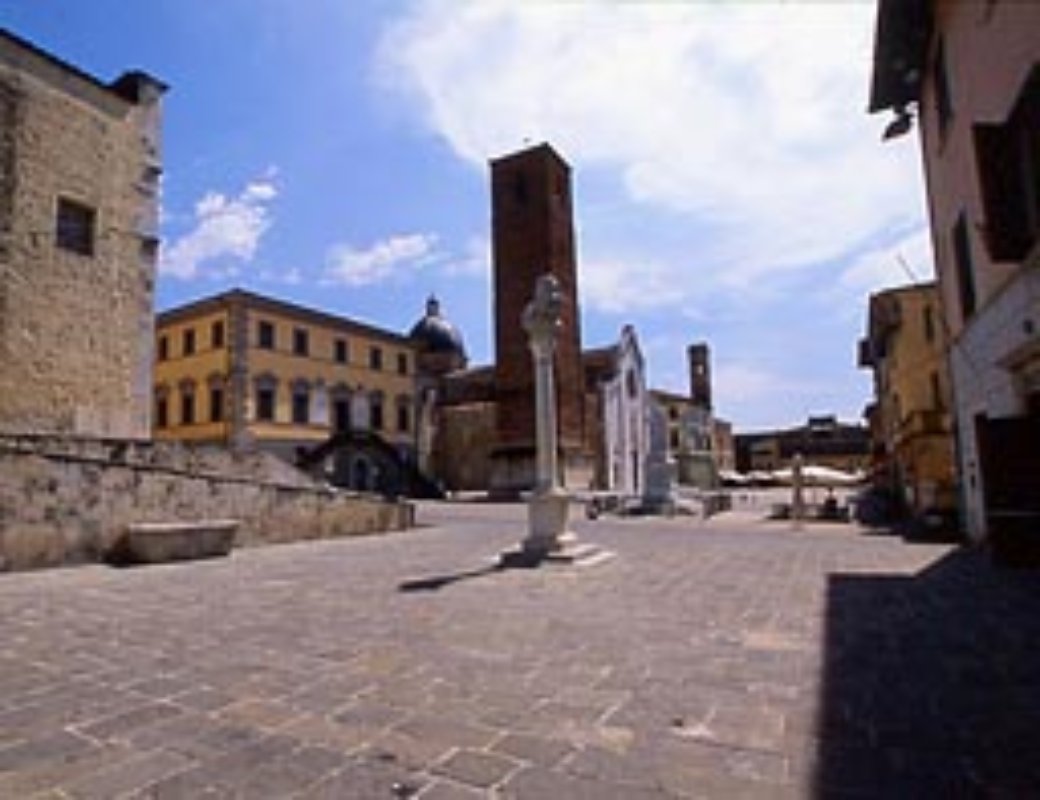 Monuments
Historical Monuments
Pietrasanta is one of the most interesting cities in the Versilia
It is located in a strategic position along an ancient road: the Via Francigena. Pietrasanta is considered one of the most interesting cities in the Versilia because of its many historical buildings. The central core of the city was built in the early 1300s when Pietrasanta was governed by Castruccio Castracani. In this period, the ancient walls were built: these are called the Rocchetta Arringhino and the Rocca Ghibellina. In the same period, the Collegiata di San Martino, the Palazzo Pretorio and the Sant'Agostino convent were built. The urban plan of Pietrasanta today is the result of work done after a large 1350 fire, which destroyed a large section of the city. Since Castracani's death, the city was conquered by Florence and Genoa until 1400, when it was sold to the French.

It was conquered again by Tuscany in circa 1600. It was in this period that the city began to develop economically thanks to the marble quarry, the steal industry and the restoration efforts by Cosimo I de' Medici. Among the interesting buildings in Pietrasanta, it worth mentioning the parish churches of San Giovanni, Santo Stefano a Vallecchia and Santa Felicità, which was erected in circa 855, making it one of the most important churches in the entire Versilia. Five kilometers from the Pietrasanta Marina, where you can walk past the birthplace of Giosue' Carducci, you reach the luxurious Versilia Park. A group of landowners in the late-1700s that built a villa, which would grow bigger and bigger over the years. In 1880, this splendid villa welcomed the famous writers Renato Fucini and Gabriele D'Annunzio. Property of the municipality since 1980, the villa has been the location of many events, including the famed 'Festival La Versilia'.
To find out more see: www.aptversilia.it.
Pietrasanta
Land of artists and marble workers between the Apuan Alps and the sea
The fascinating city of Pietrasanta is the perfect destination for art enthusiasts, both classic and contemporary. A gathering place for artists from all across the world and a true hub for international sculpture, in recent decades, Pietrasanta has become a something of an open-air museum, where visitors can admire, among the many galleries and public piazzas, an uninterrupted continually ...
Morekeyboard_backspace
You might also be interested in