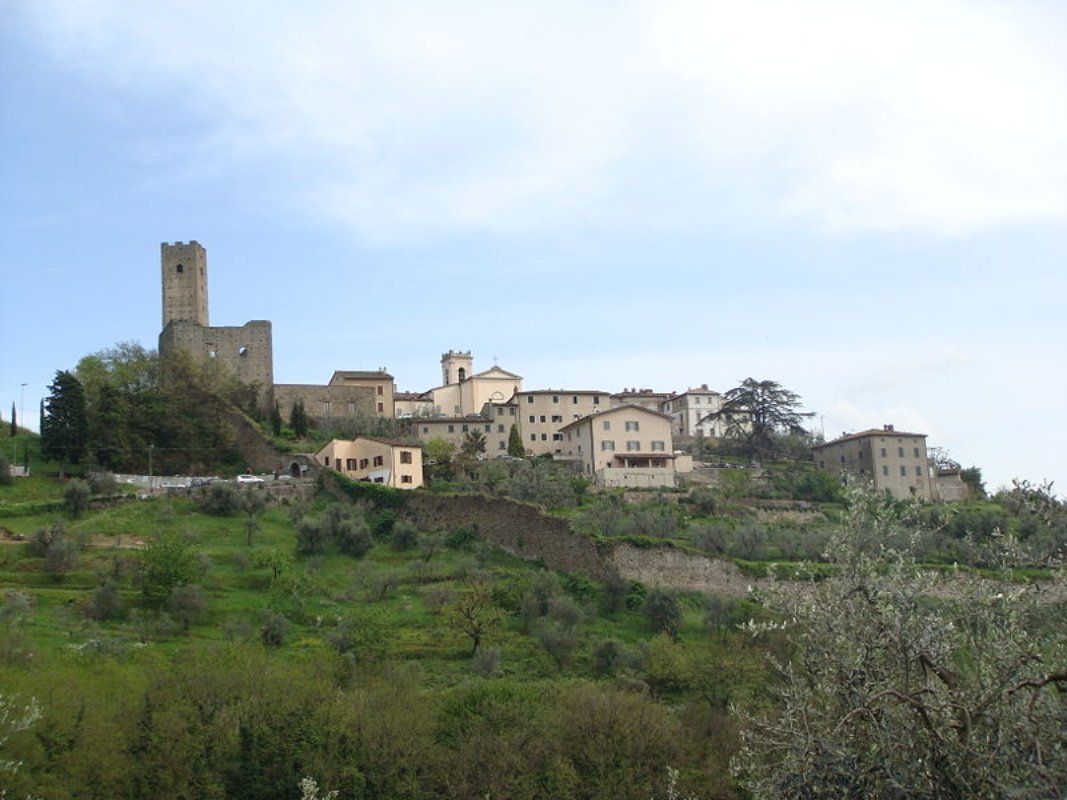 location_cityArchitecture
Historical buildings in Larciano
Enjoy a tour of one of Larciano's many beautiful historical buildings
Villa Poggi Banchieri a Castelmartini
This building, first belonged to the Banchieris, was then of the Panciatichis and the Ammannatis, and was part of the grand-ducal land of Castelmartini. The villa is situated inside beautiful park land and was renovated in neo-renaissance style during XIX restoration work.
Larciano Castle

This castle dates back to the end of the XIV century. It was surrounded by fortified walls with two entrances, bartizans, towers and a fortress with a tower. The fortress or the keep was built in the upper part of the settlement probably by the Pistoiese after the purchase, which occurred in 1226. It included a high tower from which it was possible to see across the whole Valdinievole area. Today, very little remains of these towers, except for the one situated inside the keep, which reaches the height of 36 meters. Now, this fortress is the seat of the Museo Civico, which was inaugurated by the archaeological group of the Valdinievole in 1976.
Cecina Castle

The castle of Cecina dates back to the XIV century and was once surrounded by different
brickwork and a single tower. This castle was the Podesta's (Mayor) residence. Behind the church visitors can admire a restructured building which was most probably the house of the captain of the garrison. Only a part of the ancient walls are visible because they were used as a support for some edifices built later on.
Canonica (ex Palazzo Podestarile)

In the beginning, this simple, imposing structure was the Palace of a Podesta', later in the XIX century it became a parsonage and which it still is today. The majolica and stone carved coat of arms of the Podesta' (mayor) outside the building, reminds us of its original function.
Source:
montalbano.toscana.it
Larciano
Medieval walls on rolling hills offer a trip back through time
The municipality of Larciano is located in the Province of Pistoia; it currently hosts a population of approximately 6,000 people. Visitors to the town will enjoy a visit to the Lariciano castle which boasts a small archaeological museum. The castle was sited as feudal property in Larciano from as far back as the tenth century. ...
Morekeyboard_backspace