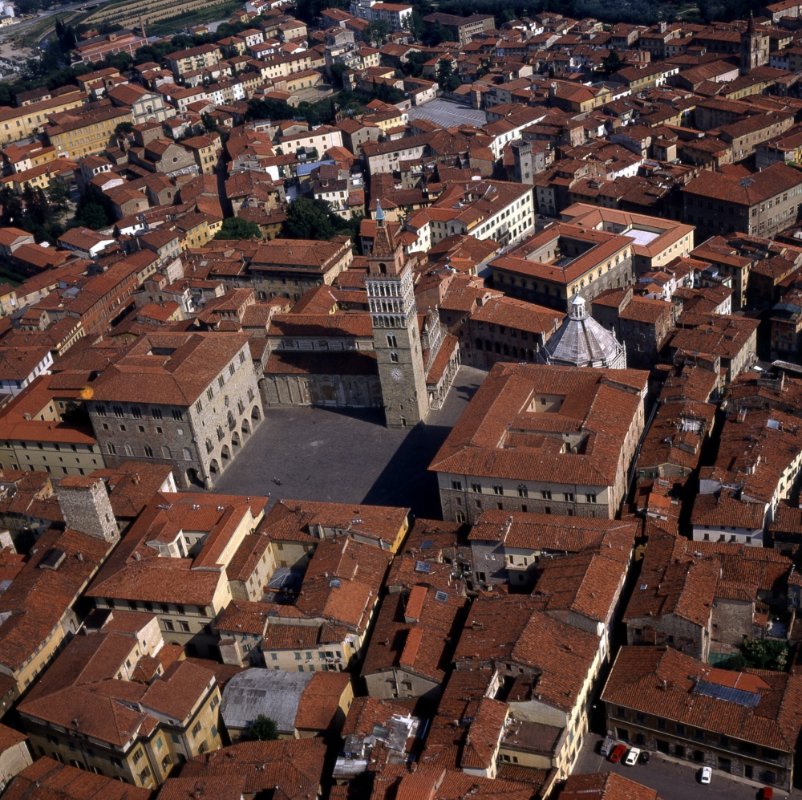 Hamlets, districts and squares
Groppoli
The San Michele church and estate are jewels of an untouched countryside
Groppoli is one of the most enchanting areas in the Pistoia countryside because it is rich in history and nature. The placename is likely of Longobard origin, and means "round mass." In Groppoli, there is a church dedicated to San Michele Arcangelo, located on a hilltop near Serravalle Pistoiese. The church was built in the 12th century, and features travertine stone and decorative features that are reminiscent of the architectural styles in Pistoia and Lucca.

However, Groppoli is also famous for a large estate that comprises a farm, villa and 12 farmhouses that now offer accommodations to tourists. The farm has a swimming pool and is perfect for families who want to pass their holidays immersed in nature. The estate also has stables, a greenhouse for plants and flowers, a lake and a series of footpaths that can be traveled on foot, by horse or mountain bike. The estate also allows private hunting on premises, and the animals native to the property include wild boars, roe and fallow deer, mouflon, hare, and pheasant.

Another attraction in Groppoli is the elegant Liberty-style villa that is situated slightly above the farm. Over the last few years, it has become one of the most vivacious cultural centers in town. Owned by the Amici di Groppoli association, which was established in 1984, every year the center hosts a rich program of events, ranging from tourism to performances, and from festivals to art, music, literature and the like.

Pistoia
History, nature and food in the shade of the Apennines
A captivating Roman city, Pistoia is a place that wows art lovers and tourists in search of centuries-old traditions. Poets and writers have always praised its charms, calling it the "city of enchanted stone" and the "city of wide streets and beautiful churches". ...
Morekeyboard_backspace
You might also be interested in