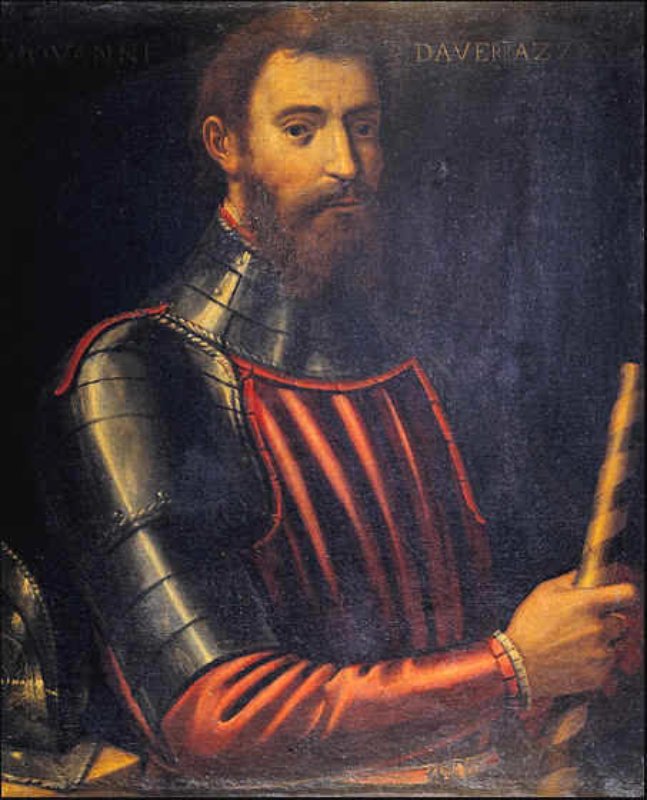 account_circleHistorical personalities
Giovanni da Verrazzano
The explorer from Greve in Chianti who discovered the Bay of New York
Giovanni da Verrazzano, the famous explorer who discovered the estuary of the Hudson River, where New York is built, was born in Greve in Chianti, in the castle named after his family. A monument is erected in his honor in Piazza Matteotti in Greve, while in New York, the biggest bridge of the city is also dedicated to him. Very few people know about this man, who dedicated his life to adventure and exploration. Giovanni was born in 1485, and already at a young age, he showed a strong desire for adventure and exploration. It was an encounter with Francis I, then King of France, which allowed Giovanni to realize his dream of reaching the coasts of Asia by sailing west. The fleet provided by the French king was comprised of four ships that left Dieppe in mid-1523.

Three of them were, however, soon forced to abandon the mission due to heavy damage caused by storms. Giovanni continued with the only ship left, the Dauphine, reaching mainland America between March 7th and 8th, 1524. He landed in a place that experts today recognize as Cape Fear. This gave rise to an extensive exploration, which one month later brought Giovanni da Verrazzano to the Bay of New York, and more precisely to the area known today as "The Narrow", which Giovanni called Santa Margherita, after Francis I's sister. He continued his exploration of the area, reaching Manhattan. However, he was driven north by a storm to the region where today lies Newport. After this important discovery, Giovanni continued his travels in the American continent until 1528, when he was killed by a cannibal tribe on an island in the Caribbean.
Greve in Chianti
IN THE HEART OF THE CHIANTI, AMONG CASTLES AND SWEEPING VINEYARDS
Greve in Chianti is the only town in the province of Florence that rests entirely in the Chianti area. In antiquity, Greve was a small center in the territory, then called Agro di Florentia. The Romans were the first to live permanently in these places not far from the via Cassia. ...
Morekeyboard_backspace
You might also be interested in