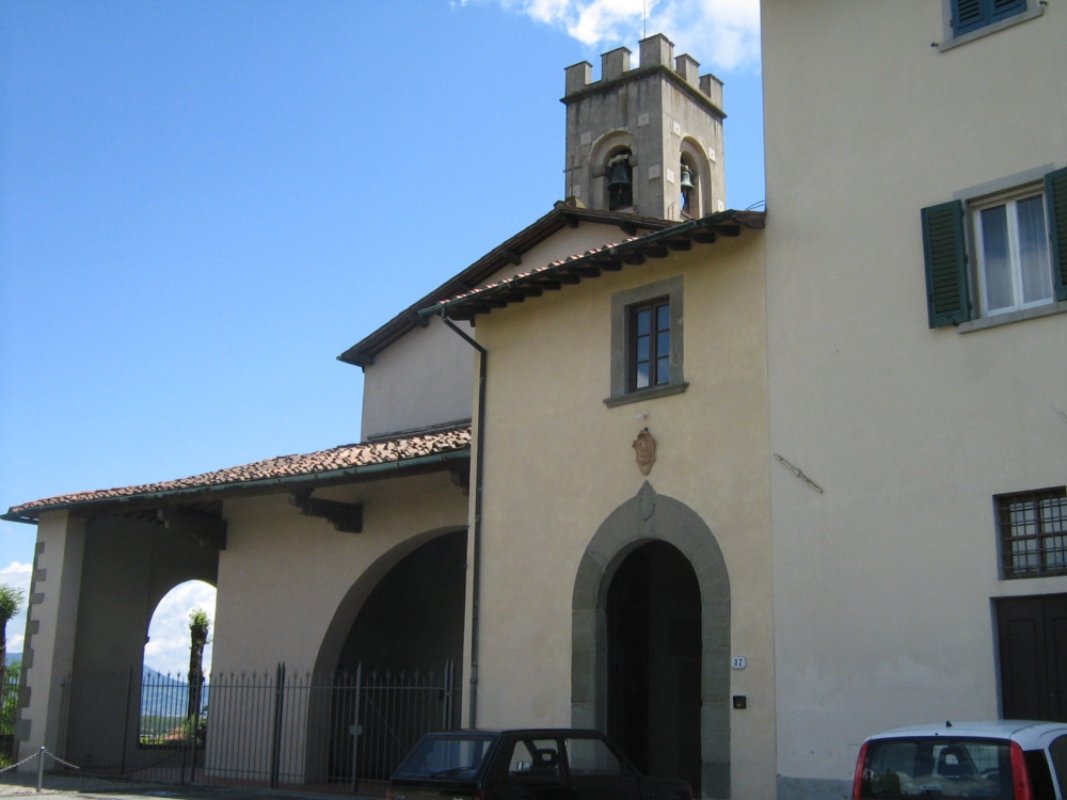 Places of worship
Gangalandi: Church of Leon Battista and Agnolo Pandolfini
Ancient Lastra a Signa church houses artistic treasures from the Florentine Renaissance
First built around the year 1000 in the via Livornornese area, the church of San Martino di Gangalandi is situated on the highest point of the hill of the same name in the town of Lastra a Signa. San Martino was the dominant parish church in the area during the 12th century. The 1278 flood nearly rendered the church isolated; however, it was brought back to use when a baptismal font was placed there.The church has a classic Romanesque architectural plan. The 14th century portico once boasted the frescoes of St. Christopher, patron saint of travelers, now housed in the church's interior. Inside, six stone altars are surrounded by interesting 14th century decorations including the Stories of San Donnino, attributed to the Master of Barberino.

The most famous artist to work in San Martino di Gangalandi was Bicci di Lorenzo, who created the small baptistery in the shape of a chapel. Inside, the Evangelists and the Doctors of the Church are represented next to Christ and St. Martin. The marble baptismal font, commissioned by the Compagnia della Vergine in 1423, is attributed to the Ghiberti School. The apse was created on the design of Leon Battista Alberti, one of the greatest humanist architects of the 1400s and the rector of the church from 1432 to 1472. Next to the altar commissioned by the Gangalandi family 1615, visitors will find the tomb of another great Florentine, Agnolo Pandolfini. Pandolfini was a staunch defender of the Florentine Republic who met Pope Martin V several times in order to mediate the conflict with Milan in 1425, and with Emperor Sigismondo, whom the Florentines had gravely offended in 1433. He defined himself as an "author of peace" during a turbulent political moment on the Italian peninsula.

San Martino also houses an interesting Museum of Sacred Art with various paintings from the late gothic and Renaissance periods. Visitors will particularly enjoy the Madonna dell'Umilta' (1405-1410) by Lorenzo Monaco and the triptych of the Vergine Assunta by Lorenzo Bicci and his son from the first decade of the 15th century. The upper floor houses important17th century works from the Florentine School. The museum also houses sumptuous objects like golden chalices, vases, pitchers, crosses and more, in addition to various reliquaries in silver from Florentine manufacturers of the 18th and 19th centuries—all excellent examples of Florentine craftsmanship during the Grand Ducal period.
Lastra a Signa
One surprise after another along the Arno
The territory around Lastra a Signa has the power to amaze you, revealing itself not all at once but slowly, one step at a time, as you discover all the villages, parish churches and nature trails in this area not far from Florence. ...
Morekeyboard_backspace
You might also be interested in