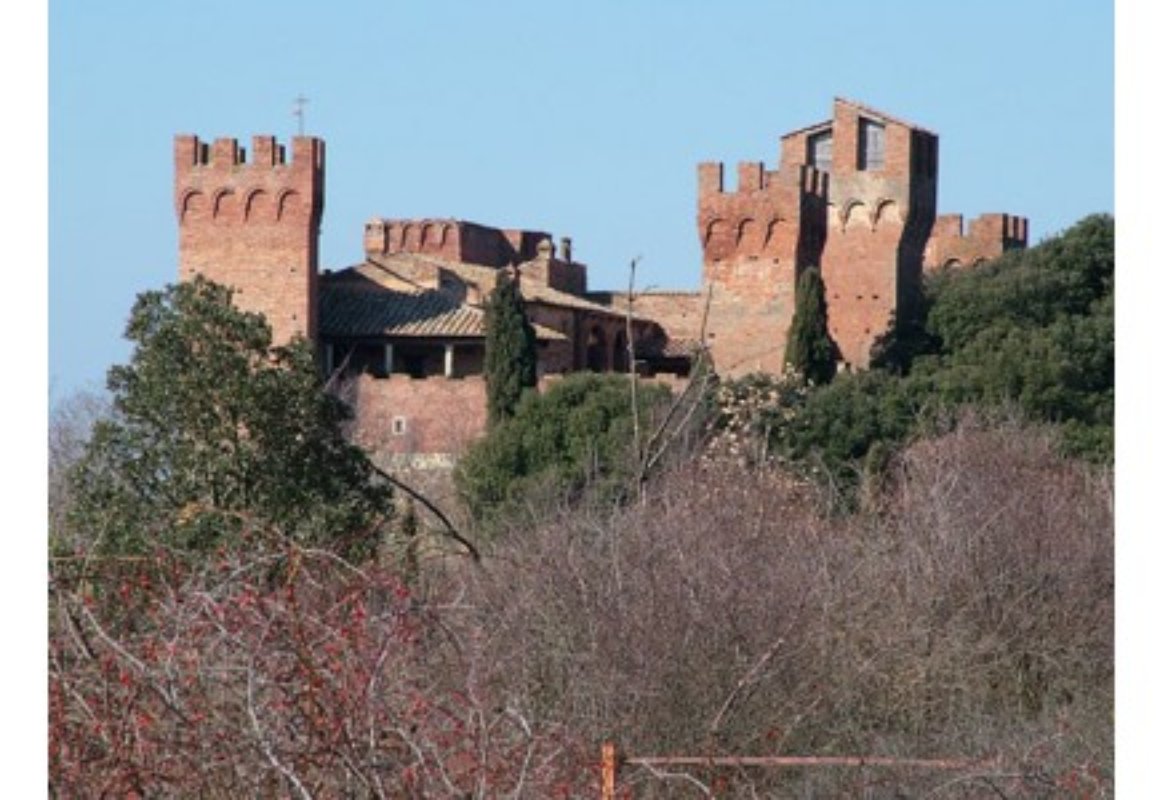 location_cityHistorical Buildings
Gallico Castle
Gallico Castle, with its five stone towers and red bricks, is a beautiful example of a fortified farm
Gallico Castle, with its five stone towers and red bricks, is a beautiful example of a fortified farm. It rises up alone over the clayey plains around the municipality of Asciano, not far from the village of Montecalvoli which has had close links with the castle for centuries.
A Sienese family, the Tolomeis, bought Gallico Castle in 1319. Towards the end of the century they enlarged one of the pre-existing towers in order to be able to store what they grew on their land. Over time the fort became a castle/agricultural store house.
A rich family of silk merchants from Montepulciano, the Griffolis, bought the castle during the first half of the fifteenth century. The Republic of Siena forced them to keep a garrison of soldiers there due to the castle's important strategic position.
The castle changed hands several times until it was donated to the Spedale di Santa Maria della Scala di Siena at the end of the eighteenth century. It was then given back to the Vallensi family and at the start of the nineteenth century was inherited by the Terrosi family. At the start of the last century it belonged to the Fei and Biagini di Monte S.Saviano families.
The castle was recently bought by a well known Roman businessman who has restored the building but fenced in the grounds so that unfortunately today it can only be admired from afar.

Asciano
A treasure trove of medieval art in the rolling Monte Oliveto Maggiore hills
Asciano is a centuries-old town located in the heart of the Crete Senesi. Urban myth would have us believe that the town was founded by Ascanio, the son of Remo and brother of Senio, the founder of Siena. Archaological remains date the settlement to the Bronze Age and the early Iron Age, making Etruscans the first colonizers of the area. ...
Morekeyboard_backspace
You might also be interested in