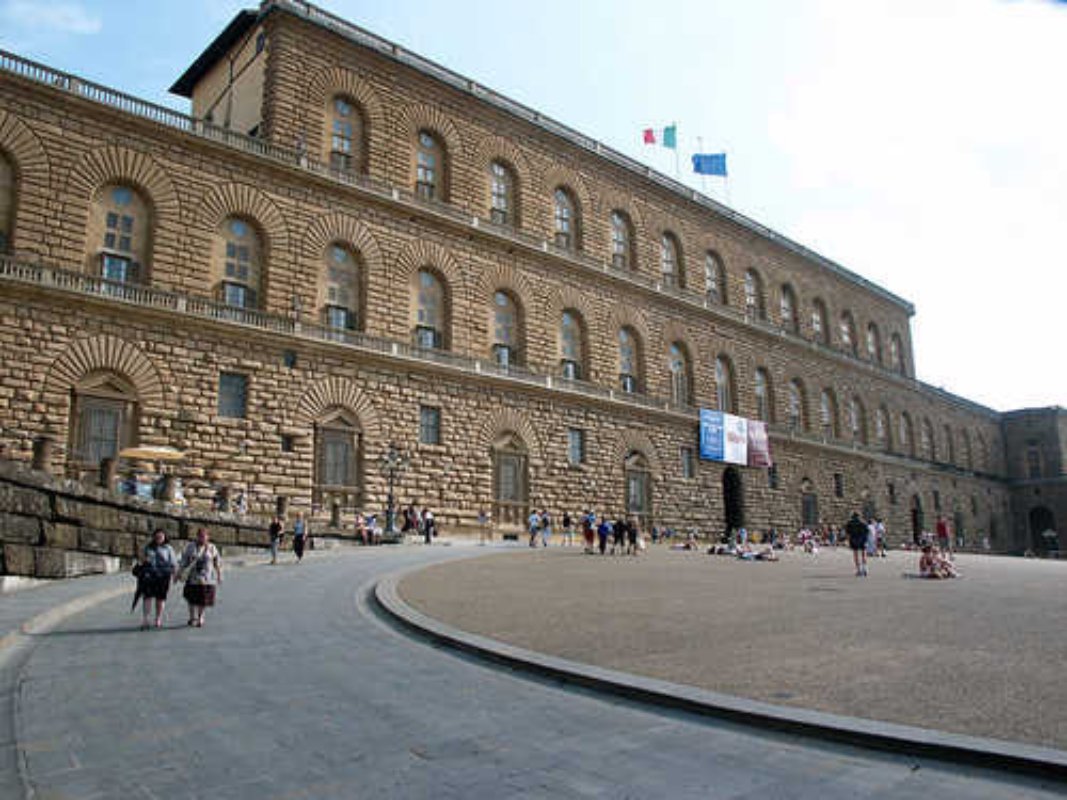 crop_originalArtworks
Francesco Furini, Painting and Poetry
Galleria Palatina, Florence
The most important painting by Francesco Furini (1600-1640), Florentine Baroque painter, is also the only one he signed and dated. It's an oil on canvas, 180x143 centimeters, representing Painting and Poetry and located in the Galleria Palatina in Florence.

Furini's maturity and stylistic technique is apparent in this artwork. The uncovered breasts of the female figure, which represents the art of Painting, is identical to that of the Calatea in the Museo di Monaco. It is so similar that the legs are identical to those of the angel of the annunciation in the painting by Faltona. The composition, which depicts the two figures, representing the arts of Painting and Poetry, as they embrace, has a classical layout. The parchment of Poetry, held up by the inkstand, shows the following writing in Latin: "Concordi Lumine Maior". The two figures, sitting on top of a cloud, are designing a large sphere in the sky. Under the sphere, there was a mountainous landscape, which has since been lost. The figures in the sphere are supposed to symbolize perfection, meaning the absence of distinction or division. The women, who are about to kiss each other, are a mirror-like image of the "Ut Pictura Poésis".

The idea of suspending the two figures in the middle of the sky was undoubtedly taken from Raphael. According to scholars, Furini likely saw Raphael's Vision of Ezekiel, which has been on display in the Uffizi since 1589. The writing on the parchment affirms the belief that neither poetry nor painting can be 'better' without being 'in accordance'. The luminosity and clarity of the painting and the classical structure of this work are the main features.
Florence
An astonishing city of art, fashion and tradition
If you are visiting Tuscany you cannot miss Florence. The Renaissance city is a treasure trove of art with an astonishing contemporary vibe. Beyond the extraordinary artistic heritage, a testimony to its centuries of civilization, the best way to enjoy Florence is to stroll along the riverside avenues at sunset, or to get lost among the city's myriad alleyways of the bohemian Oltrarno or the ...
Morekeyboard_backspace
You might also be interested in