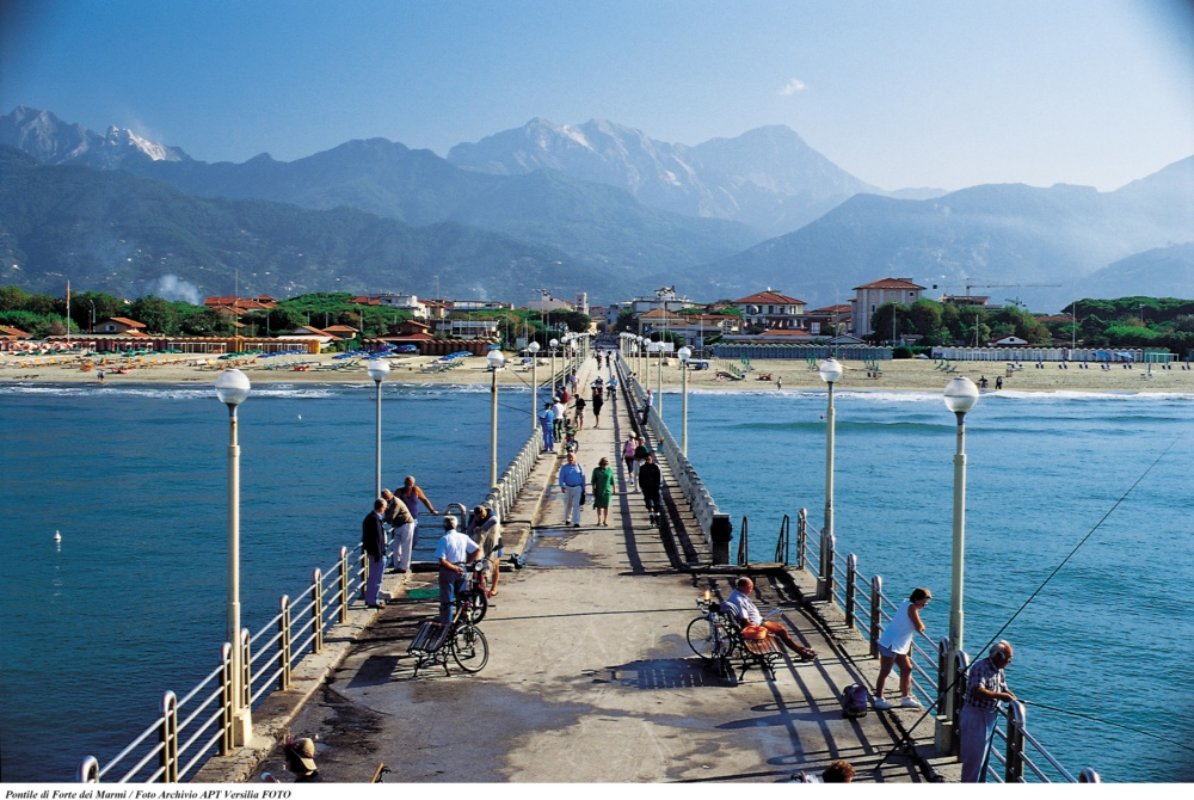 directions_runSport
Forte Dei Marmi's ancient pier
From Michelangelo to modern day surf champions
Take a moment to look out from the end of the pier towards the open sea. The waves break onto the sandy beach several metres away. A surfer races through the water of the Tirreno Sea, ready to catch the next wave.

Once upon a time this was where enormous blocks of marble from the Apuane mountains were shipped from. Now it's a place where sportsmen and women from all over Italy and Europe compete. The pier at Forte dei Marmi was constructed here at the end of the road built by Michelangelo Buonarroti to carry the marble he needed for his statues. In fact, in 1523, Pope Leone XIII assigned Florence with the 'Capitanato di Pietrasanta' which meant that Michelangelo had to give up Carrara marble in favour of the deposits at Seravezza.

A pier for loading and a nearby marble warehouse were put in place thanks to Cosimo de' Medici in 1618 and it was this that marked the beginning of Forte dei Marmi's history. A small town of fishermen and sailors quickly grew up around the area and added to the marble industry. The town really came into force though when the surrounding countryside was reclaimed for the town and the fort was built at the end of the eighteenth century.

Different businesses sprung up in the town, many of which were of course connected to the transportation of marble. Today, marble is no longer taken from the area around Forte dei Marmi and shipped to historical and artistic centres. However, all 300 metres of pier remain in place. At sunset, when the surfers slide back through the golden waters, the pier still offers the best view of this marble Riviera.
Source: aptversilia.it
Forte Dei Marmi
A paradise for beach bums and VIPs alike
Sea and culture are the two characteristics of Forte dei Marmi, one of the most famous tourist centers along the Tuscan shore. A town rich in history, Forte dei Marmi began to expand at the beginning of 16th century, with land reclamation works that went on across the entire 16th century and ended with the construction of the fort in 1788, from which its name derives. ...
Morekeyboard_backspace