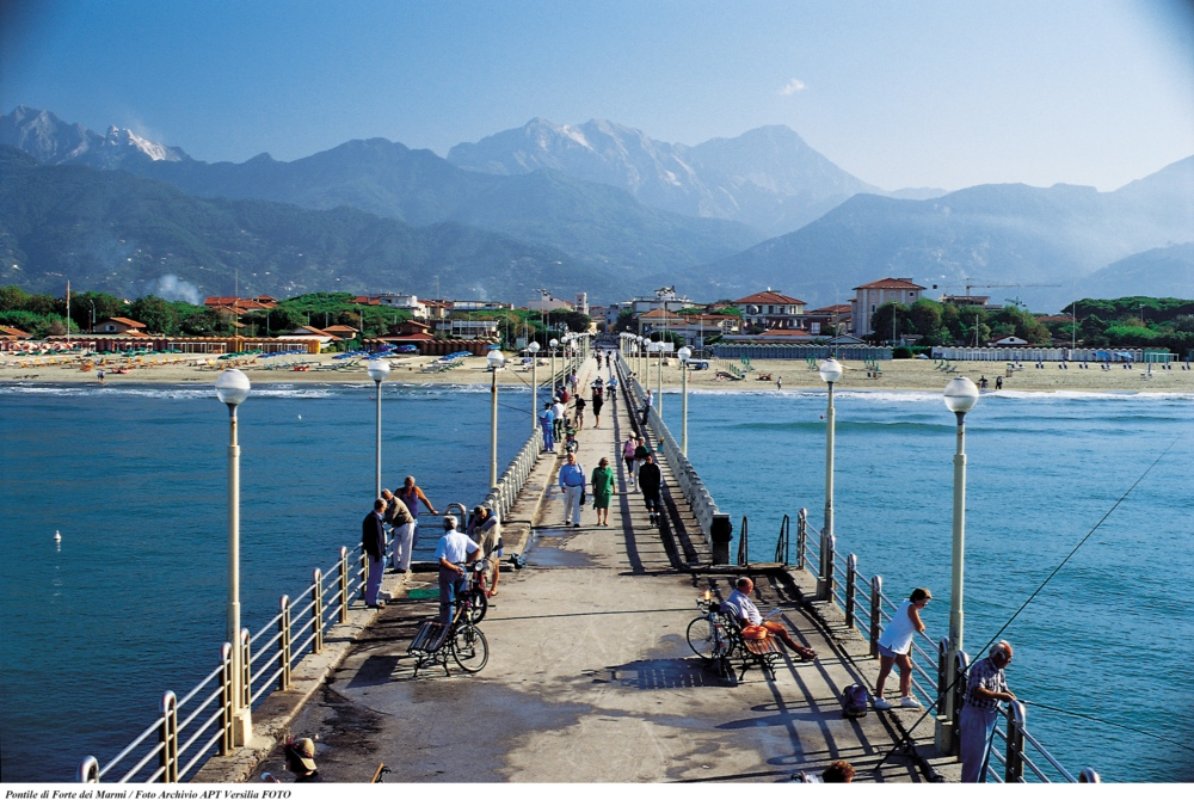 panoramaPanoramic views
Forte dei Marmi and the spell of the ancient jetty
This famous destination is a must for those who want postcard perfect experiences: a jetty which leads you straight into the sea
From the end of the dock you can see the waves breaking just a few dozen metres from the jetty, directly onto the sand. A surfer swims out on his board to catch a perfect wave from the Tyrrhenian Sea…these are the views you find walking out along the ancient jetty at Forte dei Marmi, a breathtaking experience when you find yourself in front of the open sea.

The jetty at Forte dei Marmi was built at the end of the road that Michelangelo Buonarroti had built to transport the marble for his sculptures. In 1513 Pope Leone XIII placed Pietrasanta under the political direction of Florence, forcing Michelangelo to renounce his favoured Carrara marble for the quarries at Seravezza. The jetty, which was built expressly for transporting marble, led to a "marble warehouse"—commissioned by Cosimo de' Medici in 1618—around which grew up a small village of fishermen and sailors. When the fortress was built nearby in the 1700s the village grew and a regular marble industry grew up in the area.

Though today the jetty is no longer used as part of the marble transportation process, it has remained, extending more than 300 metres out to sea. At sunset, as the surfers head back to shore along red and purple tinted waves, the jetty offers the most beautiful views of the Marble Riviera.

Forte Dei Marmi
Suspended between the pier and mountains, this is the most exclusive town in the versilia
A must-visit destination for those who love the sea and high fashion, Forte dei Marmi is one of the chicest and most up-to-date towns in the Versilia. The small town attracts tourists from all over Europe every year thanks to its beautiful beach, elegant villas immersed in pine groves and the impressive view of the Apuan Alps, which serve as a majestic background behind the town. ...
Morekeyboard_backspace
You might also be interested in