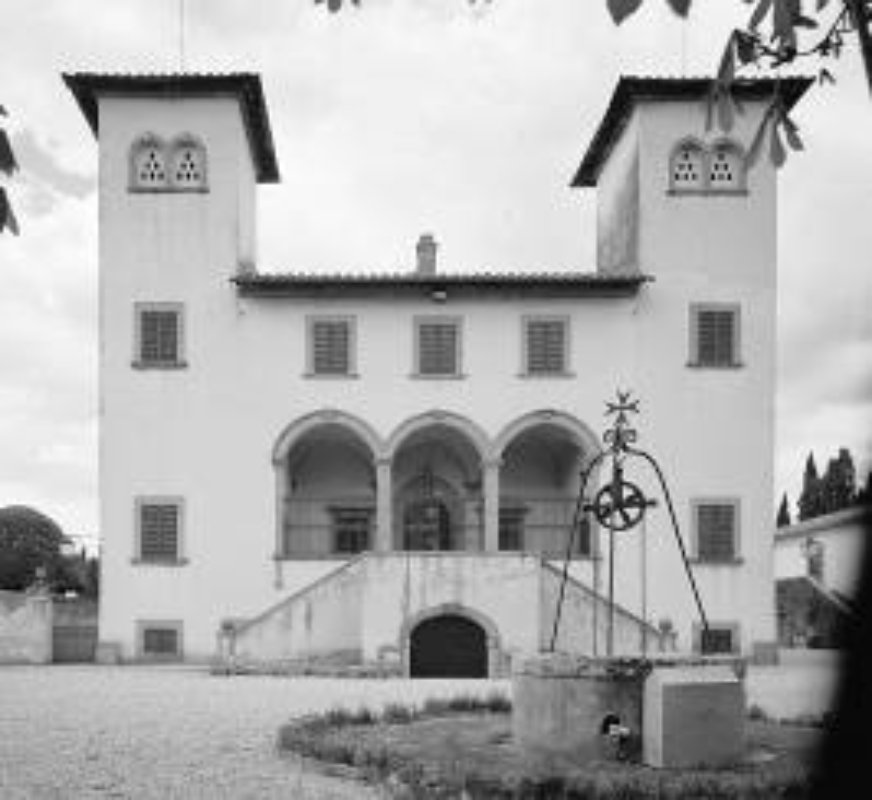 location_cityHistorical Buildings
Font'a Ronco Estate Farm
A wonderful architectural example of a rural Tuscan villa
The farm is located near Montagnano, a fraction of the Monte San Savino municipality. It belonged to the Medici family until 1651, when the Grand Duke of Tuscany, then Ferdinando II, gave it to the Santo Stefano Knight's Order to maintain along with other farms and the marine military of the Grand Duke. The terrain of the farm, which originated from dried marshlands, was located along the left bank of the Chiana Master Canal.

Until 1802, the Pozzo Estate Farm depended on the general management of Fon'ta Ronco. Then Pozzo was deemed a separate estate and assigned part of the Font'a Ronco territory. In 1808 the estate had about 650 organized hectares and 24-28 smallholdings. The heart of the farm consisted of an estate mansion and a number of smallholdings and annex buildings. In 1864, with the annexation of the Grand Duke of Tuscany, the farm was transferred to the State Properties and placed on auction.

Throughout the years, the old estate mansion has been preserved without alteration. It clearly shows the architectural characteristics of rural Tuscany in the 17th century, including the front facade, the portico on the first floor and the two pigeon towers on each side.



Monte San Savino
A little town brimming with impressive Renaissance relics
Monte San Savino stands on the western side of the Valdichiana, opposite Cortona and perched on a mountain that overlooks the Esse Valley. It's a centuries-old town in which various signs of Etruscan civilization were unearthed during excavation campaigns in the late 1800s. Down the centuries, the town's fate was inextricably linked with the clashes between Guelphs and Ghibellines. ...
Morekeyboard_backspace
You might also be interested in