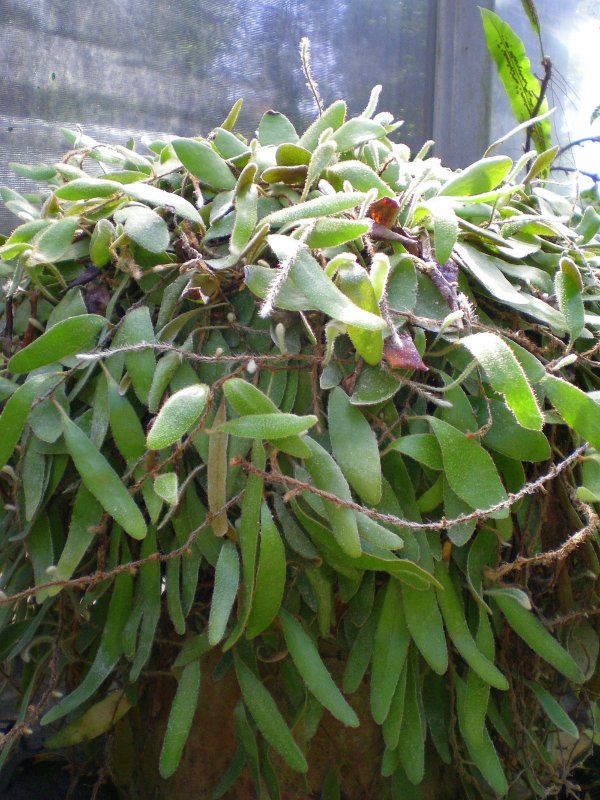 account_balanceMuseums
Florence University Botanical Garden
Among the most significant collections, those of Cicadee, Tillandsia, Orchideacee and ferns are deserving of mention
The birth of the Florence Botanical Garden is believed to go back to December 1, 1545, when the Grand Duke Cosimo I de' Medici bought the land from the Dominican nuns. The Garden, known as "Giardino dei Semplici" because it was originally destined for the growing and display of medicinal plants, it is the third oldest in the world after those of Padova and Pisa. The original design was drawn by Niccolò called "il Tribolo" who had already realized other granducal gardens, including that at Villa di Castello, while the landscaping was done under the direction of the botanist Luca Ghini who had already supervised the execution of the garden in Pisa by the Grand Duke's order. The garden was improved and enriched with collections in the 18th century by the intervention of Cosimo III de' Medici, who entrusted it to the care of the Florentine Botanical Society under the direction of the renowned botanist Pier Antonio Micheli.

In 1783, placed under the care of the "Accademia dei Georgofili", it became the Orto Sperimentale Agrario (Experimental Agriculture Garden), then in 1847 "Giardino dei Semplici" and finally in 1880 "Orto Botanico dell'Istituto di Studi Superiori" (Botanical Garden Of the Institute of Superior Studies.) Currently the Garden occupies 2.39 hectares, subdivided in sections by paths of different size. The greenhouses and tepidaria for the protected cultivation of plants complete the structure.The plants collection is made of more than 5.000 specimens, including numerous trees, some quite old, including a Taxus baccata planted by Micheli around 1720, a majestic specimen of cork oak, planted in 1805 from which the cork has never been harvested, numerous conifers among which Araucaria, Torreya, Sequoia and a beautiful specimen of Metasequoia glyptostroboides, a species originally known at the fossil state and discovered in China only in 1941.

Among the most significant collections those of Cicadee, Tillandsia, Orchideacee and ferns are deserving of mention. Noteworthy, for number and dimensions of the specimens, is the Azalea collection, which durino the spring blossoming attracts the attention of many visitors. Under the educational aspect also important are the sections dedicated to medicinal, succulent and carnivorous plants.

Botanical Garden
Via Micheli 3 - Florence
Ph: +39 055 2757402
Entrance: € 4.00
Opening hours: Monday-Friday, 9am-1pm. Saturday-Sunday, 9am-5pm. CLOSED WEDNESDAYS. The ticket office closes 30 minutes before the museum.

Source: Florence APT
Florence
An astonishing city of art, fashion and tradition
If you are visiting Tuscany you cannot miss Florence. The Renaissance city is a treasure trove of art with an astonishing contemporary vibe. Beyond the extraordinary artistic heritage, a testimony to its centuries of civilization, the best way to enjoy Florence is to stroll along the riverside avenues at sunset, or to get lost among the city's myriad alleyways of the bohemian Oltrarno or the ...
Morekeyboard_backspace
You might also be interested in