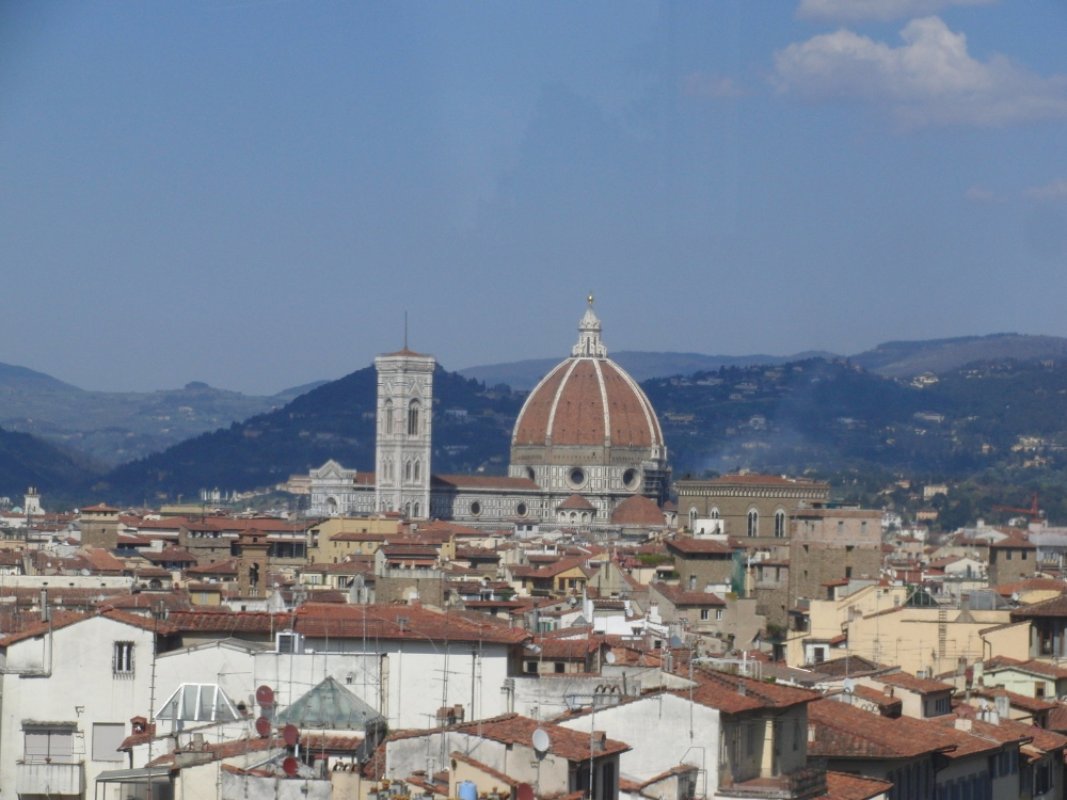 crop_originalArtworks
Florence, Filippo Lippi, Madonna with Child
This is the largest half-bust Madonna ever painted by Filippo Lippi
The painting on display at Palazzo Medici Riccardi depicts the Virgin Mary as she delicately and gently turns her cheek to the Baby Jesus, who is standing on a windowsill and embracing his mother. Here, Lippi expresses with force one of the most difficult moments to capture in art: maternal love and affection. It is the greatest depiction of maternal love in all of the 1400s.
The Virgin Mary is dressed elegantly, and her veil is decorated with pearls. The two central figures are positioned inside or in front of a marble niche that has a shell shaped cupola, which serves as a crown for the Mother of God. On the back of the oil on wood, there are several sketches and drafts by Lippi himself, including a sketch of the head of Saint Gerolamo.
This is one of Lippi most famous works, which was dated sometime in the 1470s. This painting was so famous at the time that it was often copied and imitated for many years thereafter. Giovanni Poggi discovered the painting in 1907, in a hospital room in the San Salvi psychiatric hospital. Before San Salvi, it was in the Bonifazio Hospital, and before that still, it was conserved in the Villa di Castelpulci, near Florence.
The artwork is characterized by a refined elegance and the gentle affection of the Madonna, all elements that can be compared to the works of Lippi's peers, like Donatello and Luca della Robbia.
Florence
An astonishing city of art, fashion and tradition
If you are visiting Tuscany you cannot miss Florence. The Renaissance city is a treasure trove of art with an astonishing contemporary vibe. Beyond the extraordinary artistic heritage, a testimony to its centuries of civilization, the best way to enjoy Florence is to stroll along the riverside avenues at sunset, or to get lost among the city's myriad alleyways of the bohemian Oltrarno or the ...
Morekeyboard_backspace
You might also be interested in