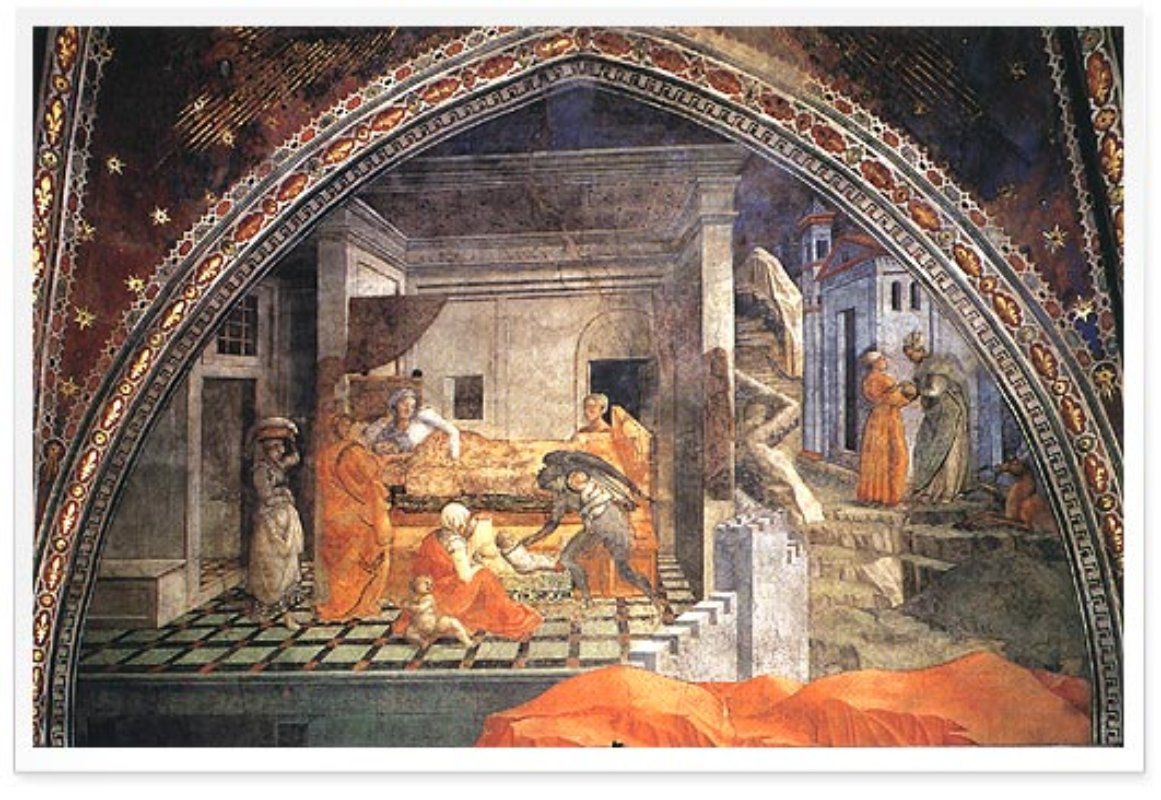 account_circleHistorical personalities
Filippino Lippi
The Prato artist who made history
Filippino Lippi was born in Prato in 1457. His father, Filippo Lippi, was a well-known Renaissance painter. His passion and style recall his father, but his true inspiration was Sandro Botticelli, from whom he took a linear style that highlights the surreal characters in the scenes with linear and natural figures.
Between 1488 and 1492, the artist worked in Rome where he saw and studied the ancient monuments and frescoes of Pinturicchio, reclaiming a grotesque style that we see in his paintings depicting imaginative and mysterious decorations that link the works to the cultural and political cultural of Savonarola's Florence.


His career began in Botticelli's workshop. His earliest works were completed between 1475 and 1480 when he was in close contact with Botticelli, from whom he adopted some of his style and characteristics.
In 1482 he was commissioned to fresco a room in Palazzo Vecchio and to complete Masaccio's frescoes in the Brancacci Chapel. In 1487, he was commissioned to decorate the Filippo Strozzi family chapel in Santa Maria Novella. He continued to be successful and receive commission until 1500. He completed The Apparition of Christ to the Madonna, the Tabernacle of the Canto del Mercatale and a Madonna and Child with Saints.
Prato
In the heart of Tuscany, a city of art and prestige
If there is one city that can impress those looking for lesser-known destinations, it's Prato. Considering how the city is presented in the press, visitors will be surprised to discover an elegant and well-preserved historic city centre, as impressive as the most famous Medieval cities dotting Tuscany. ...
Morekeyboard_backspace
You might also be interested in