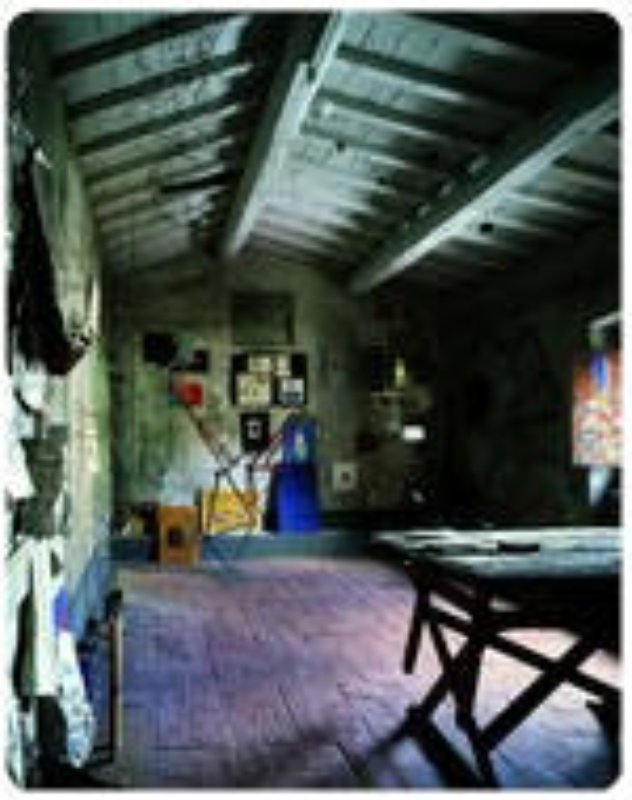 location_cityArchitecture
Fernando Melani's House-museum, Pistoia
Artist's home and workshop spotlights major artistic movements
The house of Fernando Melani (1907-1985), an artist from Pistoia, is a unique space that harmoniously reflects the artist's creative experiences. Therein, visitors can immerse themselves in his research-based journey spotlighting the major art movements of the second half of the XX century, including 'Poor Art' and Conceptual and Minimalist Art.
From its walls to its ceilings and floors, each room of his home hosts various works and ample evidence of Melani's innovative spirit. Visitors can catch a glimpse of his artistic experiments with metal, iron chords and sedimentary materials—iron chords hang from the ceiling's beams, recalling the efforts of this extraordinary protagonist of Contemporary Art.
Located in the center of Pistoia, the artist's home was purchased by the municipality after his death. In 1987, it was restored, maintaining its original character: that of a house and workshop. It was reopened to the public in 1998. Melani's works were acquired along with the house. In 2005, his collection was enhanced thanks to a donation by Donatella Giuntoli. The house can be visited upon request. Reservations are necessary; admission is free.
Contact information:
Corso Gramsci 159
PISTOIA (PISTOIA)
tel. 0573-371296
E-mail: fabroni.artivisive@comune.pistoia.it
http://www.comune.pistoia.it/musei/casa_malani.htm
Pistoia
History, nature and food in the shade of the Apennines
A captivating Roman city, Pistoia is a place that wows art lovers and tourists in search of centuries-old traditions. Poets and writers have always praised its charms, calling it the "city of enchanted stone" and the "city of wide streets and beautiful churches". ...
Morekeyboard_backspace
You might also be interested in