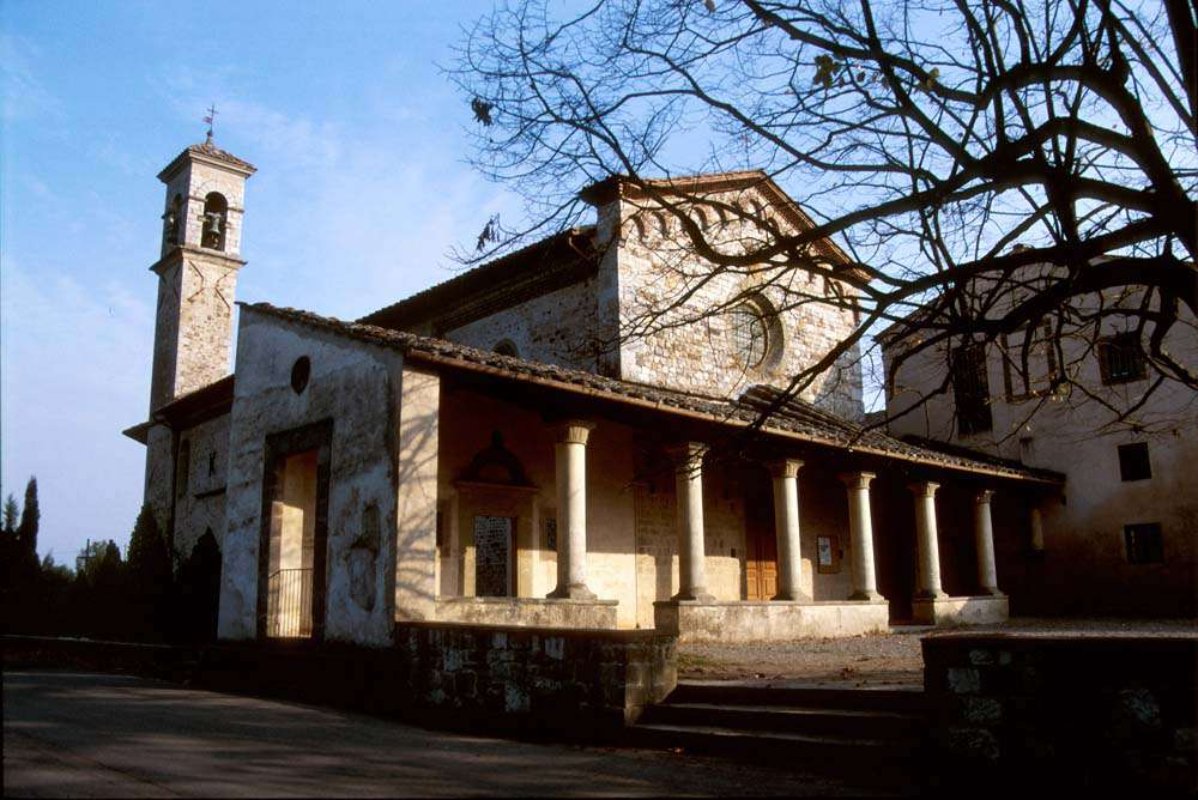 Places of worship
Del Bosco ai Frati Convent
Ancient convent by the Bilancino Lake was restored by the Medici
The 'Del Bosco ai Frati' convent, located near the Bilancino Lake, is one of the most ancient convents rebuilt by the Medici dynasty. This structure, originally a twelfth century Basilian coenoby, was almost completely restructured by Michelozzo, by will of Cosimo the Elder who also possessed the nearby Villas of Cafaggiolo and Trebbio.

Like Cafaggiolo and the Trebbio Castle, the convent boasts architectural characteristics that showcase the Renaissance and Medieval styles. To build its choir, ribbed vaults and light late Gothic frames were used. Meanwhile, its cloister, refectory and the monks' cells were created according to the new architectural models that had developed in the urban setting. Opposite the church's façade, there's a portico with thick square columns. The single-nave interior reflects Michelozzo's style, thanks to its shafted vault covering with corrugations in pietra serena. Likewise, you can see his flair thanks to the widened choral space, made with grandiose polygonal forms. In the front, visitors can appreciate an imposing seventeenth century dossal in inlaid gold wood, with the Medici arms. From the adjacent cloister, you can enter into the capitulary hall which hosts the Sacred art museum, boasting an interesting collection centered around the Wooden crucifix. Discovered in 1950, the work has been attributed to Donatello by various scholars.

Opening hours:
From Monday to Saturday: 10am to 12pm and 6pm to 7pm
Sundays 9am to 10pm and 6pm to 7pm.
San Piero a Sieve
The ancient village of San Piero a Sieve was developed around the ancient parish of St. Peter from the XI century
This town's most splendorous period corresponds to the Medici domination of this terrain: in fact, the construction of the stupendous villas that are to be found scattered throughout the Mugello territory, are owed to this family. ...
Morekeyboard_backspace
You might also be interested in