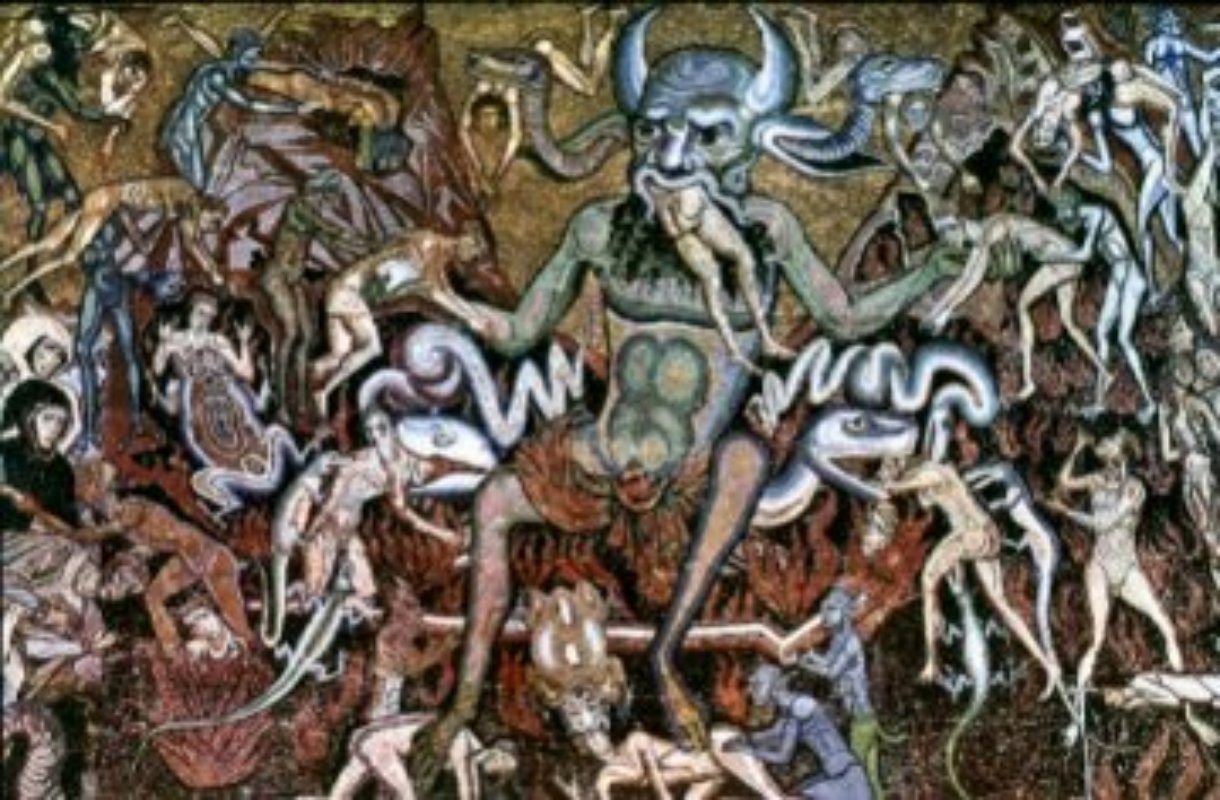 account_balanceMuseums
Coppo di Marcovaldo, Mosaics in the Baptistery
Born in the second or third decade of the 13th century, Coppo di Marcovaldo is the artist that introduced the Byzantine style of painting to Florence.
Many of this great artist's works have been lost throughout the centuries, and his artwork has also undergone much debate among art critics. In spite of being one of the most important painters before Cimabue in Florentine art circles, and also the best documented in that century, very little is known of his actual life, many of his paintings have been lost and the catalogue of his works has often been re-defined and re-numbered by critics. Florentine by birth and training, he was part of the same school as the unknown author of Cross n. 434 in the Uffizi Gallery in Florence. He also appears to have been active in Siena and Pistoia where, from 1265, he was commissioned to carry out frescoes and paintings on wood for the Cathedral.

The oldest document speaking of his artistic activity dates back to the mid-13th century, and consists of an intervention in the realization of the Altarpiece of San Francesco in the Bardi Chapel in Florence's Santa Croce. The Madonna of Bordone, signed and dated 1261, is Coppo's only certain work. He painted it for the Church of the Servi in Siena when he was captured and imprisoned there after the battle of Montaperti. This was the first time that Byzantine iconography, with the typical lyre-shaped throne and the gilded ray-shaped designs on the vestments, was to appear in Florentine painting. Also during his sojourn in Siena, Coppo likely painted the Crucifix, which today is conserved at the Museo Civico in San Gimignano. It is unanimously recognized as the first work of his mature style. In these later years, he often collaborated with his son, Salerno, on several artworks.

However, it is difficult to trace the artistic career of Coppo di Marcovaldo because many critics disagree on whether to attribute a large number of paintings to him. There is also much debate surrounding his role in painting the cupola of the Baptistery in Florence. Some believe he painted scenes of the Universal Sin there. His style was a reference point for many artists in the late-13th century, including Cimabue. He also had much influence in other towns and cities in Tuscany, and steered figurative culture towards more expressive and immediate styles, thus leaving a more linear and decorative style of painting to his contemporary Meliore.
Florence
An astonishing city of art, fashion and tradition
If you are visiting Tuscany you cannot miss Florence. The Renaissance city is a treasure trove of art with an astonishing contemporary vibe. Beyond the extraordinary artistic heritage, a testimony to its centuries of civilization, the best way to enjoy Florence is to stroll along the riverside avenues at sunset, or to get lost among the city's myriad alleyways of the bohemian Oltrarno or the ...
Morekeyboard_backspace
You might also be interested in