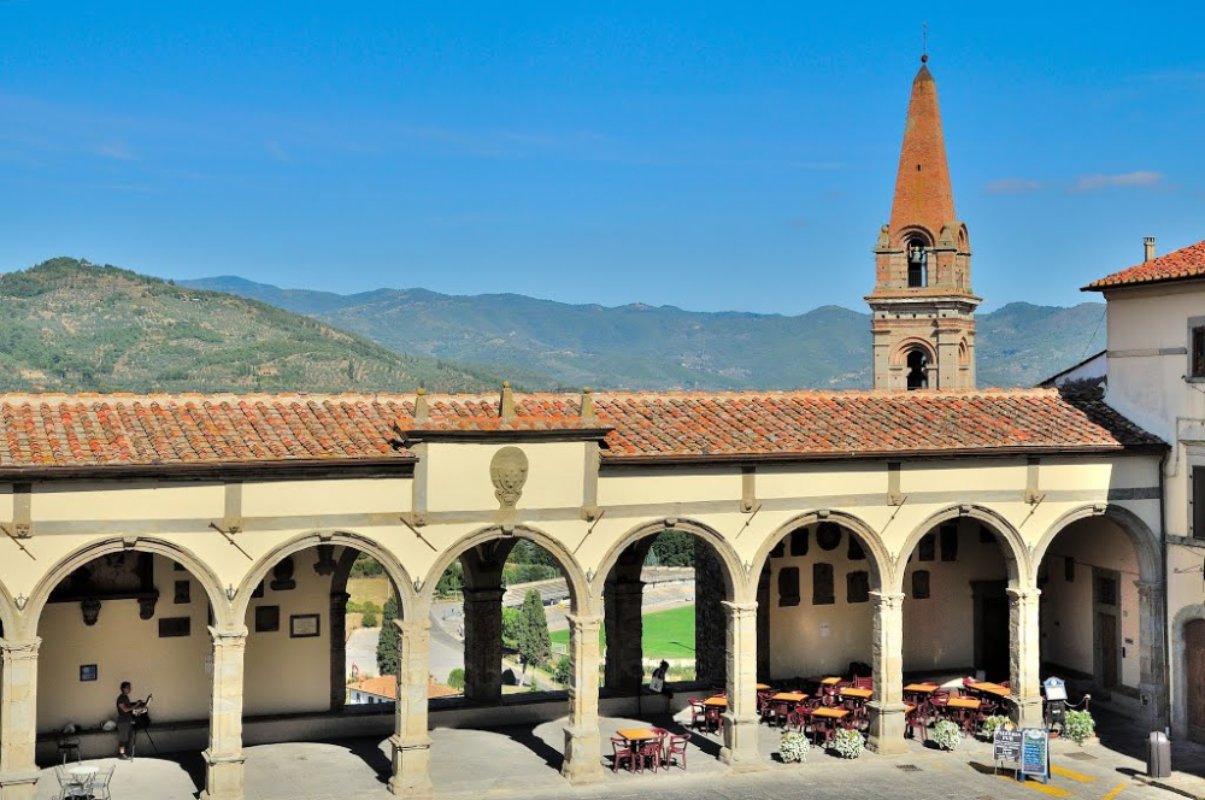 Places of worship
Collegiate Church of Santi Michele e Giuliano in Castiglion Fiorentino
The splendid Neoclassical church is home to important works of art
The Collegiate Church of Santi Michele e Giuliano in Castiglion Fiorentino – also known as the Collegiate Church of San Giuliano – is a large Neoclassical building with a Latin-cross plan and was preceded by a loggia finished in 1860. The interior, with three naves ending in a large apse, has a dome covered by cladding and topped by a lantern. The sandstone bell tower dates to 1930.
The structure acquired the title of parish church in 1325. The part still visible today was rebuilt in 1452 – due to the bad conditions of the building at the time – on the design of Ser Giovanni di Nanni di Giunta, dean of the Fraternita di Santa Maria della Misericordia. In 1501, the complex also obtained the title of Collegiate Church.
Inside, there is a fresco of the Lamentation by Luca Signorelli (from 1502), which shows the painter's dramatic style. Among the other decorations worth mentioning, there is the splendid altarpiece depicting the Madonna and Child Enthroned and the Saints Peter, Paul, Julian and Michel, both by Bartolomeo della Gatta (1486), the Maestà by Segna di Bonaventura (from the beginning of the 14th century) and two 17th-century canvas paintings with Saint John the Baptist and Saint Jerome by Salvi Castellucci.
Info: museopievesangiuliano.it
Castiglion Fiorentino
Famous for the Church of St. Francis, the Picture-Gallery and the Palazzo
The town of Castiglion Fiorentino is in the province of Arezzo, at a height of 342m above sea level, and has a population of approximately 12,000 inhabitants. The territory of Castiglion Fiorentino was frequented and inhabited in very remote ages, but an important, permanent settlement was developed in the Etruscan period, between the V and the IV centuries BC. ...
Morekeyboard_backspace
You might also be interested in