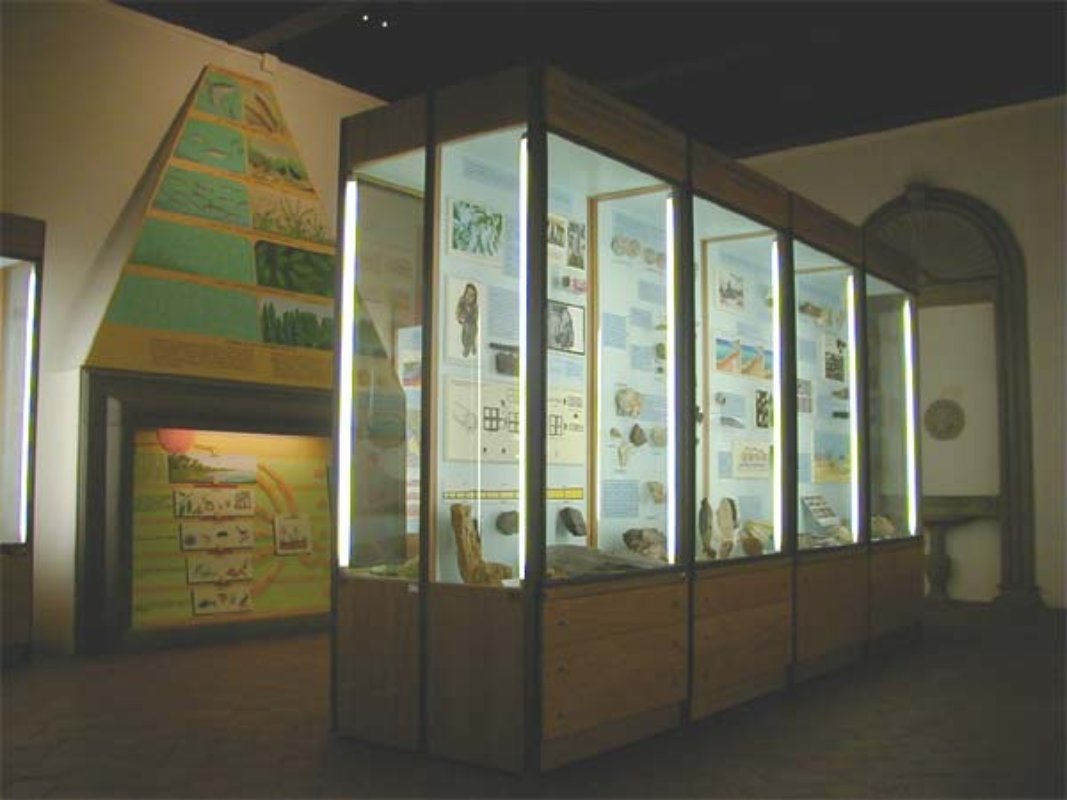 account_balanceMuseums
Civic Museum of Paleontology in Empoli
The museum offers tactile and sensorial itineraries exploring the history of the Earth and Humankind
The museum is located in the Ghibellino Palazzo, which faces onto Empoli's oldest square and was the building of the Ghibellino Parliament in 1269. The museum itinerary takes visitors through several thematic rooms: the "Geological Eras" Room, which is dedicated to the disappearance and evolution of marine and land life from the Paleozoic era to the Quaternary period; the "Earth Sciences" Room, which explores the birth of the solar system and the planet Earth.
The "Tuscan Pliocene" Room, is dedicated to Pliocene fossilized deposits in Tuscany; the "Evolution of the Paleontology Environment in the Valdarno". There is also the
"Paleontology Hominization"
rooms, which are dedicated to the appearance and evolution of the human species, from the anthropomorphic monkey to homo sapien sapiens.Also present are two life-sized dioramas depicting a fight between dinosaurs and the hunt for a cave bear by the Homo sapiens Neanderthal.
The museum also offers (inside the
"Evolution of the Valdarno"
and the "Hominization" rooms) a tactile and sensorial experience, allowing visitors to be an active subject in the research, search and analysis of paleontology items. Also present in the museum is the Study Centre of Malacofaune Plio-Pleistoceniche Toscana, which has a laboratory that offers environmental education workshops for schools.
Opening Hours:
Saturdays and Sundays, from 4:30pm to 7pm. Open every morning during didactic activities. Guided visits are available every day and at all hours upon request.
Ticket Price:
Free entrance; guided visits for schools and organized groups costs 3.50€ per person. Guided visits in the municipality of Empoli cost 1.50€ per person.
Disabled access:
The museum is fully accessible to the disabled.
Contacts
:
Piazza Farinata degli Uberti 8
EMPOLI (FLORENCE)
Tel.: 0571537038
E-mail:
museopaleontologico@comune.empoli.fi.it
http://www.comune.empoli.fi.it/museopaleontologia/
You might also be interested in